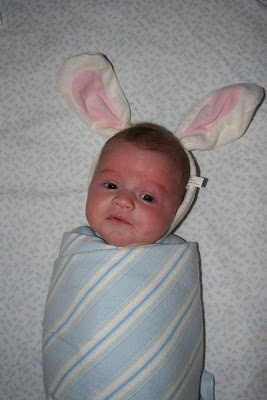 Happy Easter!!! (a little late!)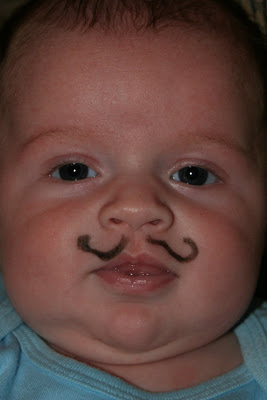 Introducing our other son…Pierre!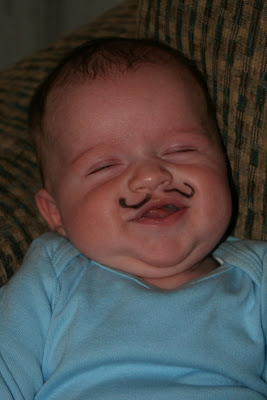 I am sure he was laughing at Ian and I for thinking this was funny…but it was hilarious. We brought out the video tape and got every minute of this cute goodness!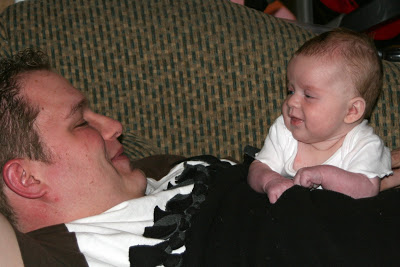 Just hanging out with dad.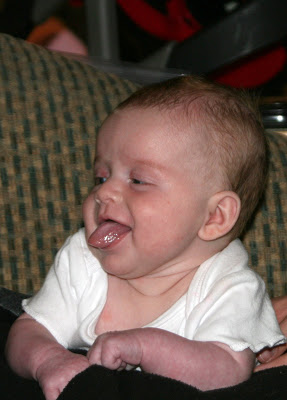 WHAAAAAZZZZZZUUUUUUUP!
On a birthday note…I had a fantastic one! Thursday my girlfriends took me for a fabulous, relaxing pedicure and then out for dinner. It was like good times again because we ended the night just sitting in the car chatting away. Then Ian totally surprised me on Saturday with a birthday treasure hunt. The night before he teased me that I needed to be ready and out of the house by 10:00am. In the morning he handed me two clues all typed up. But before I left, he gave me a box gift set of that delicious Sarah Jessica Parker perfume that I blogged about before. He gave me the sample in hopes that I would love it because the same day he bought the actual perfume. Lucky for him, I loved it! He first sent me to the mall to pick up a wonderful wrapped gift at the church book store. It was a book that I have been wanting for a while. After that the clues lead me to my favorite scrapbook store, Pebbles In My Pocket for a shopping spree! He arranged for the GC to be left at the counter and if I didn't spend the whole $100, I couldn't come home! It was a blast. What cracked me up is when I called him when I was done and he was shocked that it only took me 40 minutes to spend it all. It was a perfect gift because I was in need of boy stuff! We had Chick-fil-a for lunch and hung out for the rest of the day. I know I say it all the time, but he really is the best husband and knows me very well! That night I opened up gifts from my mom and dad and got some fun things. Shoes, shirt, scrapbook money and an adorable frame/shelf with hooks. Sunday was my actually birthday so I requested chicken fajitas. Instead of cake and ice cream, all I wanted was chips, salsa and guacamole from my favorite Mexican restaurant.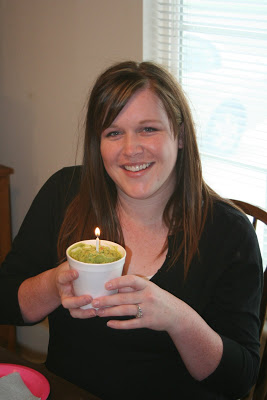 I really am okay with being 30. Not bad at all!