I feel like my time is starting to get kicked into high gear. We are starting to get ready for Ian to leave for Texas and trying to cram it all in. Tuesday night I went over to my friends house for our monthly scrapbook night. I don't think any one of us finished more than two layouts (I did some cards) because we all just sat around talking and eating Easter candy. I had so much fun like I always do with them.
Yesterday night we had our last hurrah with our wonderful friends in Pleasant Grove. These are my two best girlfriends from HS and their families. We had a hodge podge of party food for dinner…veggies, fruit, pigs in a blanket, poppers and delicious sauted shrimp. Jenn's family got a Karaoke machine for Christmas that was super high tech. We played on that thing most of the night. I can't even remember half the songs we sung because it felt like we sung them all. You have got to just love wonderful friends!!!
The pictures didn't take well at all, but we had a blast!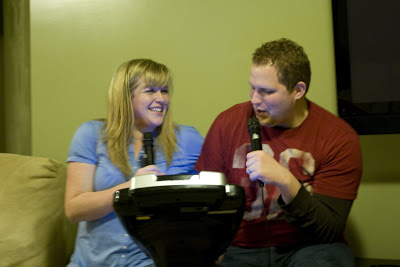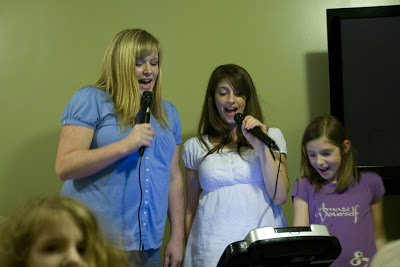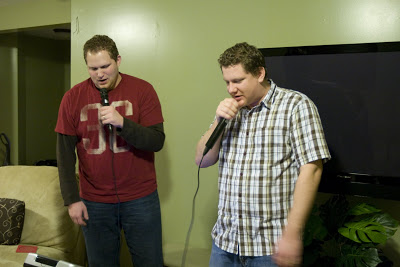 We even got Ian and Randy to sing a duet…though they both got mad when we called it that! They are super masculine men just singing the same song together!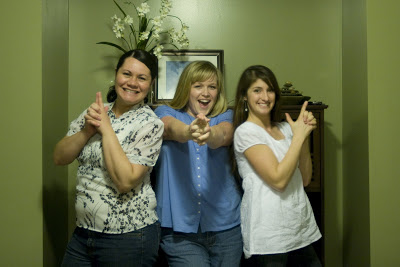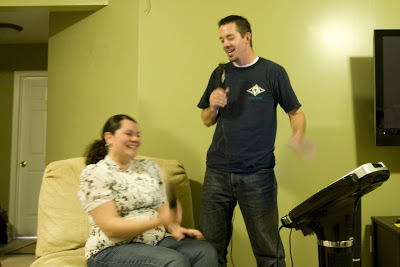 Greg was the last one to join "our group" and he was ultra quiet and reserved. It's so fun to see how comfortable he is now…he was even shakin' his groove thang!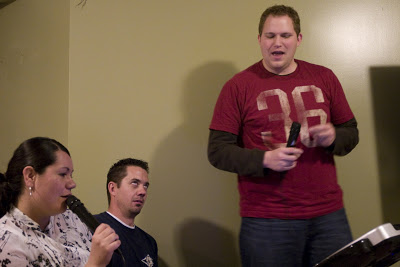 The best is Greg's face in this picture. Ian and Rachel were so in their element because they are always singing random songs together whenever we hang out. Greg and I are always just rolling our eyes to each other! We love them, though!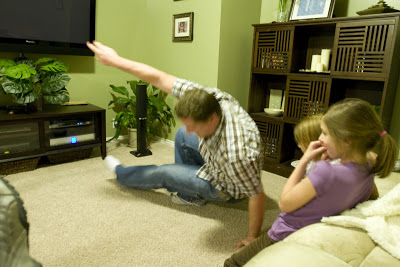 Randy bustin' out his breakdancing moves…his daughter was trying to do it so he gave her "proper" instruction! Where's the cardboard?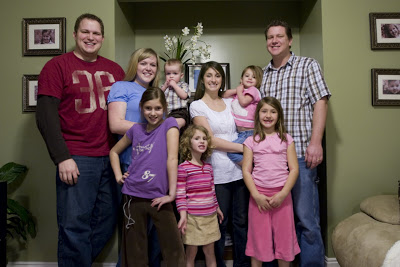 We didn't get a picture of all of us, because Rachel and Greg had another thing, but I love this picture!
I am going to miss them all so much…