Last Saturday we went out (in the somewhat blazing heat) and took family pictures. We were trying to go for something different than we have done before so it was a little stressful, but fun. Ian's little brother, Logan took the pictures. Usually I torture Ian and make him do the timer thing, but I wanted to give a break…from the extreme perspiring!

We started off at a water garden in downtown. We only got a couple pictures in front of the fountains, but they weren't my favorite.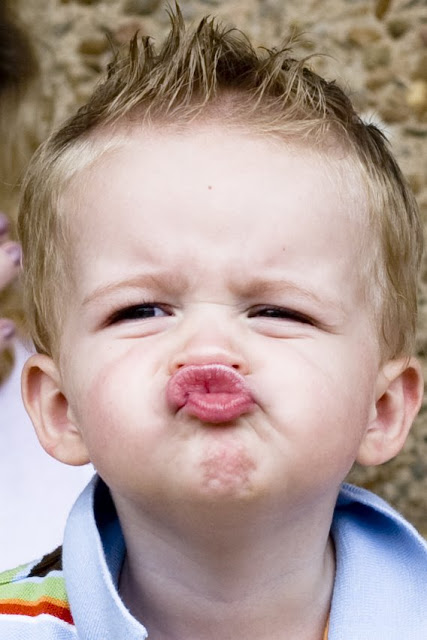 I tell ya…I love this kid! I wanted him to kiss me in the picture, but he just kept blowing kisses to the camera!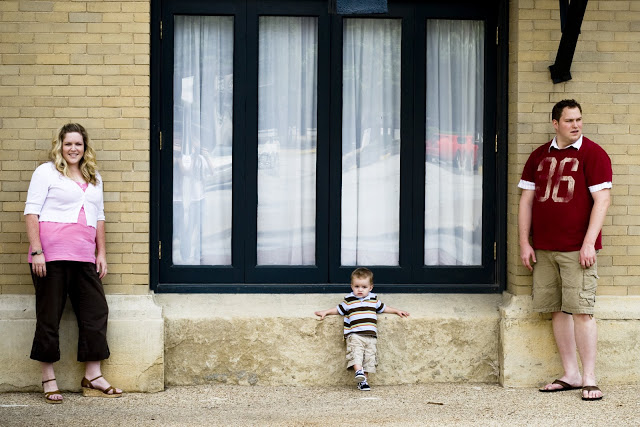 This picture is a little brighter in my LR program, but still fun.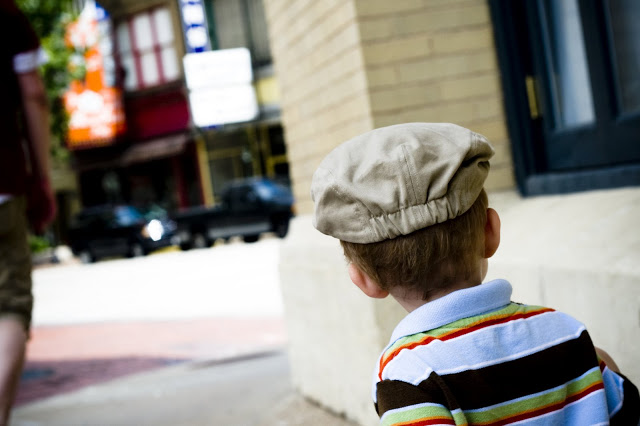 He discovered this hat…(yes we actually have a real hat now and not just a bucket!) and loves to wear it. Doesn't he look absolutely dashing in it?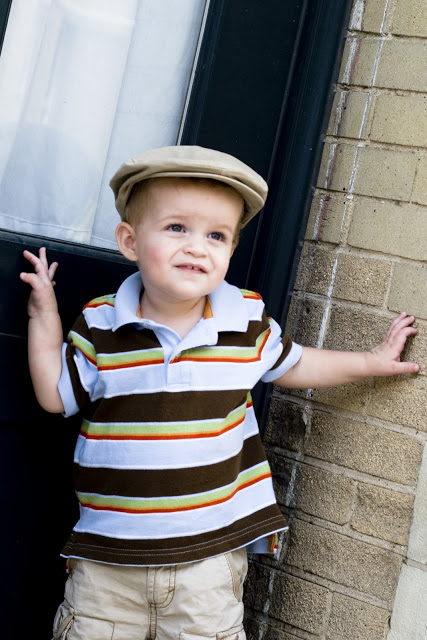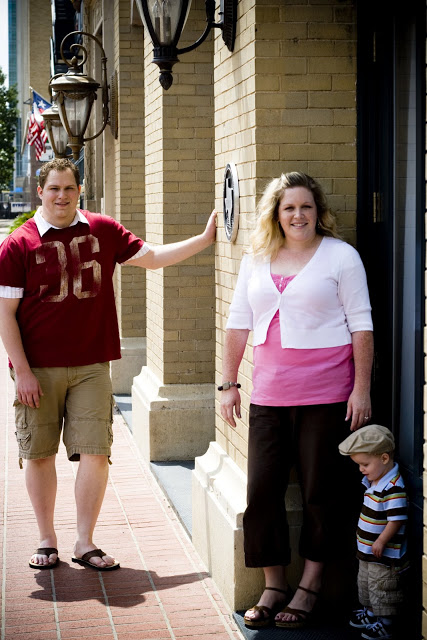 I love pictures!!!