I don't have more pictures of our fun family pictures that we took at the park before our family reunion…yet! Here are some fun pictures, though, from Texas.
We really enjoyed the time that we spent with Ian's side even if we did just hang out the whole time. We haven't been all together in over 4 years so it was nice. All 17 of us stayed at Ian's twin sister's home which was so generous of them. Gorgeous home and plenty of room so we didn't feel crowded.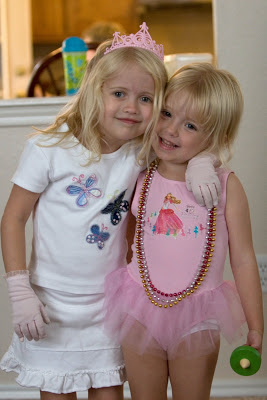 Playing dress up was a big hit with the princesses! Love the gloves!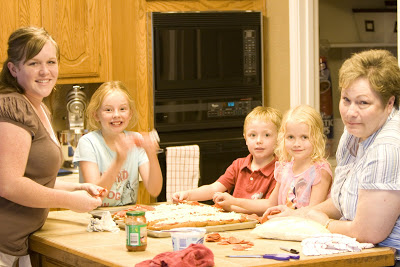 Kiddos and grandma helping me make French Bread Pizzas. One of my favorite things to make because it's so yummy…and CHEAP!!!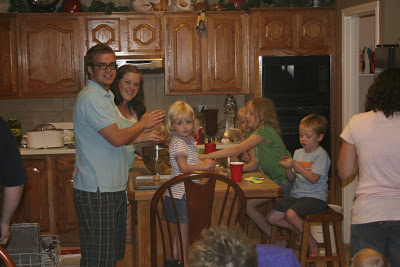 I got some more help with the kiddos and Uncle Logan with making THE BEST Peanutbutter Cup Cookies. **If you want the recipe let me know…maybe that will draw out some of my lurkers!!!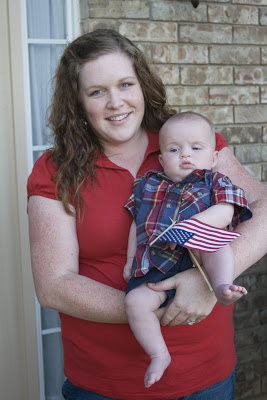 The only picture we got on the 4th. It was raining the whole time we were there and didn't even let up for fireworks…HOW RUDE! If you know me, I absolutely love a good fireworks show. And the flag just broke…it's not a statement of any kind!
And since my computer is acting up that's all for now. Check out Liam's blog for some more pictures.