I am still recovering from Tuesday night fun. I was one of the uber Twilight fans that went for the midnight premier showing. Not only for Eclipse, but also saw Twilight and New Moon before hand. It was definitely worth the extra few bucks to watch movies instead of sitting in a camping chair outside the theater waiting (Texas needs to get in on the reserved seating phenomenon!)
Through a communication complication (I am sure on my part) my friend Jes was unable to make it because she was off in New York for work and thought it was a Wednesday night thing. I was so sad and wished she could have been there because she is a blast. Then that morning Stephanie was super sick and had to pass on the fun as well. So, it was Lori and I representing!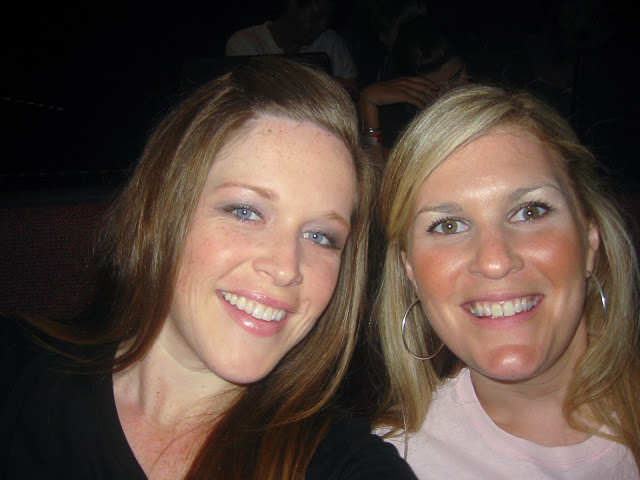 We made an executive decision to bring in Nothing Bunt Cake's scrumptious Chocolate Chocolate Chocolate bunlets. We didn't have to feel so criminal after all for sneaking them in our purses because they were letting any and all food in.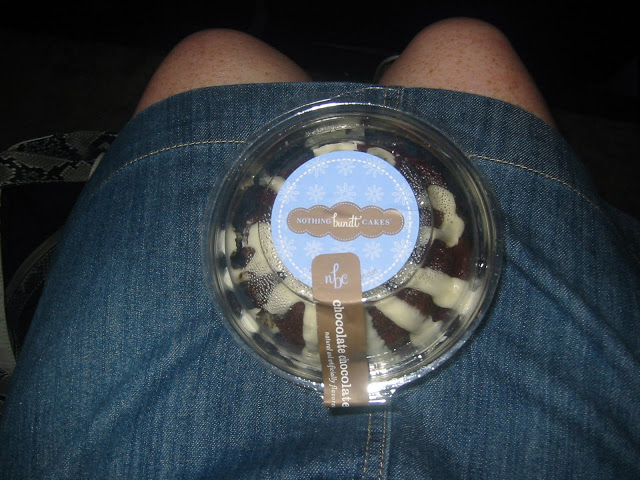 After we bought our desserts, we headed over to Cheesecake Factory to fill up on dinner before the movies. We had plenty of time so we didn't even realized that they weren't bringing out our food in a timely manner. The manager came to apologize and when he brought out the food, asked if we were planning to get dessert because he would comp it on the house. We politely declined, but who wouldn't want to have a chocolate bunt cake AND cheesecake in your purse at all times? So he comped both of our meals instead!!! Talk about a winner situation!
We thought we would be some of the first fans in the theater (you would think that being 2 hours early), but the majority of the seats were already filled. Luckily we found 2 seats together up top and patiently waited for the shows to begin. By the time 7 o'clock rolled around we were ready to eat our desserts and when Lori pulled hers out, the smell alone was to die for….and being the crazy, craving, pregnant woman that I am, HAD to have milk to go along with mine. Being the fabulous friend that Lori is, she was willing to go with me to hunt some down. I ended up paying the equivalent to 2 gallons of milk for one glass to go at Cheesecake Factory. It was a bonus, though, because I got a survey sheet to fill out for a free $10 gift card to the delicious restaurant!
I can't say enough great things about the movie. The closest one to the book yet! Laaauuuuuved it for sure! What was the most amusing was the theater was majority of ladies over 35 and about 20 husbands were there as well. Kind of unusual (for a midnight showing), but kudos to them for being a part of their wives maddening obsession!