Raise your hand if you feel like your life has slowed down a bit from the holidays!  At the same time, I feel like I've been busier than ever, but because I set some goals for the new year I've got things a bit more under control.  I'm trying to be a bit more organized with my time, plan meals and also trying to make healthier choice for my family.  I've learned in the past that I have better success when I start slow and change a little at a time.  And that's where this recipe for Skinny Tacos come into play!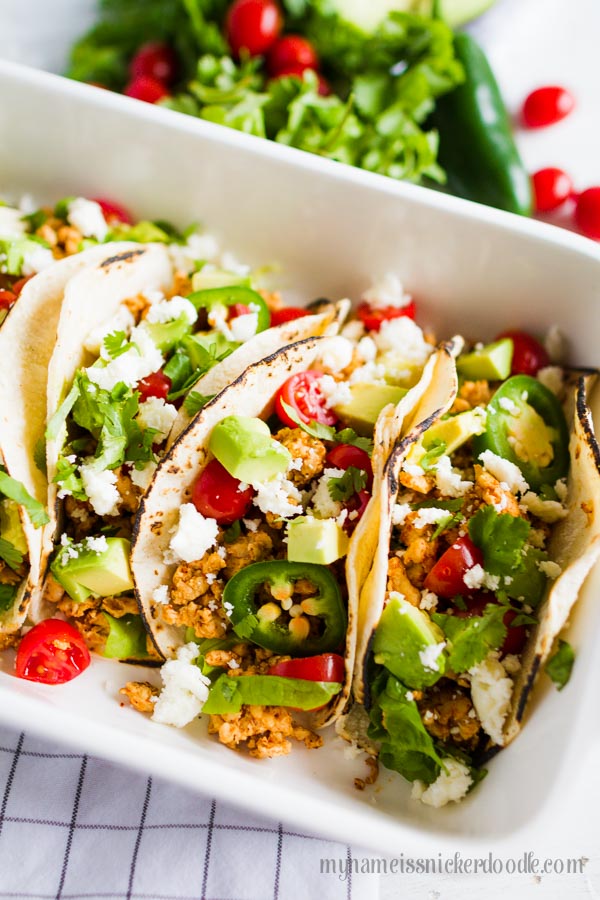 My husband and I love homemade tacos and eat them on a semi-regular basis.  I typically use ground beef, but since the new year have switched over to extra lean ground turkey.  Jennie-O has amazing turkey products which in turns makes these tacos just as amazing!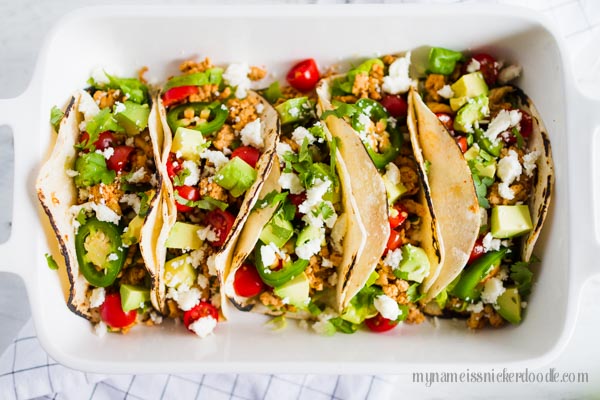 My little boys didn't know the difference, but I sure felt a little better about serving these to them!  All of the ingredients are fresh and worked really well with the Jennie-O ground turkey.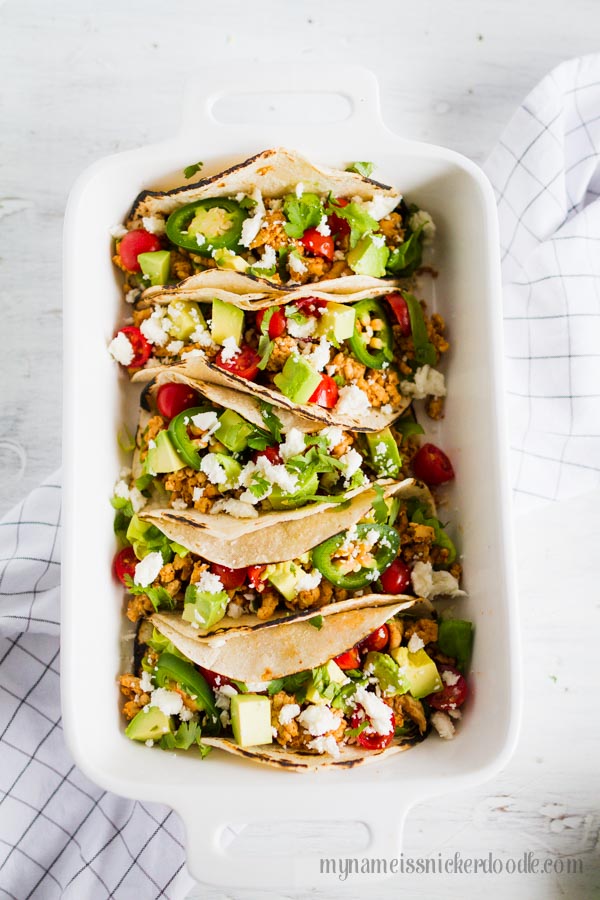 You most certainly could use flour tortillas, but I love the way fresh corn tortillas crisp up when you toast them over a flame!
I also love serving tacos because everyone can make them the way they like.  My husband likes things on the spicy side so he usually will add jalapenos, where I like mine on the cheesy side so I load up on cheese.  However you make them, make sure to give this recipe a try!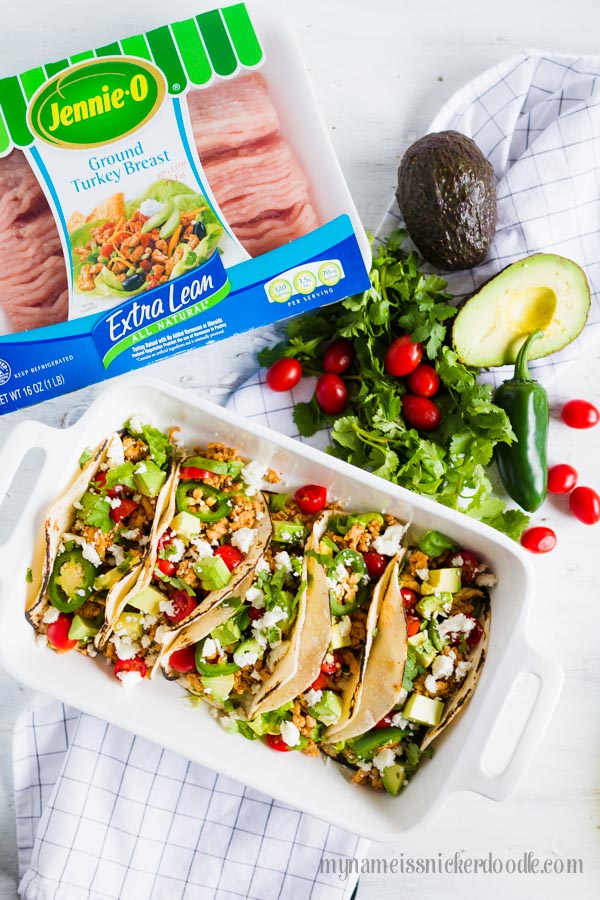 Skinny Tacos
Serves 4-6
Ingredients
2 lbs Jennie-O Extra Lean Ground Turkey
1 Clove Garlic, Minced
2 tsp Chili Powder
1 tsp Cumin
8 oz Tomato Sauce
2 Avocados, Peeled and Diced
1 Cup Cherry or Grape Tomatoes, Sliced In Half
1/2 Bunch Cilantro, Chopped
1 Cup Queso Fresca, Crumbled
1-2 Fresh Jalapenos, Sliced
10-12 6″ Corn Tortillas
Directions
1.  In a large skillet brown and crumble turkey over medium high heat.
2.  Cook for 2 minutes and in minced garlic, chili powder and cumin.
3.  Stir in tomato sauce and cook an additional 3-4 minutes.
4.  While turkey is cooking, toast corn tortillas over an open flame for about 30 seconds on each side.  If you don't have a gas range, toast them in a dry skillet for about 1 minute on each side over high heat.
5.  Assemble tacos by spooning about 2 tablespoons of turkey then add avocado, tomatoes, cilantro and cheese on top.