When Ian is gone overnight, I don't sleep well at all. I already have a hard enough time on my own falling asleep, but when he is not beside me, it's even more tough. So let's just say that in the past month I haven't gotten enough z's. And with 3 1/2 more weeks to go, I am going to need some very large and dark sunglasses to hide the bags under my eyes!
This is where my new obsession comes into play. Redbox has become my temporary companion! We used to do Netflix (which we loved) but canceled it to save even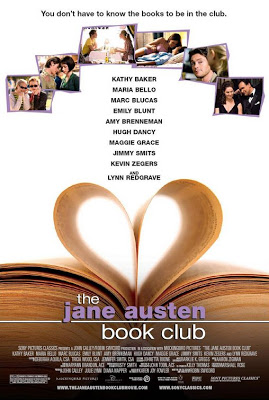 more money. Redbox is only a dollar, but I have managed to make it even cheaper than that. Logan (Ian's little brother) shared with us that he had promo code that allowed him to rent 1 free movie. I used that on as many debit/credit cards that I could. When I ran out of those options, I Googled more free promo codes. Those of you who know me, know that I love free things so I have turned this into a game!
So I will share with you the codes that have worked for me…
BREAKROOM
THANKS
and MARCH
I tried some others, but they were no longer valid.
The best movie I have rented so far has been The Jane Austen Book Club. I first heard about it from my cousin Danielle's site, but didn't know anything about it. Ian's sister rented it and he said that it was a great movie. I have to admit, I didn't like the movie until the very end. I have since watched it again and absolutely love it. Grigg is adorable! I am such a sucker for lovey-dovey movies. I also rented the Gameplan with the Rock and actually cried! I am totally blaming those tears on sleep deprivation! I mean really, who cries in a movie that stars the ROCK???
I am super excited that Enchanted comes out on DVD in a week! That movie hit all my emotions. I bought some of the songs off Itunes and love to sing along. You know, I really do love movies…especially when I can't sleep at night!