Seeing that it's the last day of November (seriously, where did that month go?) I wanted to squeeze in my Thanksgiving weekend checklist…
✓ Make my aunt's delicious fudge in hopes that everyone will gobble it up
✓ Make food assignments to family members
✓ Assign myself the easy stuff (which is so not my nature, but hello…just gave birth to a human!)
✓ Hang out with Ian's side of the family
✓ Totally enjoy that I have a sister in law and three nieces that want to hold baby ALL DAY LONG (I actually missed him at the end of the day)
✓ Eat myself silly…especially on rolls and gravy, my favorite part!
✓ Relish in the fact that Liam LOVES his cousins
✓ Introduce Ian's family to the game of spoons and laugh until I cry
✓ See Harry Potter 7 (and yes…I brought baby with me. I am THAT person, but he was a perfect angel)
✓ Scavenge for leftovers the next day
✓ Completely avoid any and all shopping
✓ Get family pictures taken on Saturday by this fabulous miss
✓ Be thankful for my fabulous husband, two wonderful boys, my family and friends!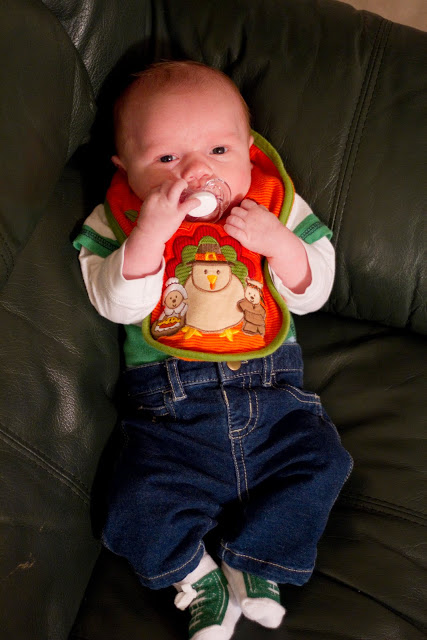 His very first Thanksgiving. I wish someone would have held me and fed me all day long!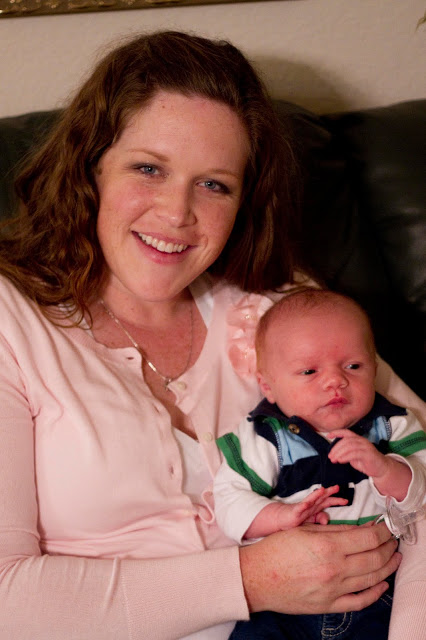 WOW! I look as tired as I feel….but grateful for those bags under my eyes because I have this little guy in my life! Isn't he so handsome?!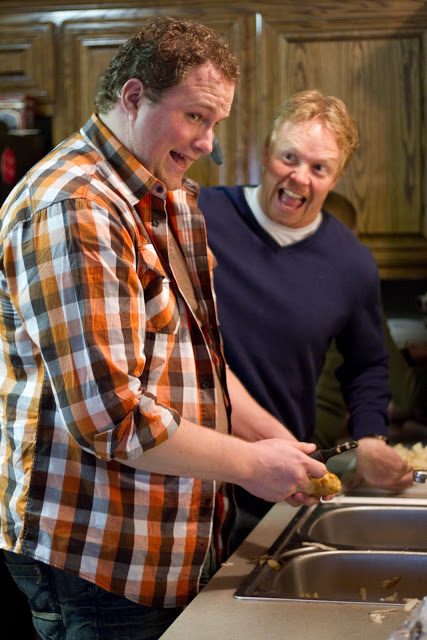 The guys got potato duty and they weren't too happy about it. Better than dish duty I say. That's Ian's older brother who is trying to off my husband. They do have a great relationship reguardless of this festive picture.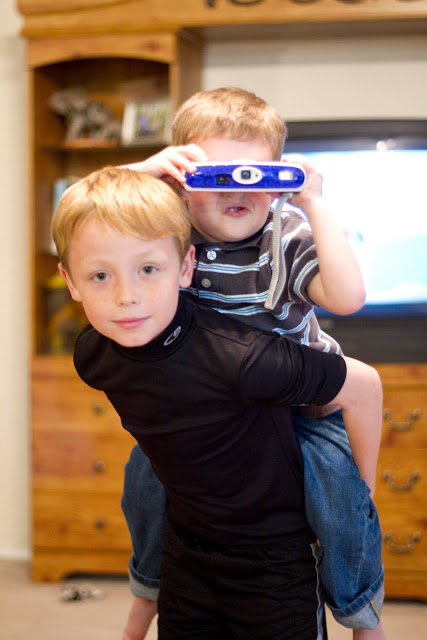 Spencer one of Liam's favorite cousins. They played and played and played together all day long.