Saturday we took a drive up the canyon looking for some autumn leaves and found some gorgeous spots. All of them of course seen from the tiny 1 1/2 lane road where there were no turn offs or places to stop, but all together gorgeous reds, oranges and yellows. We did find a stunning grove of Aspen trees that did have a tiny turn off by them so we decided to stop and snap a few shots.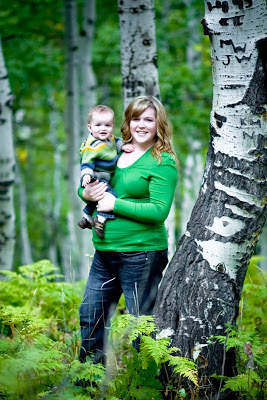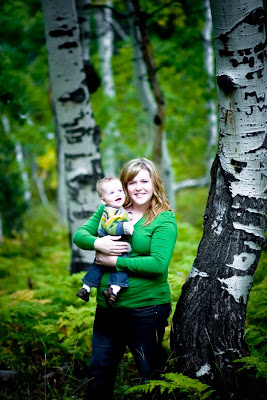 And as you can tell had a little fun with our photo program today!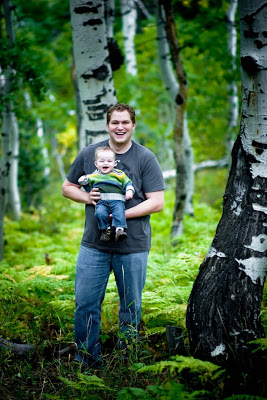 This is Liam's new little thing that I like to call the squishy smile…or cheesy grin!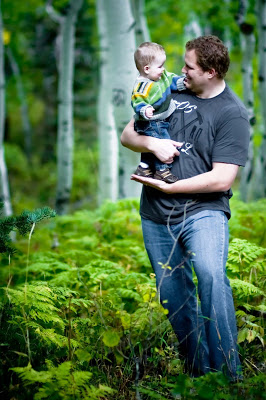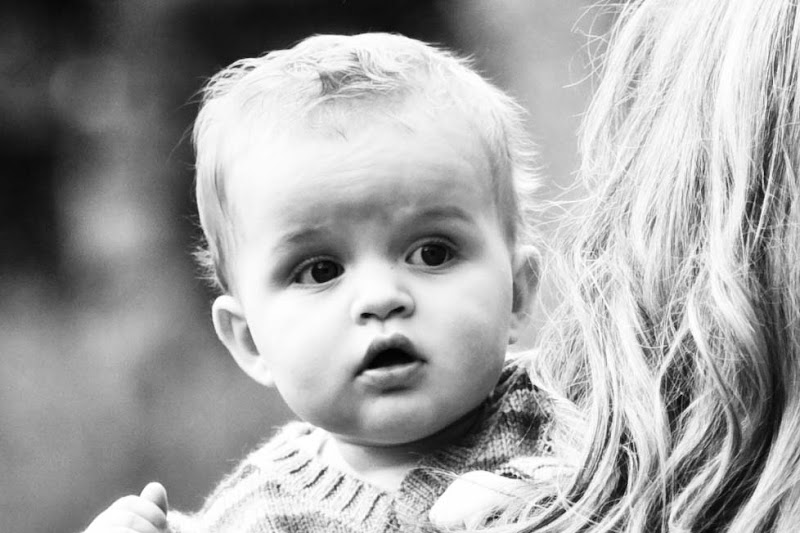 Ian captured this cute little face as we were hiking to the next destination…trying to get the perfect family picture in the "about to be pouring" rain!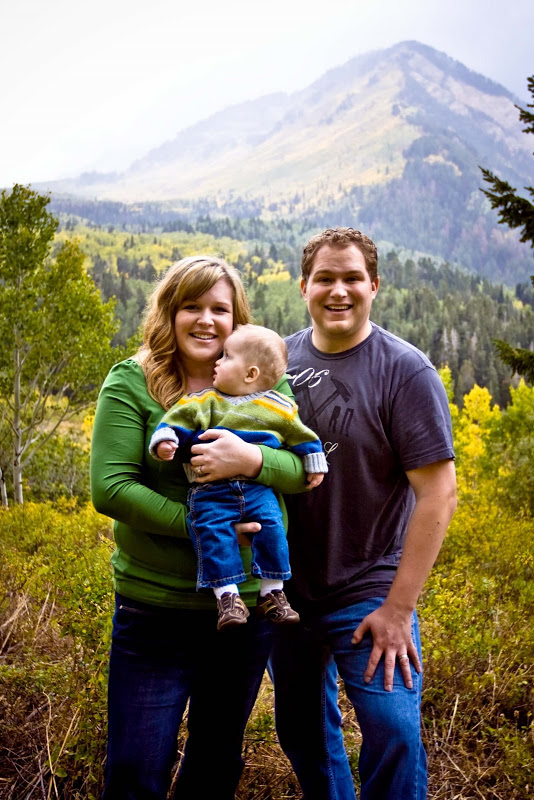 And this is as close to perfect that we get when putting the camera on timer and trying to get Liam's attention to the camera…not happening. This was the best one out of the lot. Take a close look yonder and you can see the beautiful yellow mountainside. I was a little bummed that we didn't get any more, but Ian was trying to protect his mighty (expensive and money maker) camera from the rain. What's up with that?
We took a ton nevertheless so these were just a few of my favorites. It's so fun to take pictures with Ian. The highlight being that we are together as a family capturing a moment of our lives. That, and the fact that Ian won't buy a remote for his camera and has only 10 seconds to trigger the timer, run over to be in the shot and try to not look like he was rushing into it. It's the best!
This Saturday he is taking engagement pictures close to where we were for these so we are going to try to get some of the red and orange leaves…even if the weatherman says it's supposed to rain, again!