Because the sun had not been out in weeks, the pool was cold enough for Liam to be miffed every time I would put him the pool. I had gotten these adorable trunks from my best friend Jenn when he was born, but he has only worn them twice…for 5 minutes each! Maybe next year…and with warmer water!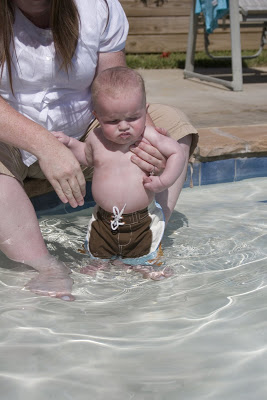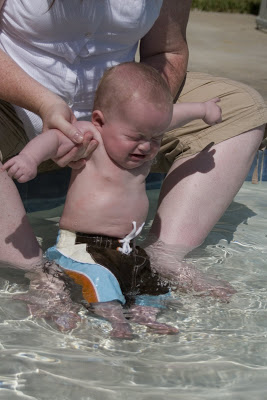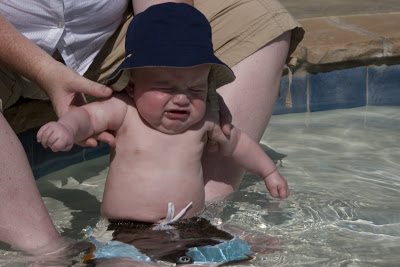 Typical boy…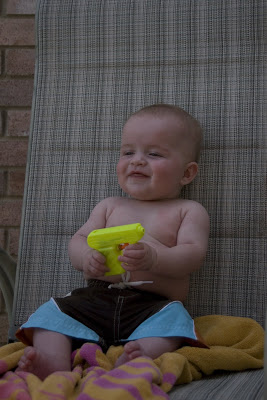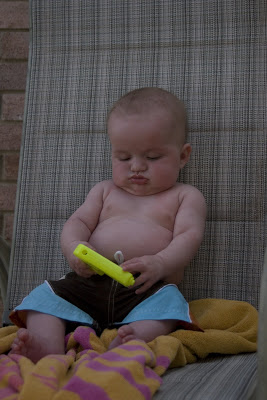 Love that little belly!
Liam's Blog…I really need to just tab it off to the side. One day soon!