Sno cones are frozen happiness!  I mean, there are so many choices to pick from and I love all of the sweet colors.
Last year we made our own syrups for homemade sno cones.  The boys and all their friends loved them!  I even brought my whole set up to pool and was handing them out left and right.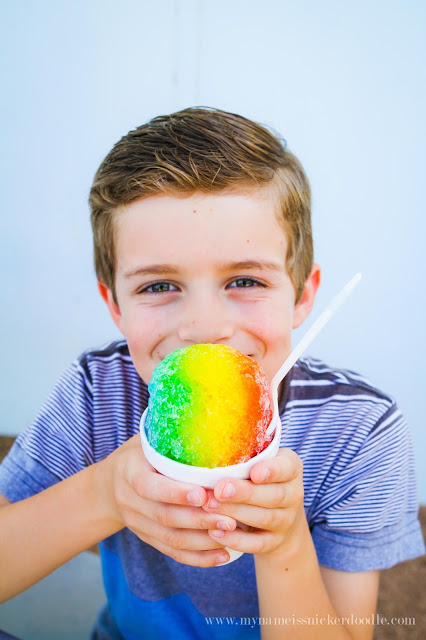 Today we met up with friends and basked (or baked!) in the summer sun at the sno cone stand.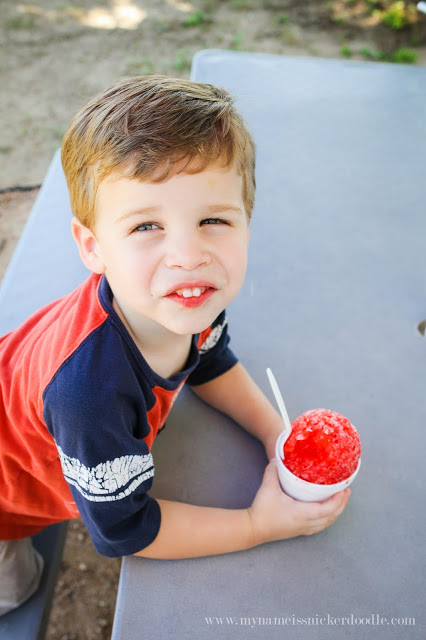 Sometimes homemade sno cones come in handy.  And sometimes it's nice to play into the novelty and order from a little run down shack.  Today I was definitely taken back to my childhood and I hope it's something my kids remember.   Especially when I ordered the Tiger's Blood.  I just can't help myself!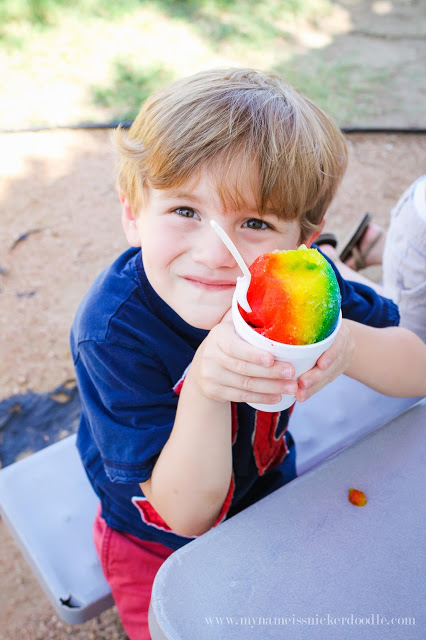 I mean, when can you order something that has rainbow as a flavor?  Only in the summer time.  Pure frozen happiness happening in these pictures!