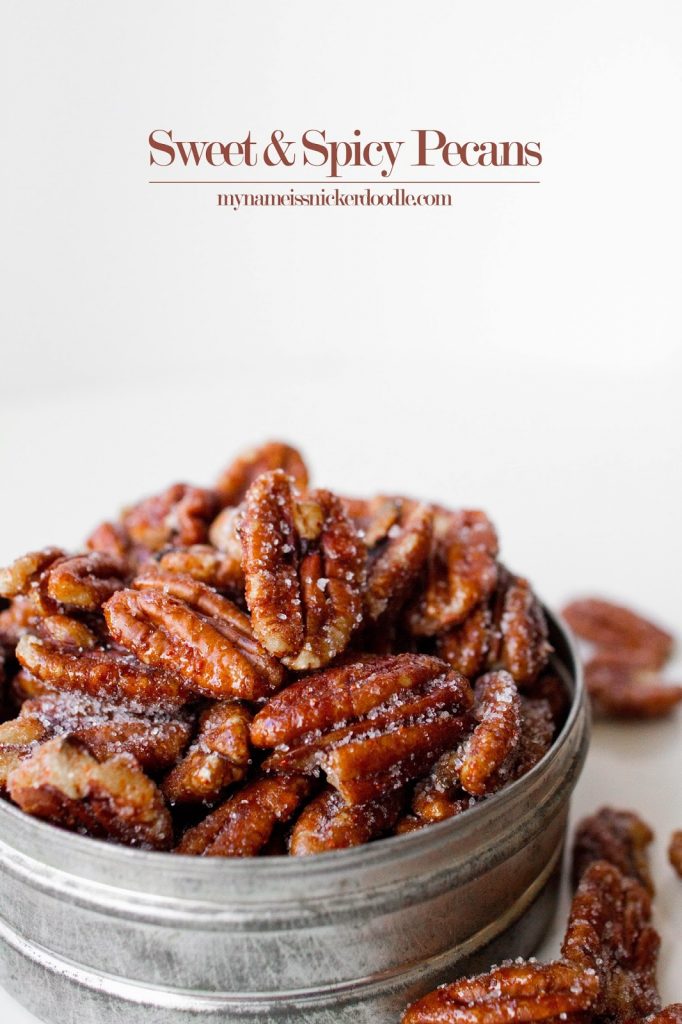 Sometimes nuts can be bland on their own. I got this recipe a few years ago from my friend Kirsten. She came to visit us and knew my husband liked spicy things. She brought these nuts and was smart enough to bring along a recipe card because he couldn't stop eating them!
These are perfect by themselves, toss them in a trail mix or throw some in a salad!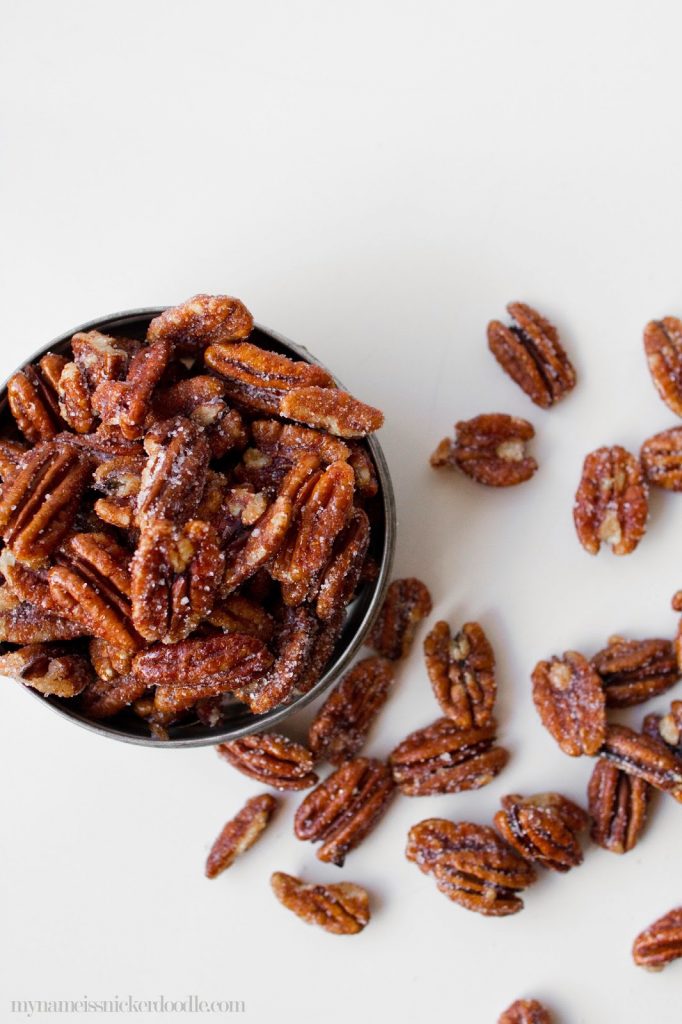 Sweet and Spicy Pecans
Printable Version
Ingredients
1/4 cup sugar
1 1/2 tsp salt
1/4 cup honey
3/4-1 tsp cayenne powder
10-16 oz pecan halves
Instructions
Preheat oven to 350 degrees.
In a small bowl mix together sugar and salt. Set aside.
In a medium microwavable bowl heat honey and cayenne powder together for 20 seconds or until honey is really liquified.
Toss pecans into honey and stir until completely coated.
Place onto a baking sheet in a single layer and bake for 10 minutes.
Cool for 5 minutes and then sprinkle with sugar mixture and toss to coat. Cool completely.
Store in an airtight container.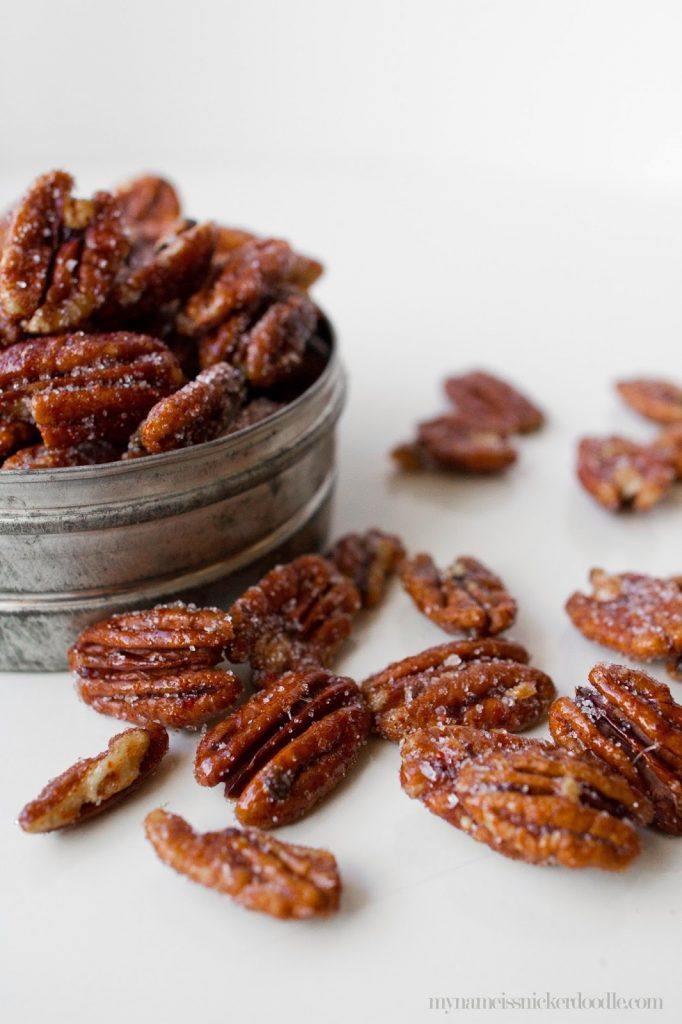 This recipe is linked up at – Totally Talented Tuesdays, The Party Bunch,