Thanks for a little inspiring push from Stephanie, I actually scrapbooked the other day. It's a great destresser for me. If I would just do it more…that and exercise, read the scriptures, get ready for the day, think pleasant thoughts, and keep to my schedule for the day more…I could be more on top of things in my life!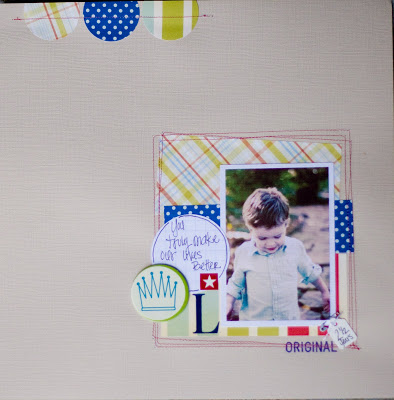 It's nothing too spectacular, but I love it and I especially love this picture of my little man! Looking for materials that I wanted to use, I came across some layouts that I created a few months back and forgot about!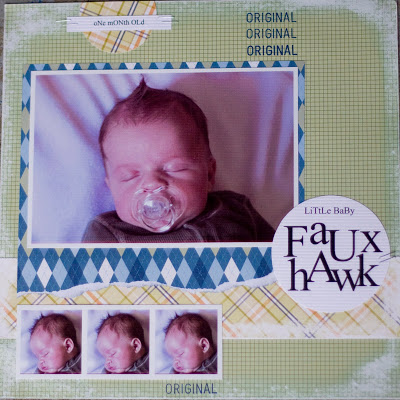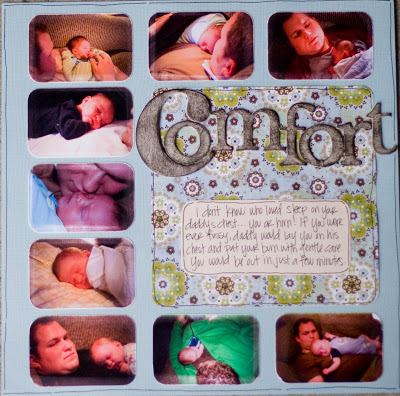 I have to go back and fix the journaling on the one above. Much like my blog entries, I don't really pay attention to what I am writing and then go back and realize how many mistakes I made.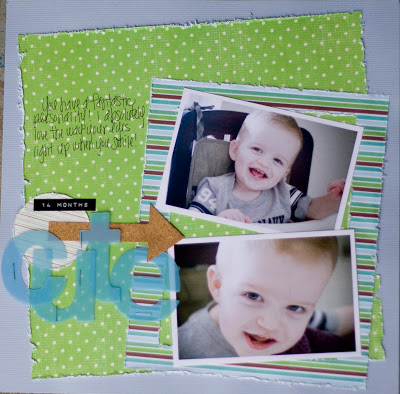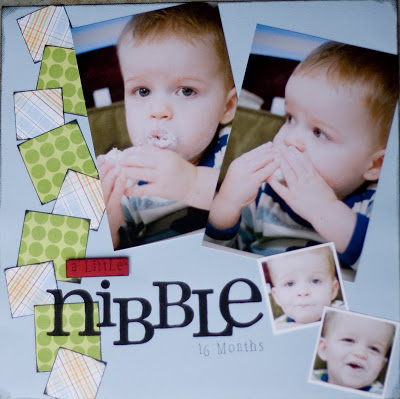 This week I am just getting geared up for our 10th ANNIVERSARY (can you believe a decade?), a fabulous lunch date with a fabulous friend and Liam's birthday.
Don't forget to sign up for my little Val-Day giveaway here!