There is a very good story of why I'm excited to be sharing this sponsored content with you from Central Market.  When my husband and I were first married we had date night almost every Friday night.  We'd do the typical movie and dinner.  Occasionally, we would break free from the norm and go on little adventures in our city.  I was working downtown and noticed there was a brand new grocery store opening up.  It didn't seem like your average grocer so when they had their grand opening, Ian and I ventured out to see what all the hype was about for our date night.
That, my friends, is the day we were introduced to Central Market.  On the outside, going to a grocery store for date night does not seem all that appealing.  Believe me when I tell you it is one supreme shopping experience.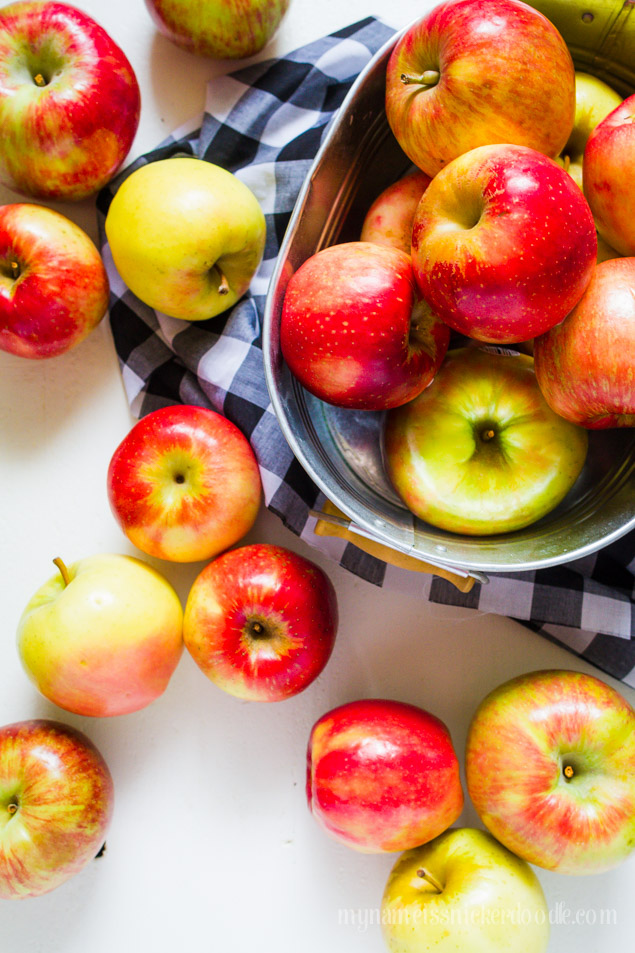 Years later, my husband I still frequent Central Market for a fun date night and we especially love their different food festivals.  This weekend we went crazy over their Apple Festival!  How could you not when they have the largest selection of apples in Texas.  We are talking a ton of varieties!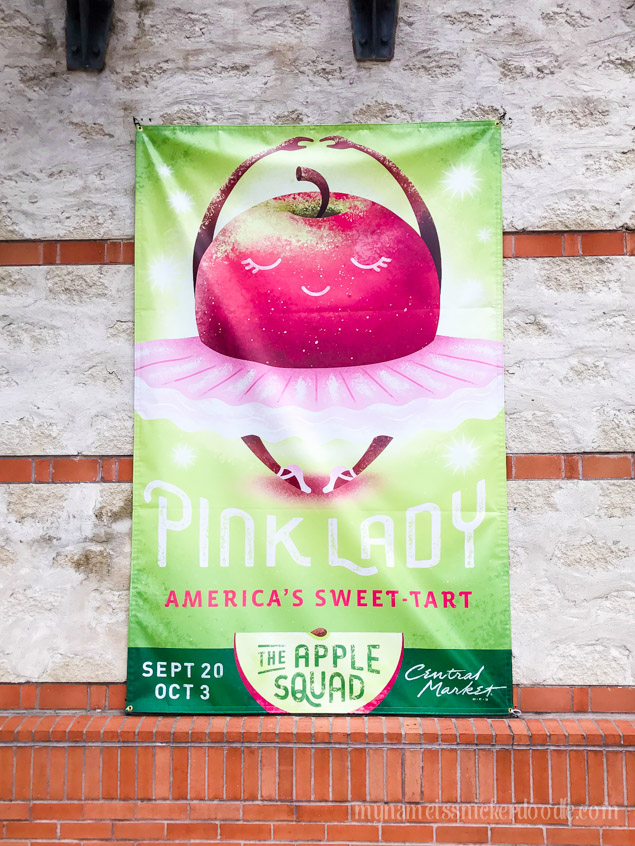 With it being peak apple season, Central Market has hard to find heirloom varieties from New York, Midwest and Washington State.  One of the things I love most about central market is you can actually try their produce before you buy it.  Make sure you find someone from their produce department first before you go and just take a bite, though!
Every single apple section had a sign next to it letting you know more about that particular variety.  How fruity the flavor it is or if it's more on the tart side.  It even informs you on if it browns quickly or not when you cut into it.  That totally comes in handy when making different recipes or using them in a salad.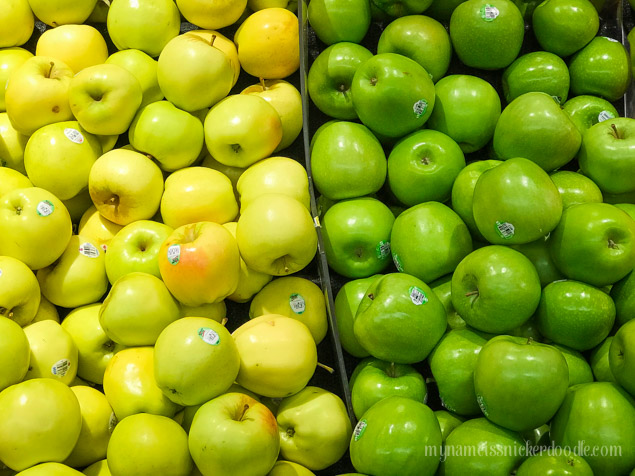 Of course I went straight to the Honey Crisps to start, but I quickly added Smitten, Queens, Gingergold, Pink Lady, Cortland and my new favorite, Sweet Tango to my cart.  Have you tried any of these?  I was blown away, but the different flavors and textures of them all.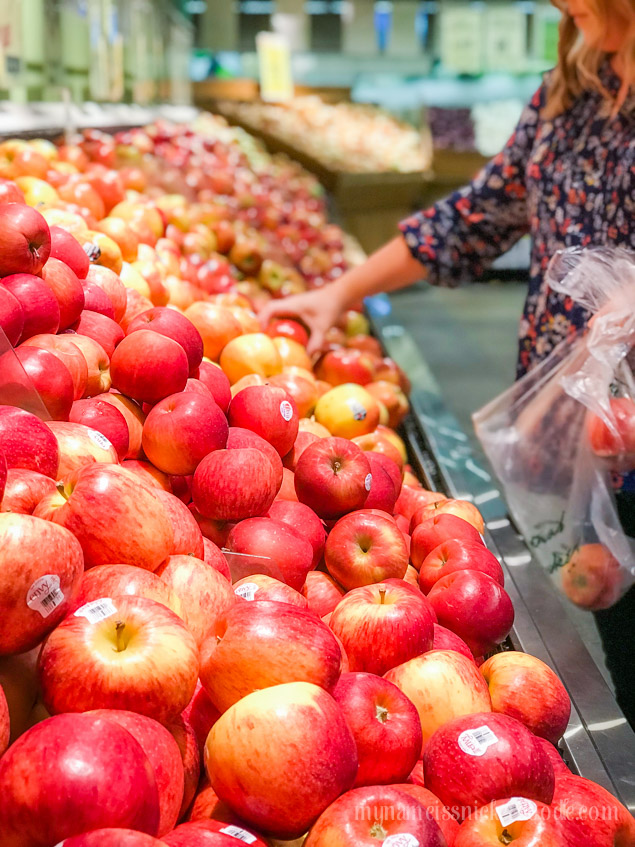 Ian and I were like kids in a candy shop learning all about these delicious apples.  We had no clue there were so many different kinds.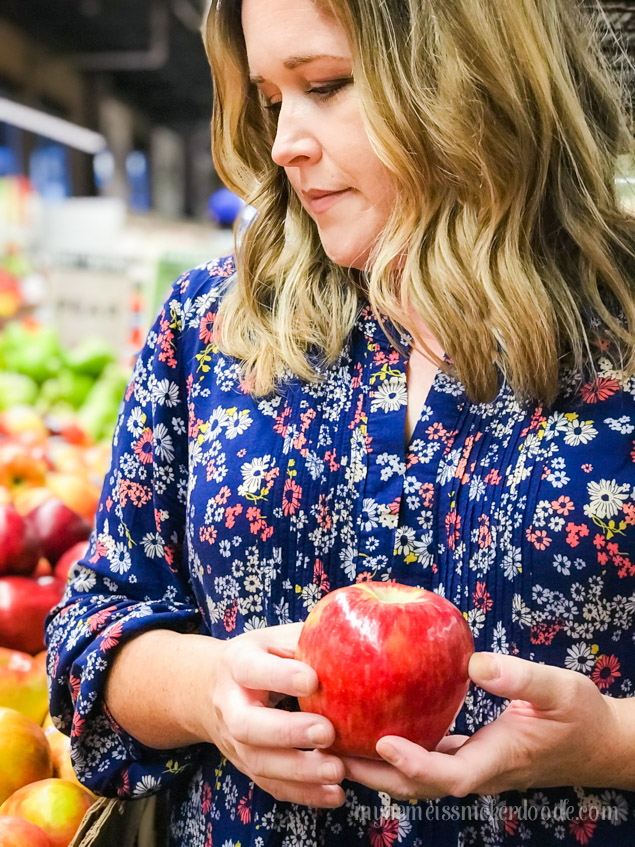 I'm sure you're wondering what am I going to do with all these apples I bought.  Of course we are going to simple just eat a few, but this week you can be sure that I'm going to be using them in these recipes!
Be sure to shop your Central Market and try a new apple variety!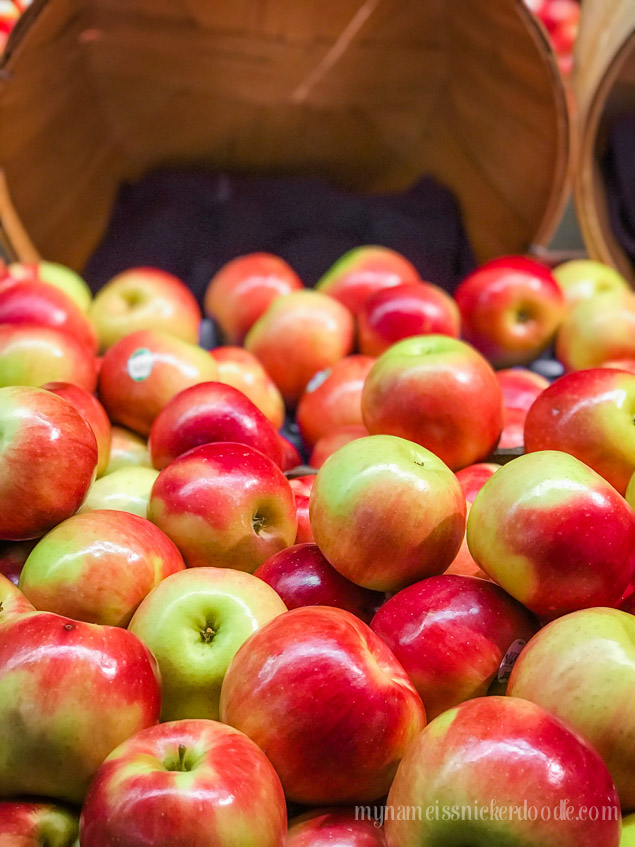 This is a sponsored post written by me on behalf of Central Market.