sure is making our Christmas season bright!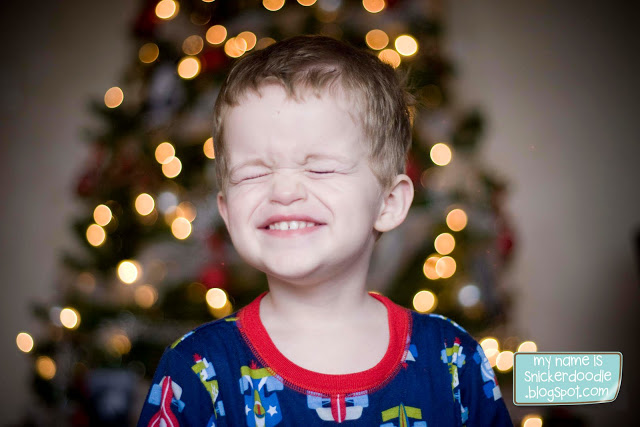 Saturday Ian and I were lounging around and Liam was helping himself to the kitchen cabinets. He created this little bunt pan tree and then topped it with a beautiful spring form pan star mold. Both Ian and I were secretly watching him and when he was done he proclaimed as loud as he could, "MERRY KISSMAS!"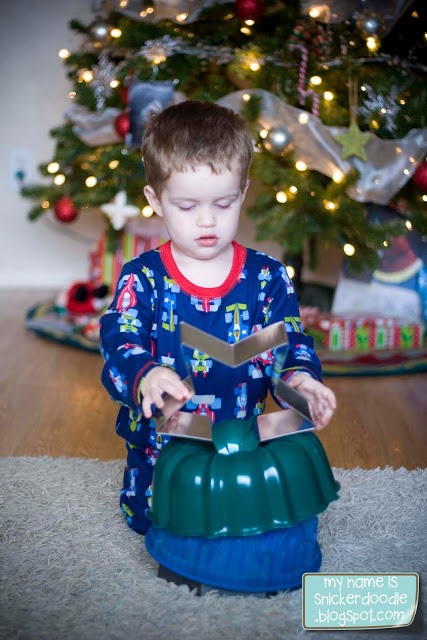 Ian and I busted a gut laughing it up!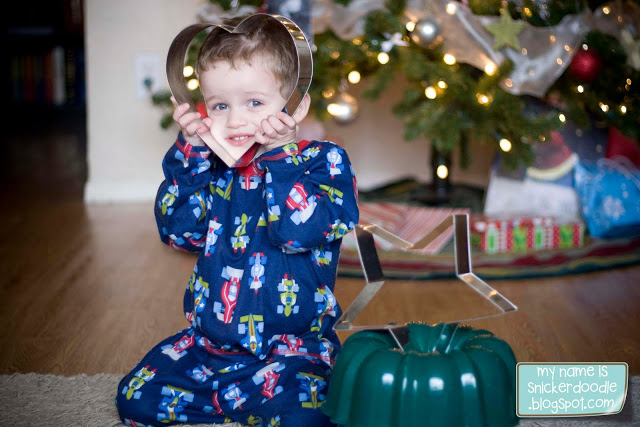 We comment all the time that we truly cannot picture our lives without our little Liam!
I may or may not go off the radar for a bit. I have had this evil cough for months now and now have a sinus infection that I am trying to take care of. The meds I got yesterday from the doctor are making me feel even worse, but I will hang in there and pray for the best!