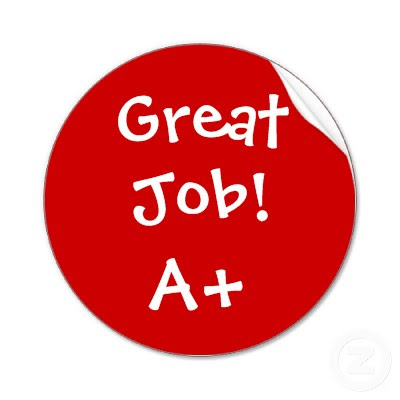 I am at the every-two-weeks part of the pregnancy…where you go into the doctor and they tell you nothing new, but measure your belly and encourage you to hang in there. It's like waiting in line for 40 minutes for a super fantasic rid at an amusement park and the total time on the ride is 11.7 seconds.
I really don't mind because I have been getting some great news back every time….perfect blood pressure (let's hope it lasts), great on the weight gaining (the only time someone roots for you on to put it on) and I am measuring right on schedule. I so look forward to meeting our little one soon!
Speaking of A+'s, Liam is absolutely loving preschool. He luuuuves to tell me what they learned about and goes on and on about each different activity. I am sure he isn't the most perfect kid in the class, but I know he tries and is having a blast with all of his new friends. I am so grateful that we have a handful of moms that are willing to do this because I sure do appreciate it!
Next weekend is our blast off to the holiday season. Not everything is holiday related, but it sure is going to get so much busier then. I am really looking forward to (squealing in delight) that one of my bestest friends is throwing me a shower. I insisted that I didn't need one since little one will be the recipient of Liam's hand me downs, but being the wonderful friend she is, she ignored me!
The weekend after that, my wonderful, fantastic and stranger no more friend, Deneigh, is coming all the way to my house to celebrate her birthday! Sounds backwards, but we are going to scrap the weekend away and do all the girlie things we can fit into two days. So no boys allowed!
After that it's seminars for Ian, photography gigs for Ian, pumpkin patch outings, Halloween, BABY, Thanksgiving and Christmas! Now, if only the weather would reflect that fall is at the doorstep!
**You didn't think I would post an entry and not mention food? I promise all this extra food talk will come to an end! I just discovered these little gems while seeing them on a ton of blogs that I read. I knew I had to try them out, but didn't really have a reason too.

UNTIL, I remembered a long time ago I had a recipe in my mind that I wanted to create and these were the perfect solution to the problem that was blocking me. Come back tomorrow to see the delicious-I-am-eating-them-as-I-am-typing-this recipe!