And not because I was in trouble! Because I needed some time for myself. Not wife, not mom…just Amy.
This last weekend I took a road trip with two of my sister in laws and my mother in law. I am sure for most of you it sounds like a recipe for disaster, but it was 90% drama free! Names shall remain nameless! We headed to Houston for an event called Time Out For Women. It's sponsored by Deseret Book and a handful of LDS music artists and speakers put it on. My favorites were Jenny Jordan Frogley BY FAR (I hadn't heard of her before this weekend), Sheri Dew and Mary Ellen Edmunds. Almost 2,000 women were in attendance! HUGE!
It rained the whole weekend, but I didn't mind one bit! I am really greatful that I went and got to experience the whole thing.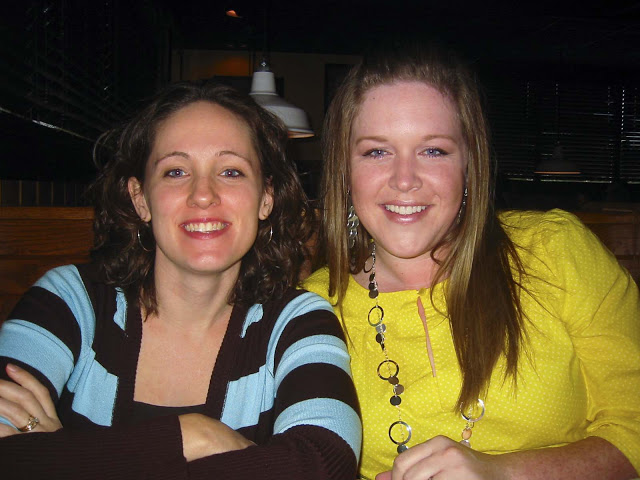 Me with my SIL, Amy…yes, we share the same first and last name!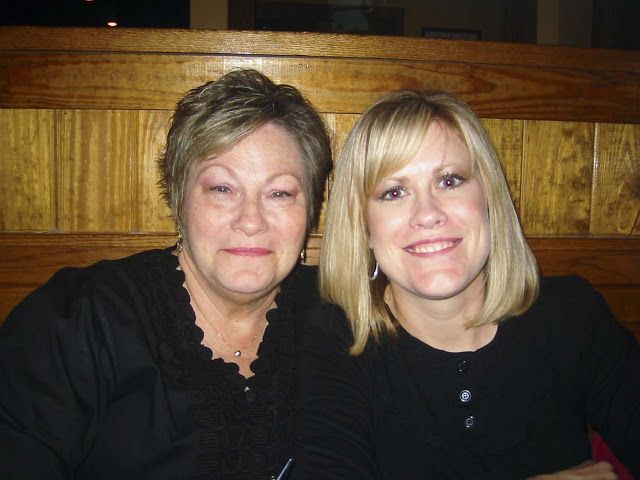 My MIL Belinda and SIL Amory. We took forever driving around trying to find some place to eat dinner the first night and finally decided on Outback. SO delish!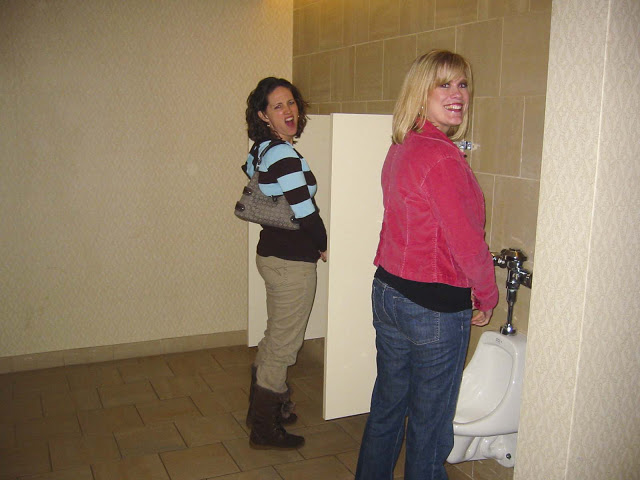 Since it was a women's conference, the Marriott turned the men's room into a women's room! So of course we had to take the obligitory, irreverent, once in a life time picture!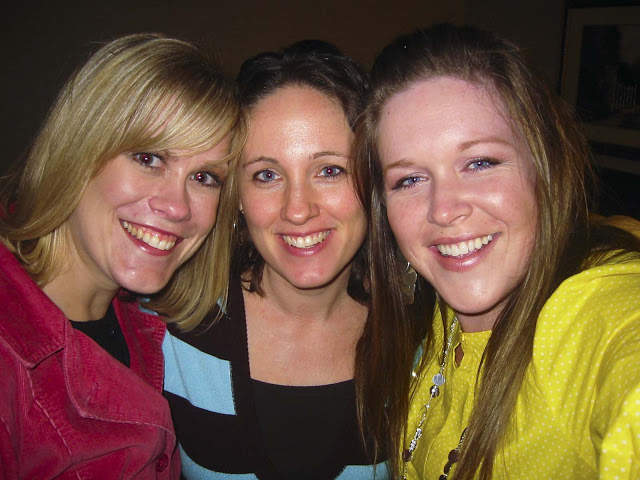 The three of us shared a hotel room and stayed up way too late gabbing. I really got to know Amy more and really, really love her. Not that I didn't love her before, but I felt like we became more like sisters. I get to see Amory every week and hang out with her and her family so we are already close.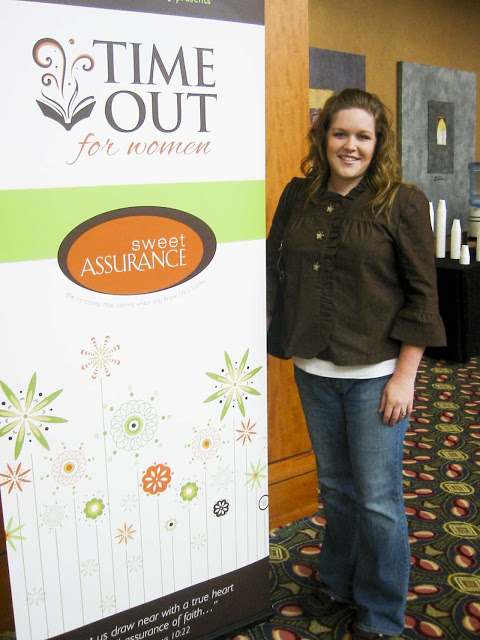 The reason I was so happy that it was rainy is because cold weather came along with the rain and I had a great excuse to wear my new adorable jacket and not be hot!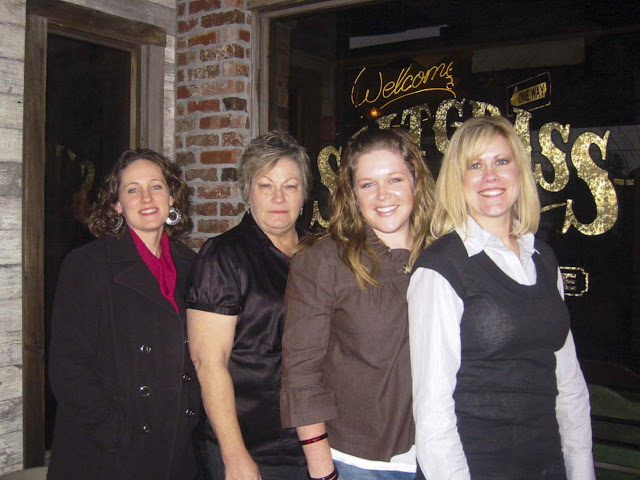 And if one steak house wasn't enough, we decided to end our trip going to another. Again, SO delish!