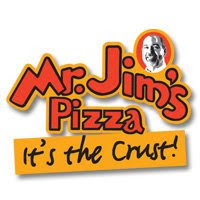 Ian loves me. There is no doubt about it…especially when he comes home from work to a tired and very pregnant wife who has used up all of her energy walking from the bedroom to the living room and says, "Let me order a pizza for dinner. A Mr. Jim's pizza."
There is no other pizza that even compares to this circular, saucy goodness. For all of you that are lucky enough to live close enough to order pizza from Mr. Jim's…count yourself blessed!
*Tip of the day* No matter what pizza you order always order it with extra cheese. It makes twice as yummy!