I am finally posting Thanksgiving pictures. Ian's older brother came into town with his family and we enjoyed the holiday at my in-laws house. 9 adults, 8 kids, 3 dogs and 11 puppies makes for a very cozy Thanksgiving!
We all gorged ourselves with yummy food. Ian was cracking us all up because he was beating the king of one liners (Jordan) to all the punch lines! Some of Ian's extended family came over later in the evening and we all enjoyed a million and one desserts.
Friday Ian and I did a little Christmas shopping and luckily the crowds weren't too bad…as long as you stayed away from the electronic sections! That night we celebrated Ian's little sister's birthday at Macaroni Grill. 17 is a huge group to try to make space for so instead of pulling tables together, they set all the kids at one table by themselves and served them separately. It was hilarious to watch the waiters get all their orders. (Of course we helped out. Don't think we are that cruel!)
Saturday we all played at the park for almost 4 hours. Feeding the ducks, playing on the playground, throwing the football, hitting a few golf balls, bolo, kickball, and flying a kite.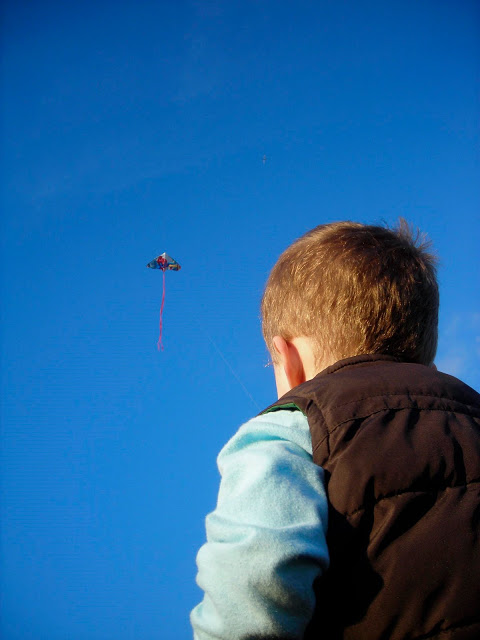 Everyone started getting hungry and so we headed back to Ian's sister house for a pizza party. We ended the night by watching Star Trek and Fred Claus on the projector so it was like our own mini movie theater. It was a whirlwind weekend, but fun and memorable!