These last few holiday weekend days have been fun filled, but I never posted about the fantastic weekend before.
Some of our Texas friends have graduated and are moving on in their lives through the army. Barb threw a fabulous grad/we will miss you party at her beautiful house. They had movies and popcorn for the kids and wonderful food, treats and 90's music for the adults.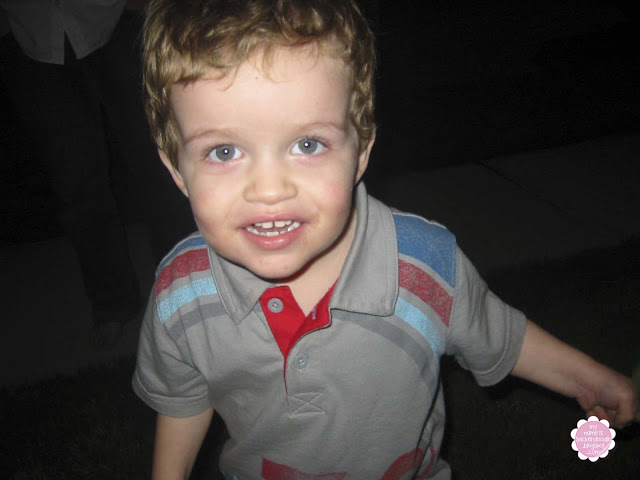 Our little scraggamuffin! *Sidenote* He got a hair cut a couple of days ago so he doesn't have the "I am fleeing my homeland" look anymore!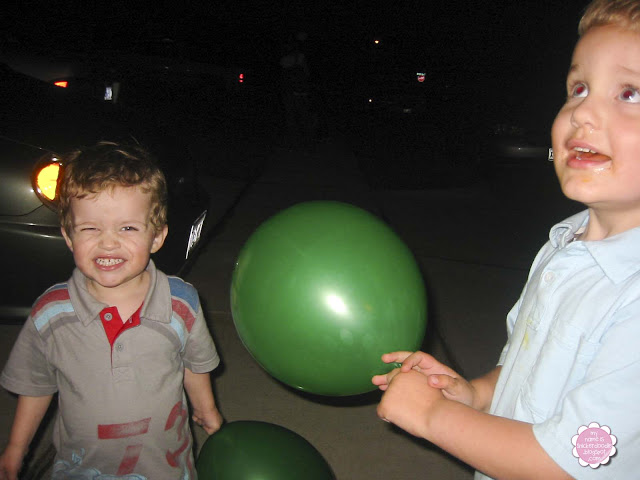 Liam had a blast hanging out (following) David around and all the other kids. He did anything and everything David did…so cute! Our friends will be missed, but hopefully we can see them next year in HAWAII! Crossing our fingers!
A few days before that, Ian introduced me to O.C. Burger. Oh heavens! All burgers come with a double patty…yes…all of them. I couldn't even finish half of it, but the fries were delish!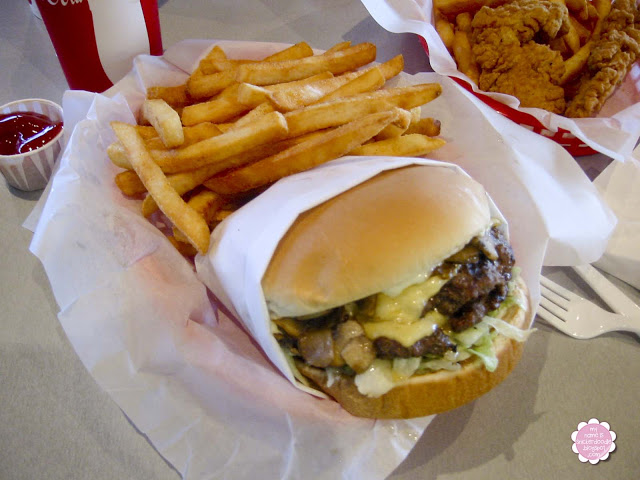 Sorry, they are only in Texas and only in two locations!
This weekend started off with my sister in law graduating and having a huge BBQ bash at her house. We got to see some friends that we haven't seen in forever so it was great to catch up. Ian's older brother, Jordan, and his family came up for the occasion so we got to spend time with them through the weekend as well. Ian took their family pictures on Monday morning and the shoot was one of his best shoots yet…even with 5 young kids! Saturday night the adults snuck away while Grandma and Grandpa watched all 8 kids. We ate at the ever scrumptious Nagoya and then splurged for dessert at Braum's. Sunday we joined together for family dinner once again and laughed our heads off while playing B i g B o o t y. Simple yet so fun! Since we "got" to spend so much time with Ian's family…a couple days and hours in a row…we opted to spend the rest of Memorial Day with friends. Great food of course, and after about 30 minutes of trying to convince Liam to get in the pool, he did. Then it took another 30 minutes to get him to stop crying when we all got out of the pool. Kids are so funny! All three of us were so beat yesterday, but all of our festivities were well worth it!
So today I am tryin to recoupe and clean up! Why does so much fun always ended up with me cleaning up? I am still trying to figure that out!