Summer time…school's out! Scream and shout!
If you are a HSM2 fan, you were totally singing along at the first line. *Note to self…I am 31 years old***
Yesterday I think I got the best letter in the mail in my entire life. It was from my niece, Sydney. I was pleasantly surprised when I saw this. It was neatly folded with a sticky note on it from her mom.
"Amy,
Sydney saw the older kids perform High School Musical today at school and came home right away and had to draw these pictures for you. She is so cute!
Love,
Amory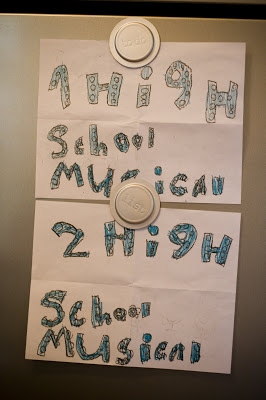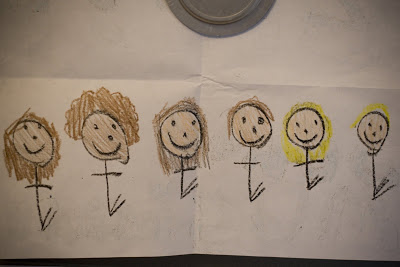 She is dang cute! On both of the back sides she drew the main characters. Ian made fun of me when I could name them all. All due to her mad drawing skills! I just now noticed when I was uploading the picture that they are all jumping like they are on the posters and DVD. She seriously cracks me up!
hApPy BiRtHdAy, my favorite little 6 year old!