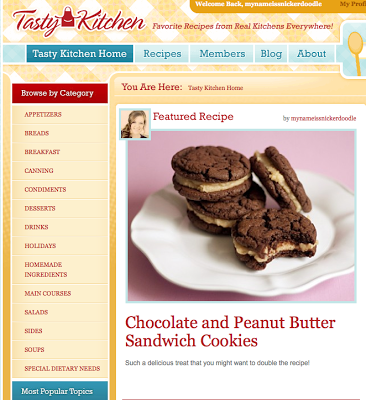 It was even rated 5 oven mitts!
You loyal readers are familiar with the recipe
here
, but I just recently uploaded it to her wonderful recipe site. If you aren't on Tasty Kitchen, you should be…or probably better that you are not. I didn't think it was possible to gain weight by just browsing online!