Deneigh has become a new life long friend. She is my internet/blog/recipe/go to pen pal that I have only met twice in my life. Once last February when her husband was coming out here to check out schools and then two weekends ago. She and her hubby recently moved to Texas and not too far from us. I (actually I have to give full credit to Ian because he's the one that gave me the idea and he's cool like that) invited her down to our home for her birthday. We scrapbooked, shopped, ate at the every yummy Pappasito's (where the waitress rubbed my belly) and then ate some more.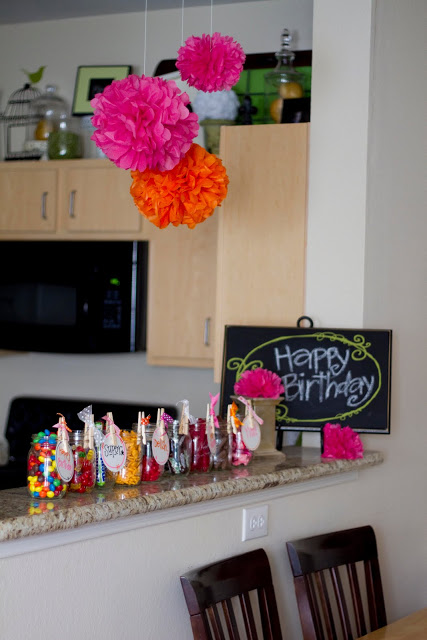 When preparing for her arrival, I thought what would I like for a "stranger" to do for my birthday. A splash of girlie decoration and some cute clothes pins clipped to mason jars for all of our candy stash.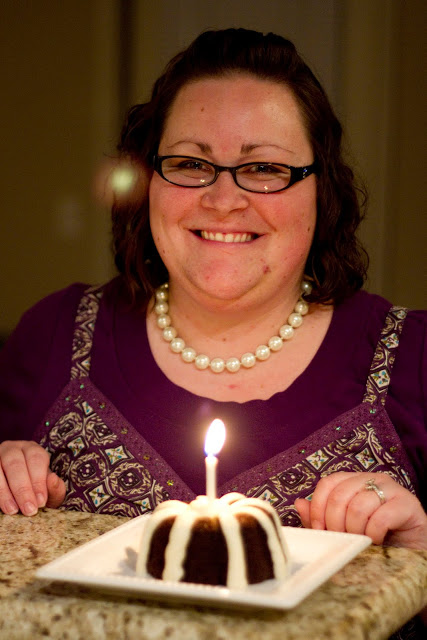 And of course you can't celebrate a birthday without blowing out a candle. (This delish cake will be coming up on a future FFF.) She said that it had been years since she had a birthday cake!
We scrapbook into the wee hours…well, the latest we stayed up was 1 am, but we both managed to get some layouts done. I worked on getting new little one's baby album done (about 80% there) and she got caught up on some past pages as well. Chick flicks were watched, laughter rang out and tons of candy was eaten!
I think the weekend was a success because I know I had a blast and hope that she did too!
P.S. When she left we took a few pictures together (which regrettably I won't post because I look way too haggard even though Deneigh is completely ADORABLE!) and Liam wanted his picture taken. This is the brand new pose we are getting lately. Who knows what's going on!