Sometimes I can't fall asleep at night. My mind is reeling with things I did that day, things that I should have done and then what I need to do the next day. Does anyone else do this? There are also some nights where I can't stop thinking about a new recipe that popped into my mind early. What will it taste like and would it actually work.
This was one of those recipes that kept me up one night. Biscuits and sausage gravy is such a classic southern comfort dish. I wanted to amp it up a bit by making this Bacon and Mushroom gravy. It's so delicious on my Cheddar and Chive Biscuits but, I'm thinking it would be fabulous over baked chicken as well!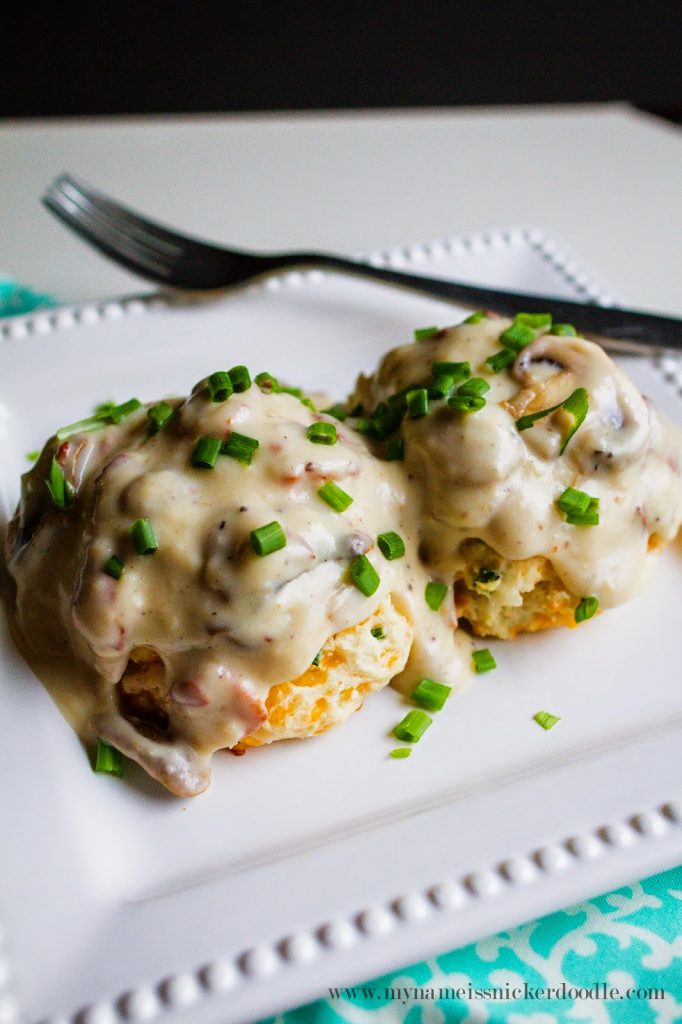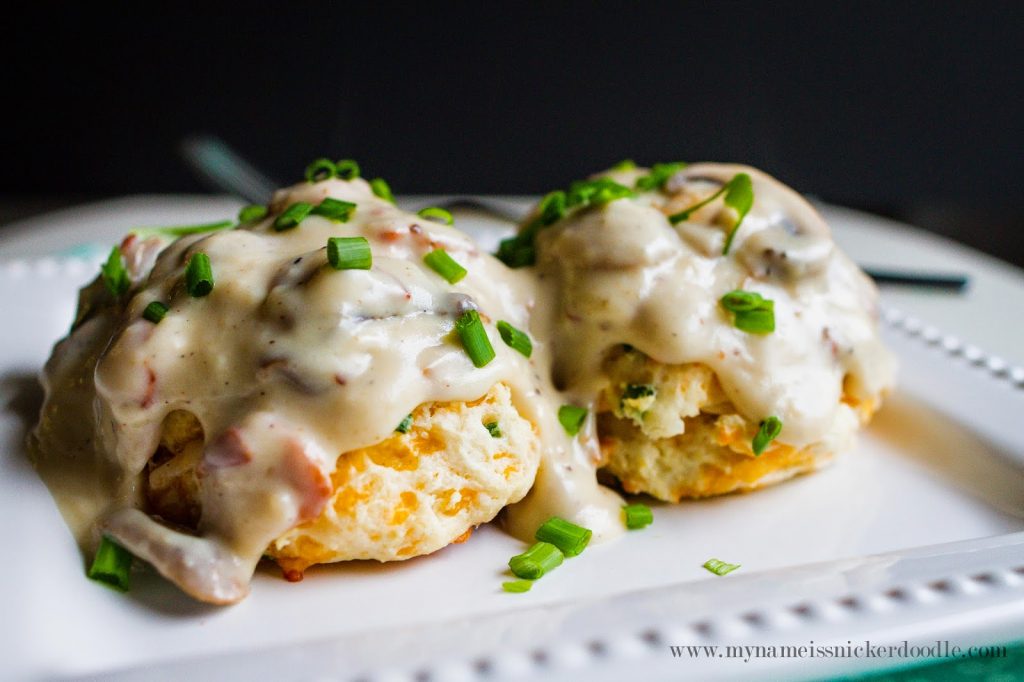 Bacon and Mushroom Cream Gravy
Printable Version
Serves 4
Ingredients
For Gravy:
4 ounces mushrooms, sliced
1/2 lb bacon, about 6-8 slices, largely diced
2 TBSP all purpose flour
2 1/2 – 3 cups milk
pepper
For Biscuits:
Cheddar Cheese and Chive Biscuits
Directions
1. In a large skillet over medium high heat, cook bacon until just crispy. Drain onto a paper towel lined plate.
2. In the same skillet with bacon drippings, saute sliced mushrooms for about 2-3 minutes. Remove mushrooms to the same plate as the bacon.
3. Drain skillet of grease leaving 2 TBSP in the pan.
4. Add in 2 TBSP of flour and whisk until flour is cooked through, about 1 minute.
5. Slowly add in the milk and whisk until there are no longer lumps and thickened to desired consistency.
6. Season with pepper.
7. Serve over biscuits.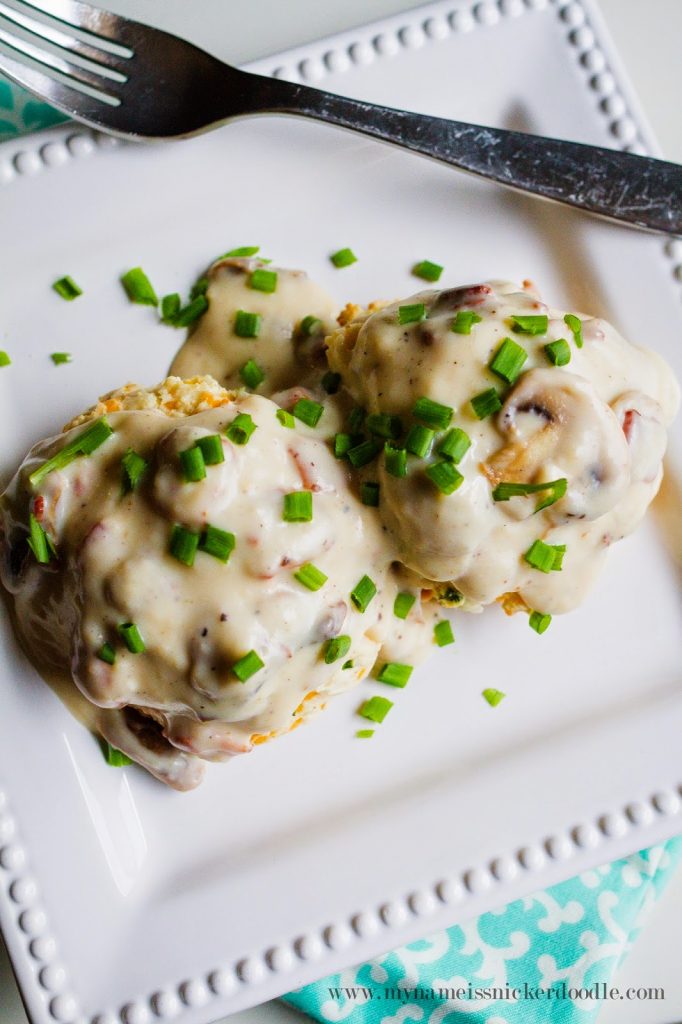 This post is linked up – Link Party Palooza, Best Recipes and DIY Projects, Totally Talented Tuesdays,