Okay, okay.  Last one I promise.  Who else is enjoying watching the Gilmore Girls revival?  Just watching the trailers these past couple of weeks already has me wanting more!  I don't know if 4 episodes will be enough.
All I know is that I'm going to enjoy ever second of it and watch it a few times before the year has ended!
Gather all your favorite junkfood, fill your coffee pot (I've got hot chocolate keeping warm in my cocomotion) and print off this holiday printable HERE.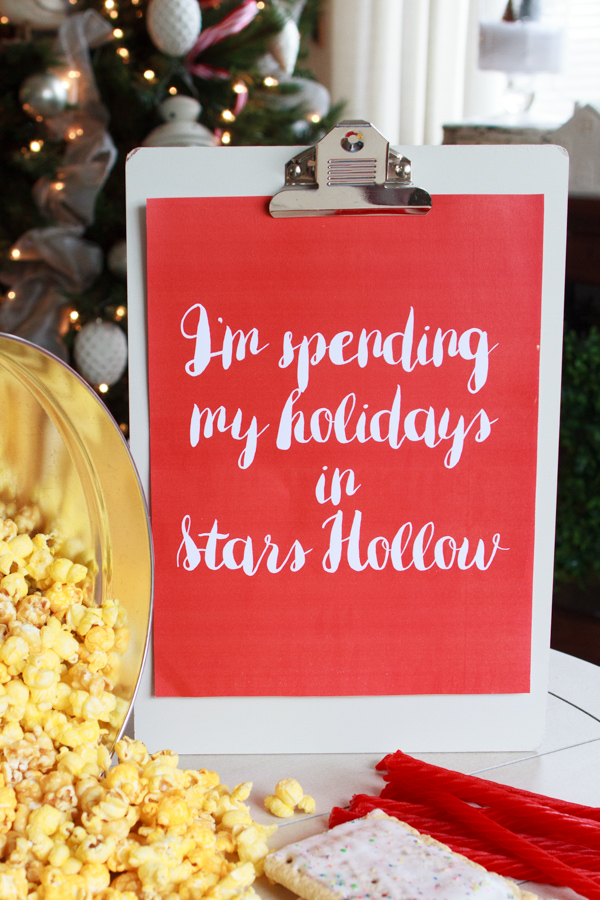 Did you grab my other Gilmore Girls printables?  You can find them HERE.