I got to hang out with not one, not two, but three great friends that I hardly ever get to see this weekend. Two live in two completely different states and the other lives 3.5 miles away, but we are both so busy with our own lives we don't get together as often as we want.
More on the fun friend weekend a bit later because I know my mom is dying to see these next pictures! This little one was blessed on Sunday. Ian has been privileged to bless all of our boys and I love how all three of them were completely unique. We had family and friends come from near and kinda far (Oklahoma) for this special event.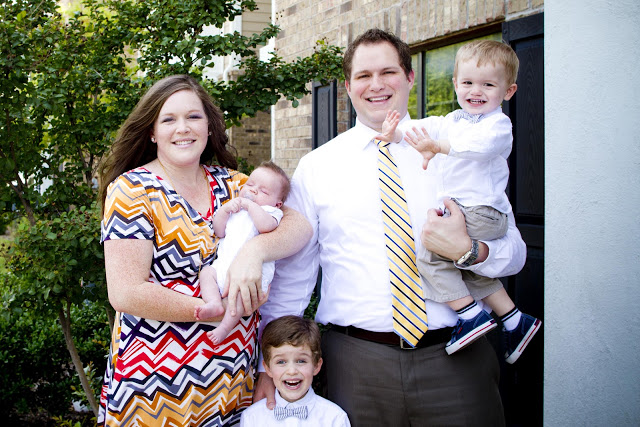 Ian headed over to the church early to save seats so Kirsten (who was staying with us from Minnesota) snapped this hilarious picture right after church. It cracks me up how "enthusiastic" Liam and Owen are! Slone was a peach and didn't make a peep all during church. Let's see how long that lasts!
Busy is my new middle name. And when I say busy, I mean I am sitting on the couch snuggling this little guy and watching him grow.