Finally the day had arrived for the big event! This night we were going to celebrate the 4 winners (yet to be announced) and party it up at an after party for all finalist and their guests.

But first we were treated like queens all day long. That morning we were all driven over to the local news to do a segment WITH Paula Deen.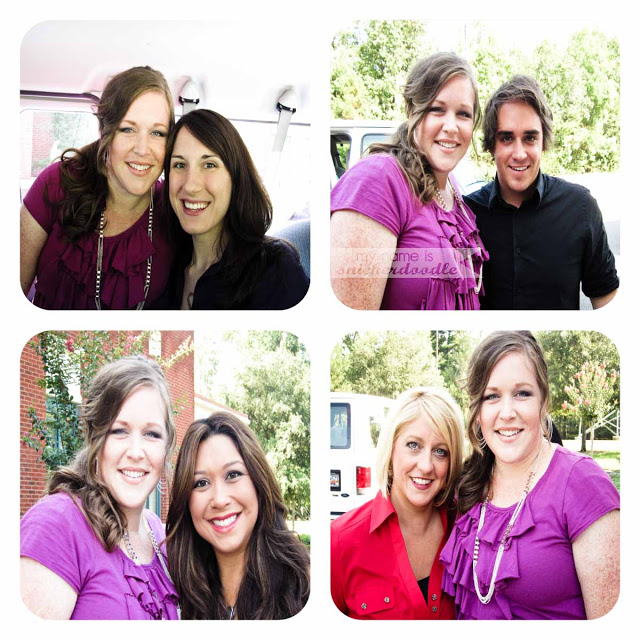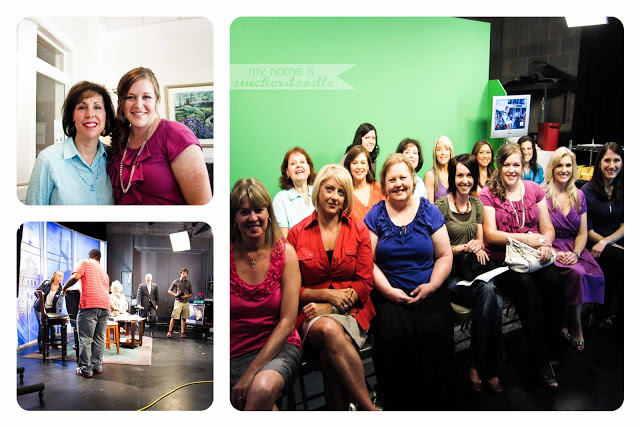 Each category got their own airtime with Paula and a very tiny interview with the news casters. It was a one in a life time chance and all I could think of was sit up straight, suck it in and just smile! It was such a fun experience!
Later that afternoon we all went in shifts to the Savannah Day Spa. It was completely gorgeous and serene.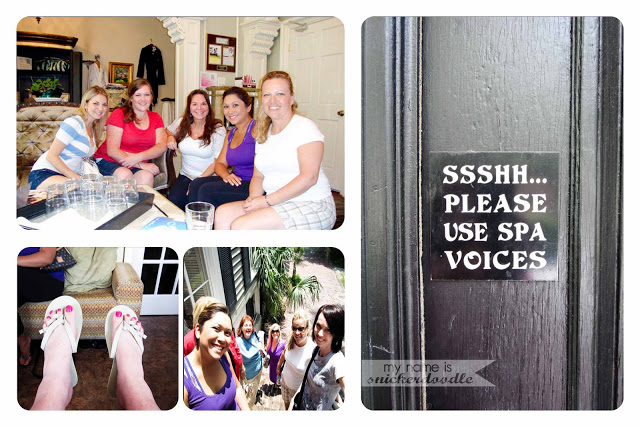 We all got a 30-45 minute massage, pedis and manis. The whole thing was wonderful.

It was time to head back to the hotel to get ready for the live event and all of us were in kind of quiet on the ride back. It was sinking in that in just a few hours the 4 winners would be announced. We had all become such great friends that most of us expressed that we would be happy for whom ever won!
I didn't feel as nervous as I did on cook off day, but I was pretty nervous. I was still convinced that I was not going to win, but was at peace with it. I felt like there were others who would be more marketable or more at ease in front of the camera. It hit me then, as I was curling my hair, that this essentially was a casting competition as well. Who knew what they were looking for exactly, but we were about to find out!
We had to be to the Lucas Theater early so we could prep for the show and get make-up and hair touch ups.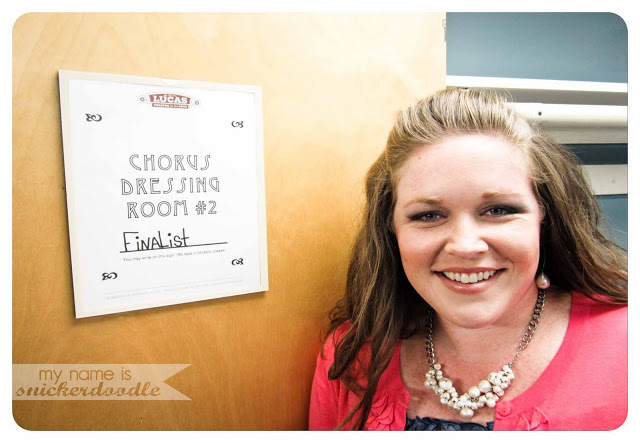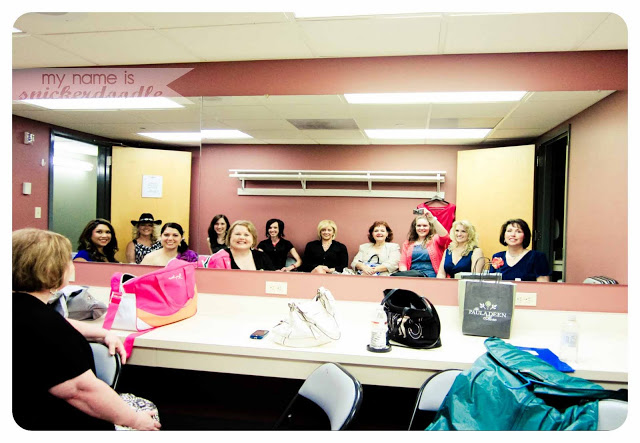 I tried to take as many pictures without being that crazy picture person. As we were all sitting in out dressing room, we all were pretty quiet and nervous. It was actually happening!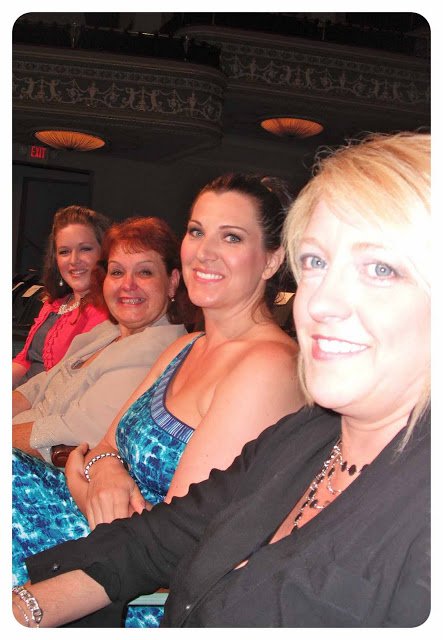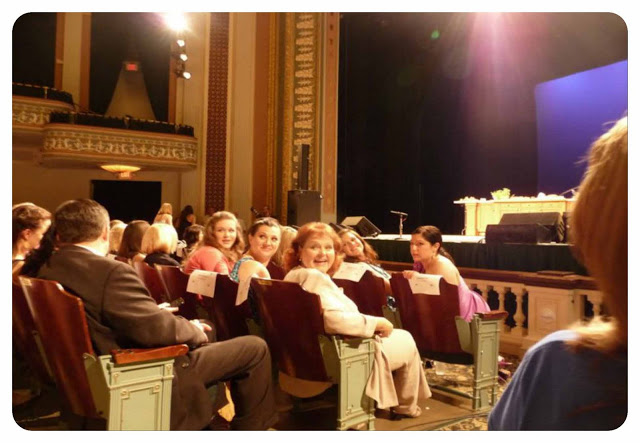 I knew that most of my family was going to be watching the Live Event online.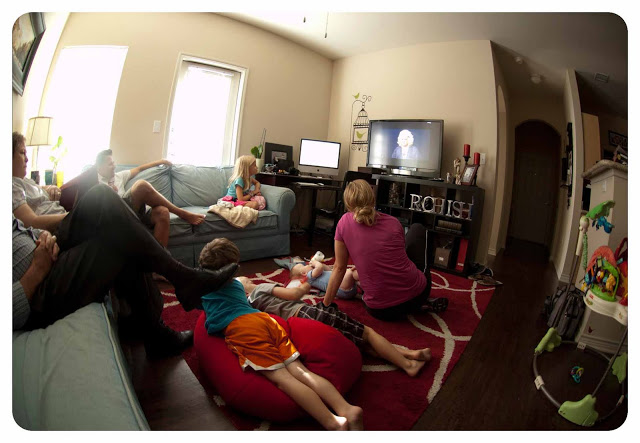 What I didn't know is that a ton of my friends, their spouses, church friends and family, and even my dad's co-workers would be supporting me at home!!!! I was so touched when I found out later that so many people watched it! My best friend, Julie sent me this picture of her two adorable girls gearing up for the show by watching my original submission recipe video. They even used their cookie scoops as noise makers!!!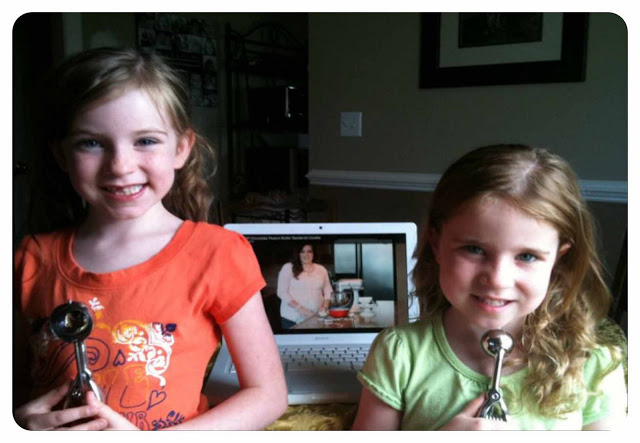 The two hour even went by so quickly. Most of the finalists either cried or laughed till we cried watching, the cook off and special segments they had prepared for the show. You can watch mine here.
Well, it was time for the dessert hosts to head up to the stage and I couldn't feel my arms and legs! This was nuts!

When Paula announced MY NAME as the new Dessert Host, I couldn't believe it! Was this really happening? Oh yes it was! I gave her a big hug and told her thank you so much! As I turned to walk off stage she said, "You know, I have tell you…". Well, I thought she was talking to me so I stopped and turned around. She confessed that she loved my cookies so much she took one home to her husband Michael! I was dying at this point with joy, but I tried to keep my composure. I just pointed to him in the audience and asked him "Did you like them?" He nodded his head and gave me a thumbs up so I gave him a thumbs up back. It was a mad house back stage trying to get all of our mics off us us then we quickly returned back to the stage for a final good bye!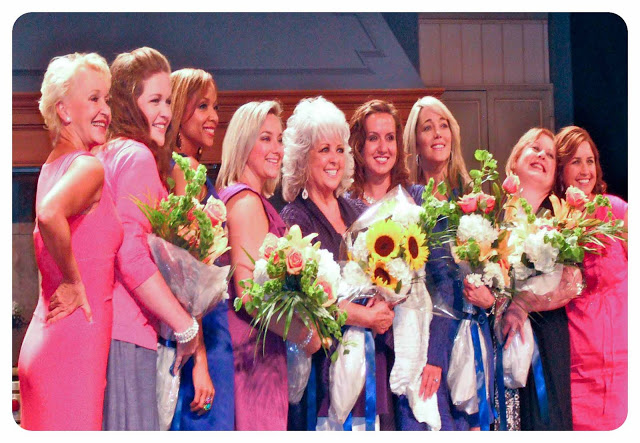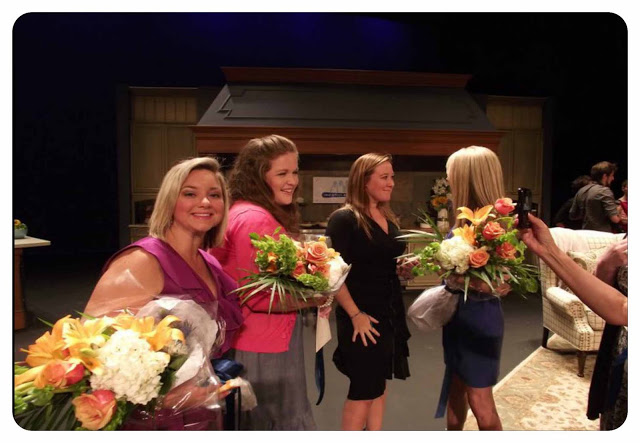 After the cameras turned off and everyone was leaving the theater, I was walking around like a doe in headlights! KC (last year's dessert host) came to give me a big hug. She asked if I had called my husband yet and I told her that my phone was in the dressing room. She said,"I thought so. Here, call your husband!" She handed me her phone and walked away. I instantly dialed and my sister-in-law picked up. All I could hear was yelling and screaming in the background. Ian got on the phone and was still yelling that I had won. I instantly started crying and told him that I loved him. He was so proud and happy for me. All I wanted to do at that moment was to hold him, but I would have to wait one more day.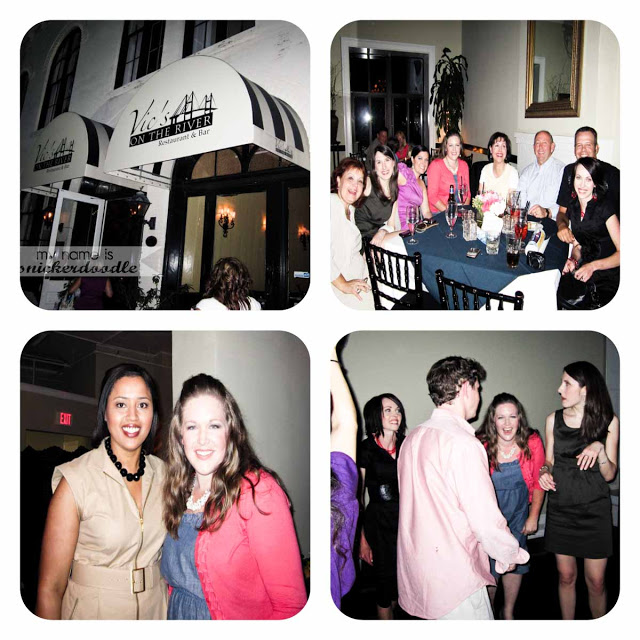 The after party was fabulous!!! Wonderful food, music and dancing. I couldn't stop smiling all night long! I was still in complete shock over the whole week and still couldn't believe that I was the new dessert host! Unbelievably good!

I was completely tired and worn out so I walked back to the hotel with some of the finalists and their husbands.

When I got home, I called my mom and dad and talked to them for a bit. They were so excited for me. My best friend Lori texted me and said to call her as soon as I got in and no time was too late. We talked for a while and I finally got into bed around 2AM.
Some of the finalist had really early flights so the rest of us met downstairs for breakfast. I have to admit, it was little awkward. I wanted to be totally excited, but toned it way down because it's just not nice to rub it in someone's face.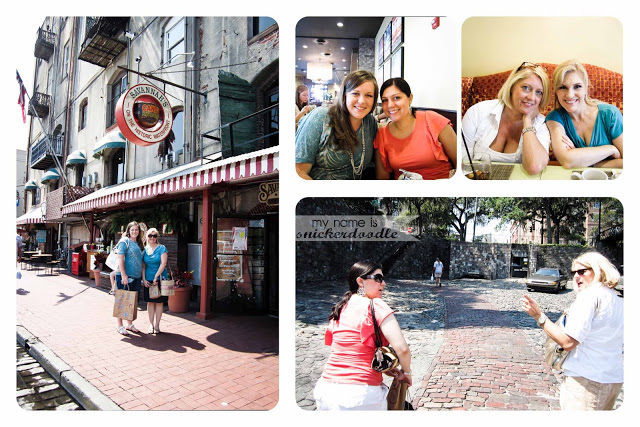 A few of us had time so I dragged them all down to Savannah's most famous candy shop, Savannah's Candy Kitchen. Talk about heavenly!!! I picked up some fun candies to bring home. We walked along the river front and enjoyed the old stone roads.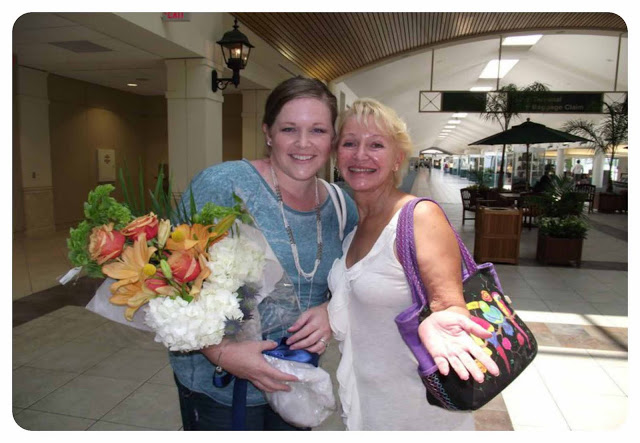 At this point I am so ready to go home and see my family. And yes, I brought my flowers with me! It was definitely a conversation starter!

Well, our flight was delayed and then 6 hours later, canceled. I was so bummed, but knew I would get home eventually! The airline put us up in a Hotel so we tried the next day to fly out. It was a long 36 hours, but I finally made it!
So, now my life has me down a super fun path for the next 6 months as the Real Women of Philadelphia's Dessert Host. I only submitted one video, one recipe and here I am today. I keep telling everyone possible that you never know what can happen so try doing something different and you might just be pleased with the outcome!