This year I discovered these Pink Lemonade Slushes and my whole family loves them.  They are the perfect amount of sweet and sour and very refreshing.  I will also make a batch of these and divide them up into little cups for the kids and their friends to enjoy in the backyard while they play.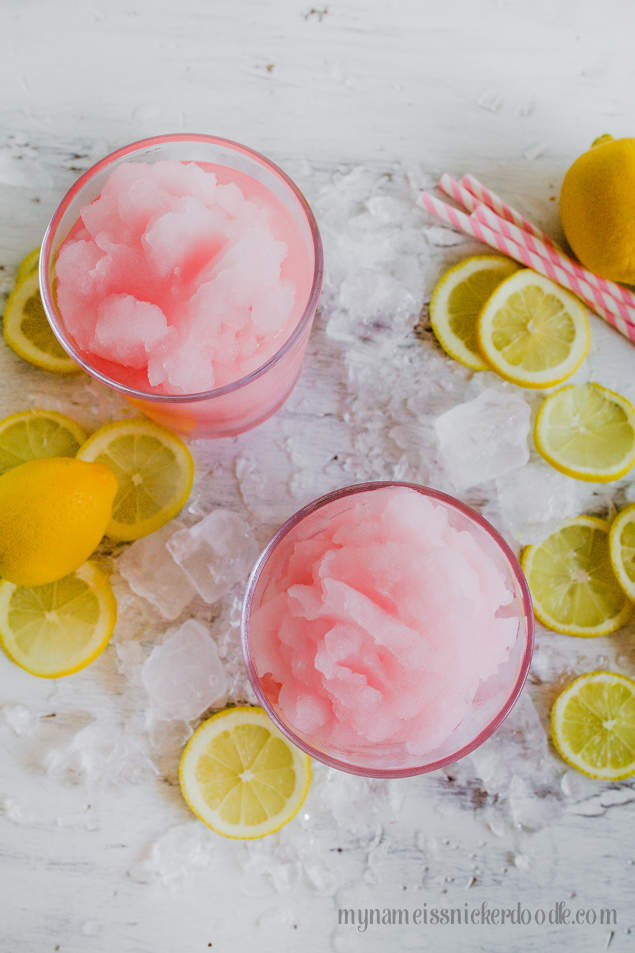 I like to keep a lot of frozen treats on hand to help keep us cool.  A few years ago I came up with my own homemade version of Sno Cone Syrups and I even figured out how to make my favorite flavor,  Tiger's Blood.  The syrups take no time at all to make and only cost pennies to make.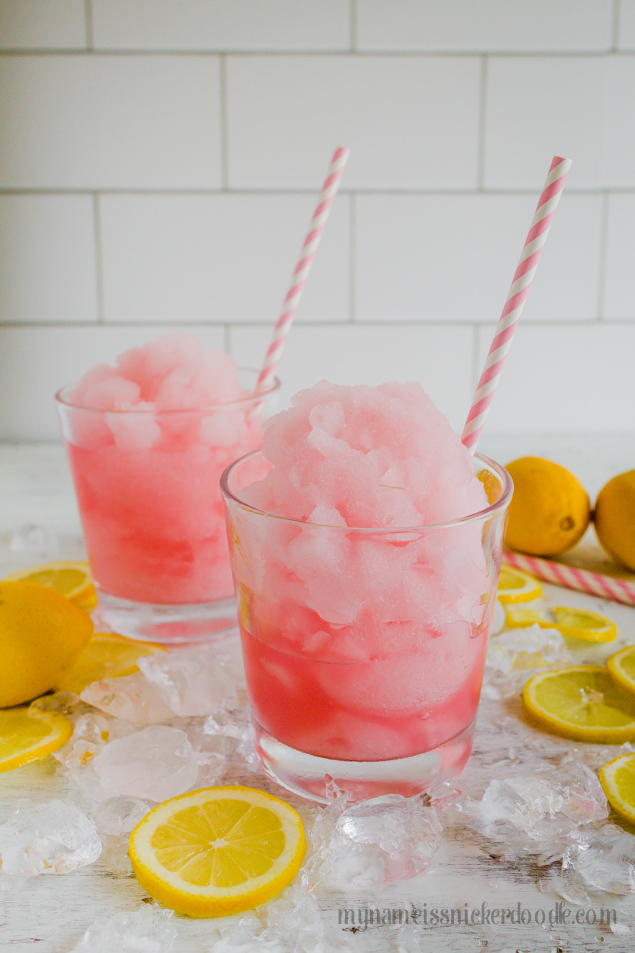 But there is something that I love about these slushes that I keep coming back to!  Whenever the kids hear the sound of our blender they come running into the kitchen looking for their cup.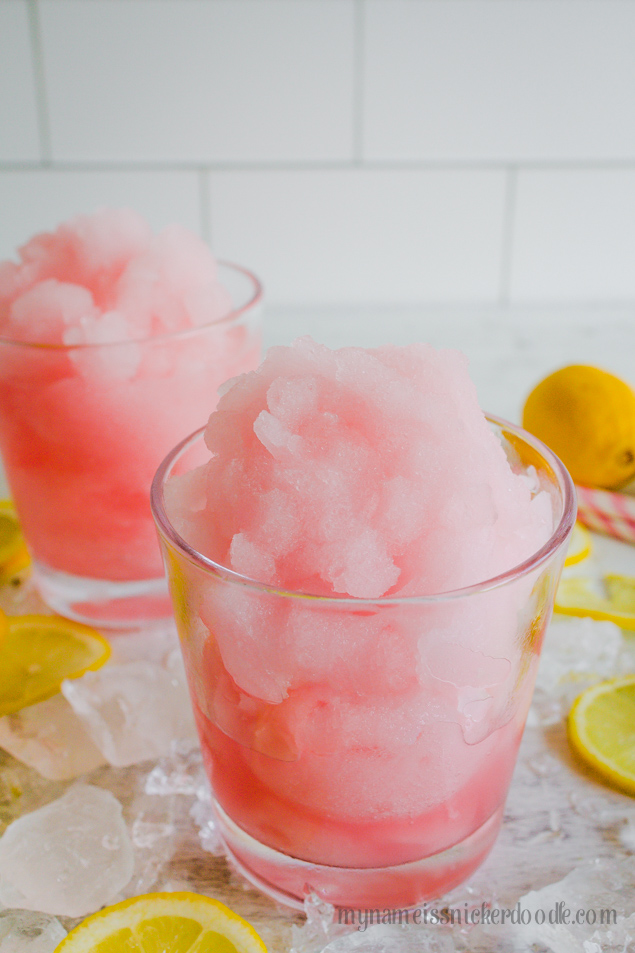 If you don't have a blender you can also use a food processor.  You may need to blend it a bit longer to get the smoother consistency.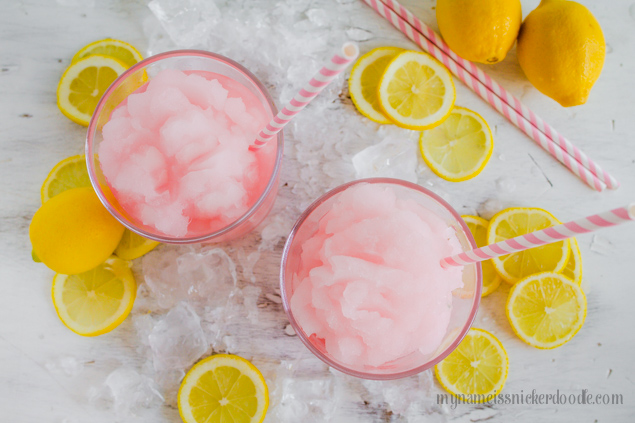 Here's the recipe…
Pink Lemonade Slush
Serves 2
Ingredients
4 Cups Ice
1 Cup Water
4 TBSP Country Time Pink Lemonade Mix
Directions
1.  Blend ice, water and lemonade mix on high speed until smooth.
2.  Divide up into two glasses and serve.