Side dishes usually get a bad rap don't you think?  I mean, we typically put our focus on the main protein and sometimes give a little thought to what we want to serve with it.  Especially when it comes to the vegetable portion of the meal.  My usual go to is broccoli (because my kids love it), but my husband and I get bored of it easily.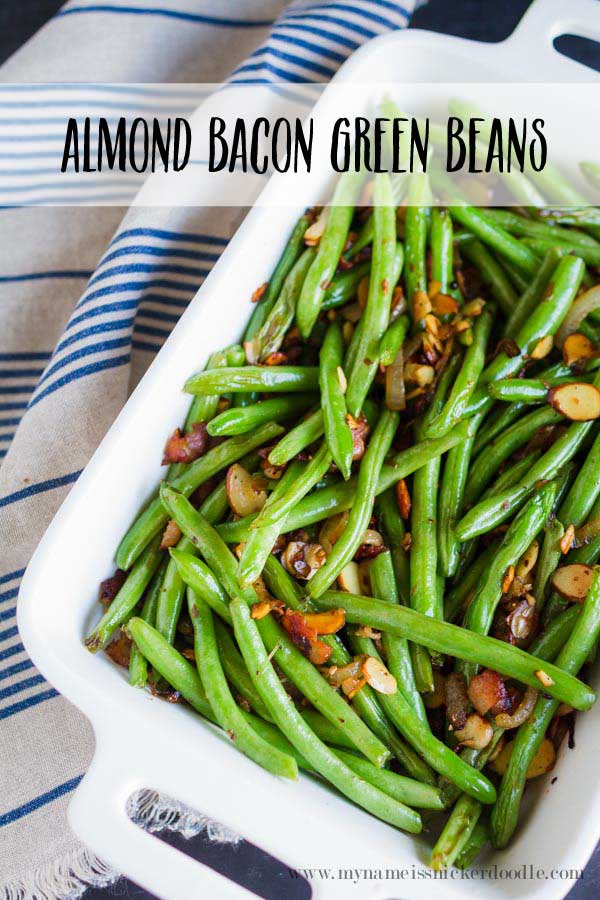 I do try to give my family a balanced meal and have some sort of variety of vegetable and these Almond Bacon Green Beans are a favorite around here.  I mean, there's bacon in it so you really can't go wrong, right?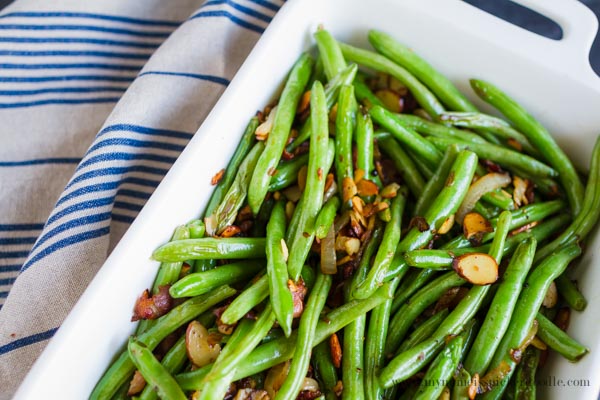 It's a great accompaniment to chicken, beef or pork so that is a win in my book.  I like to serve it with rotisserie chicken and my yummy Cheesy Ranch Potatoes.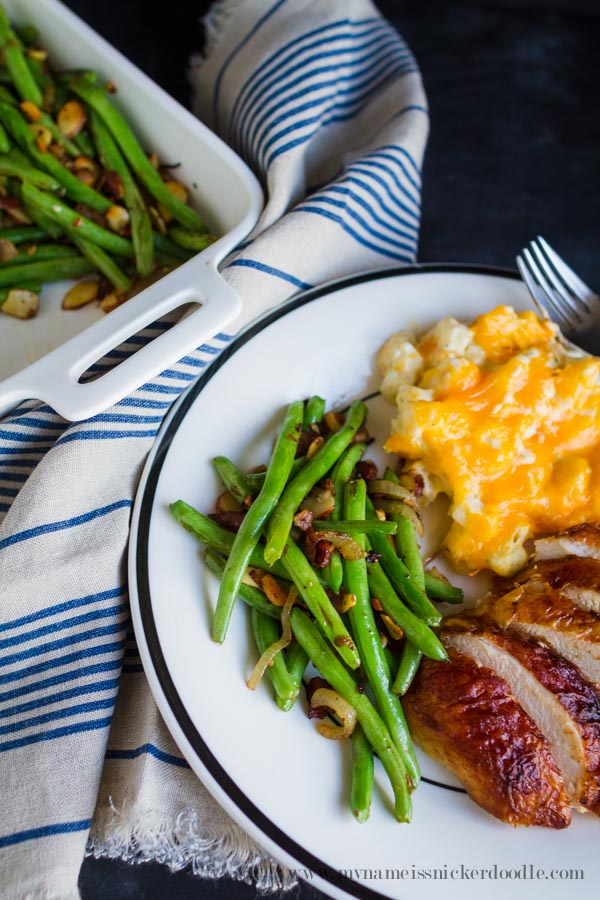 It only takes a few simple ingredients to make this pretty incredible vegetable dish and will add a little surprise to dinner time!
Almond Bacon Green Beans
Serves 6
Ingredients
16 oz Fresh or Frozen French Style Green Beans
1/2 Medium Yellow Onion, Thinly Sliced
8 oz Sliced Almonds
4 Slices of Thick Cut Bacon
Pepper
Olive Oil
Directions
1.  In a large skillet over medium high heat, cook bacon strips until crispy.
2.  Remove bacon to a paper towel lined plate and drain off all but 1 tablespoon of grease.  You can always wipe the pan clean and add in olive oil instead of grease.
3.  Place green beans into the pan over medium high heat and cook for about 3 minutes.
4.  Add in sliced onions and cook for another 5 minutes, stirring occasionally.
5.  Add in almonds and cook for another 2-4 minutes or until almonds are toasted and onions are slightness caramelized.  If your pan is a little dry add in a little more bacon grease or olive oil.
6.  Crumble up bacon and toss into the green beans.
7.  Serve.
Here are some super delicious recipes your family will love for dinner!