I'm super happy to be partnering with Bob's Red Mill and writing this post on their behalf because it involves CAKE!  And not just cake, but Peach Lemon Mini Bunt Cakes!  Can we say hello spring?!  There is something about those flavors that just welcome in warmer weather, beautiful flowers blooming, Easter and Mother's Day.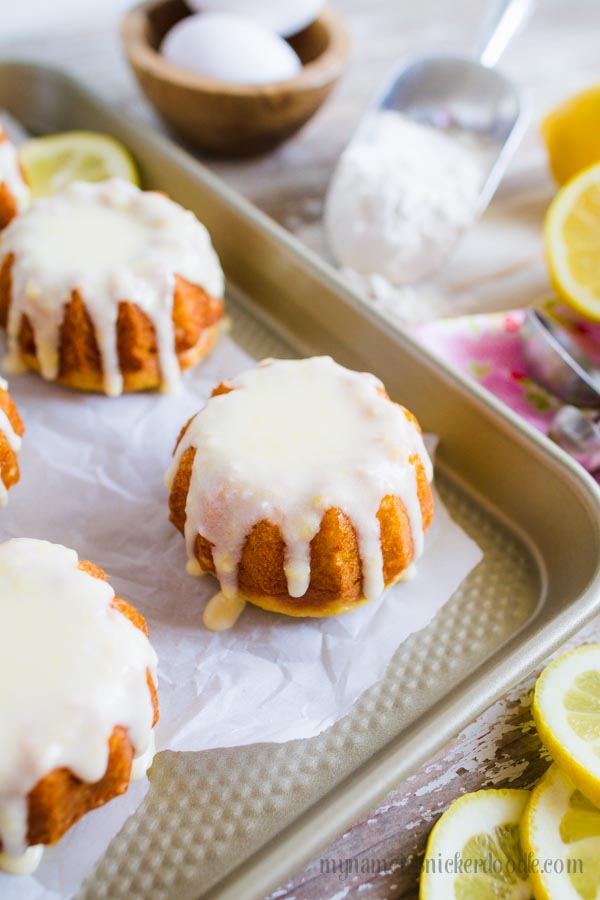 Those holidays always call for a little something extra special for dessert so I'm here to tell you this is the perfect menu choice.  It's not overly sweet and has the perfect balance of sweet and tart.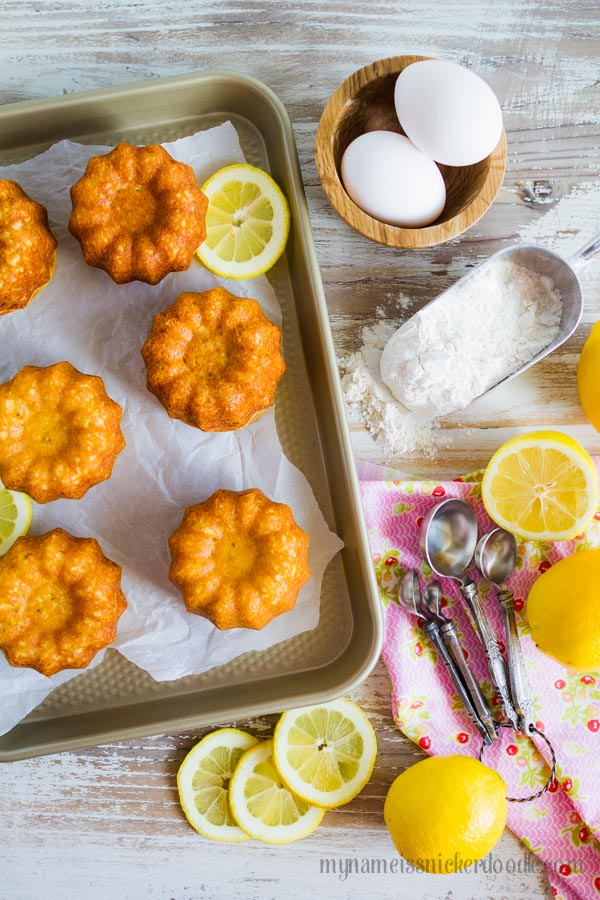 The best part about this recipe is it uses Bob's Red Mill Unbleached White All-Purpose Organic Flour. This flour is freshly milled from Organic hard red wheat and not enriched with any additives.  It also is the same high protein flour used by professional bakers because it produces quality breads and baked goods.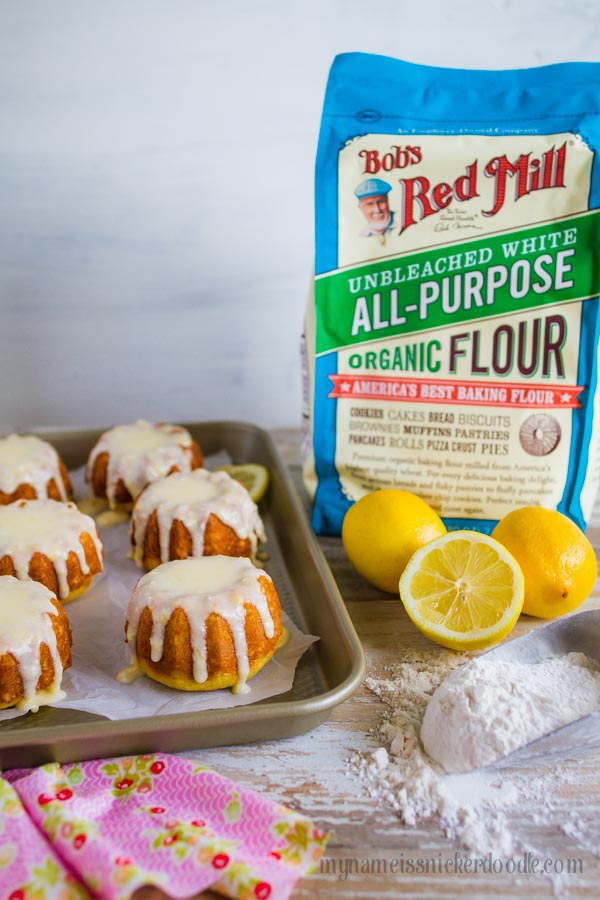 And here is an added bonus…You can use Bob's Gluten Free 1 To 1 Baking Flour.  Say what?!  It's truly formulated for perfect baked goods with a terrific taste and texture.  You can substitute this in your favorite recipes and get wonderful results!
I have so many friends and family that have a gluten tolerance and in the past have felt like they were missing out on baked goodies.  I'm just here to spread the word that you can enjoy all the baked goods you want now!  HA!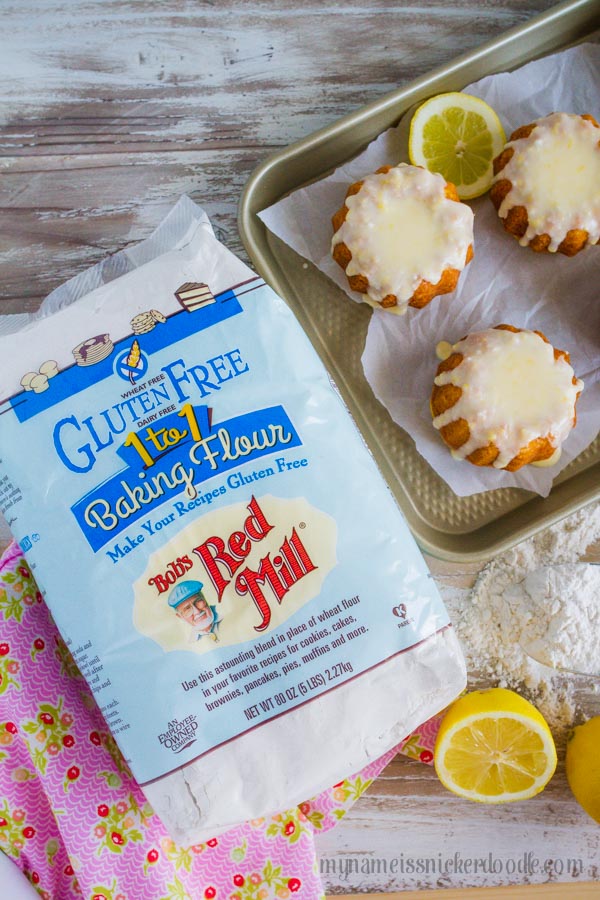 Just imaging your Easter buffet table or a beautiful Mother's Day brunch this spring.  How perfect would these be in addition to your delicious spread?  What's wonderful is that you can use the same recipe with different flours and everyone can enjoy the same little cakes.
My recipe is made with fresh ingredients and can be made in a large muffin or standard cupcake tin if you do not have a mini bunt tin.  Just make sure you adjust your baking time if you make regular cupcakes.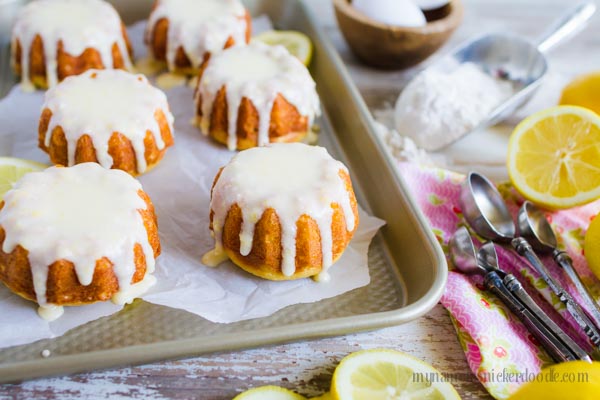 These can be made ahead of time and chilled in the refrigerator until you are ready to serve.  Bust our your prettiest cake stand and make the people in your life feel a little extra special!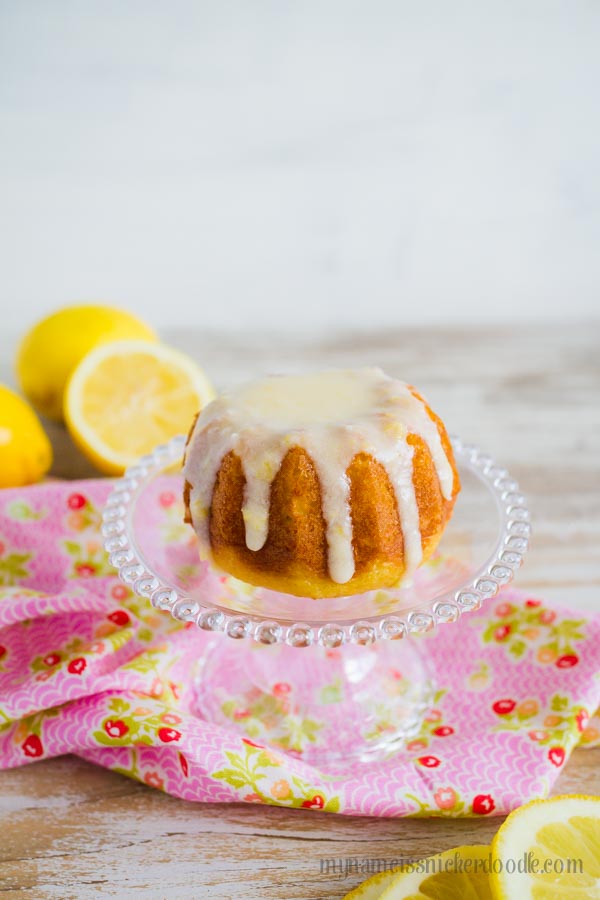 Peach Lemon Mini Bunt Cakes
Ingredients
For Cake
3/4 cup (1 1/2 sticks) Butter, Softened
1 1/2 cups Granulated Sugar
4 Large Eggs
2 tsp Pure Vanilla Extract
Juice From 1 Lemon (about 3-4 TBSP)
1 Cup Peach Nectar
2 1/2 Cups Bob's Red Mill Unbleached All Purpose Organic Flour OR Bob's Red Mill Gluten Free 1 To 1 Baking Flour
2 tsp Baking Powder
1/2 tsp Baking Soda
1/2 tsp Salt
For Glaze
3 Cups  Powdered Sugar
Zest From 1 Lemon
2-3 TBSP Peach Nectar
Directions
For Cake
1.  Preheat oven to 350 degrees and spray bunt pans with cooking spray.
2.  Juice and zest 1 lemon and set zest aside.
3.  In a large stand mixer cream together butter and sugar for 2 minutes.
4.  Slowly add in eggs one at a time and mix well after each one.
5.  Add in vanilla, lemon juice and peach nectar and combine.
6.  Gently stir in flour, baking powder, baking soda and salt.
7.  Fill bunt tins 2/3 full (about 1/4 cup of batter).
8.  Bake for 12-14 minutes.
9.  Cool in pan for 5 minutes then turn out onto a wire rack to cool completely.
10.  In a medium bowl whisk together glaze ingredients until smooth.
11.  Pour a little glaze over the tops of the bunt cakes and serve.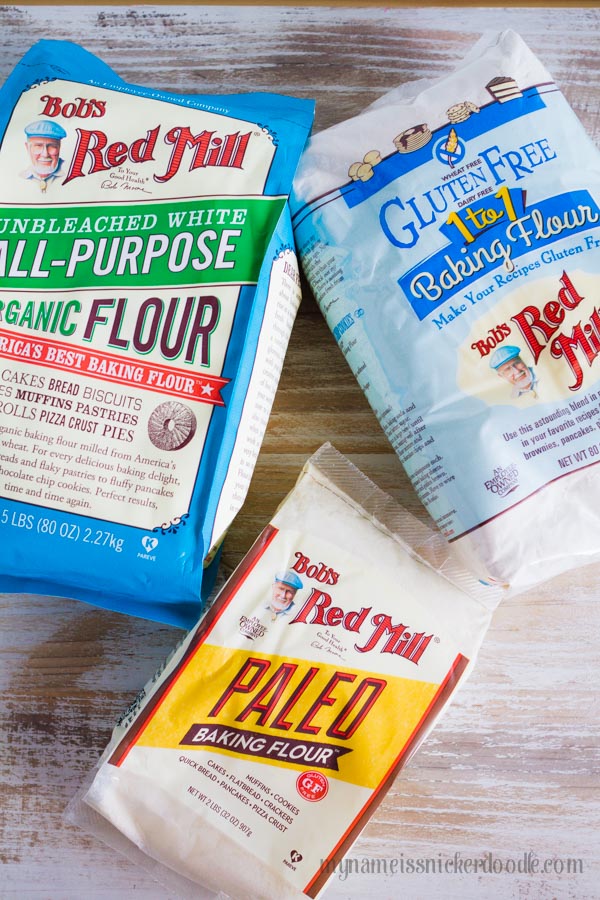 Know anyone who has a Paleo diet? Bob's Paleo Baking Flour just might be for them.  It's a blend of paleo friendly ingredients so it takes all the guess work out of making those paleo cookies, cakes, pizza crusts and bread!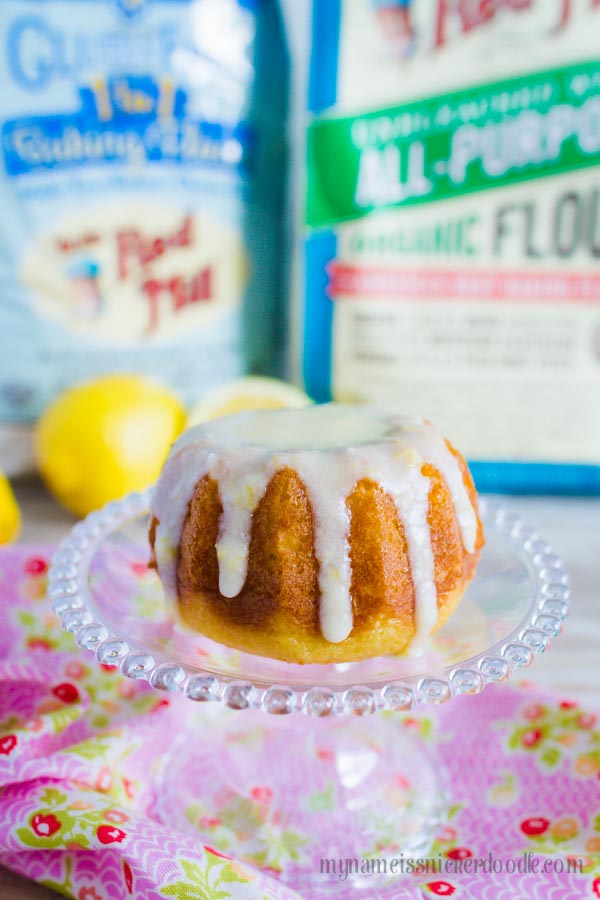 This is a sponsored post written by me on behalf of Bob's Red Mill.