Anyone else find there is a fine line between some dessert recipes and breakfast recipes.  Take cinnamon rolls for example.  They could be categorized as both and I don't mind it one bit!  And sometimes I find myself feeling a bit like a rebel if eat anything with chocolate in it for breakfast.  Just like this Chocolate Orange Bread!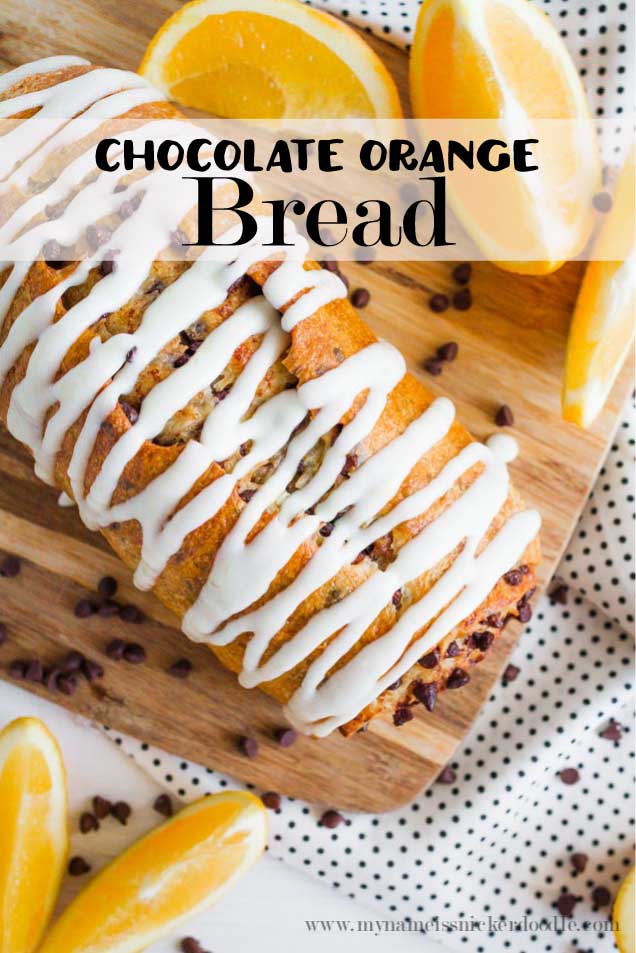 You know I like to share simple recipes and this one looks fancy, but truly is easy to make.  It calls for premade French Bread Dough that you can find with the canned biscuits.  There are only a few more ingredients like chocolate chips, fresh oranges and powdered sugar to make it complete.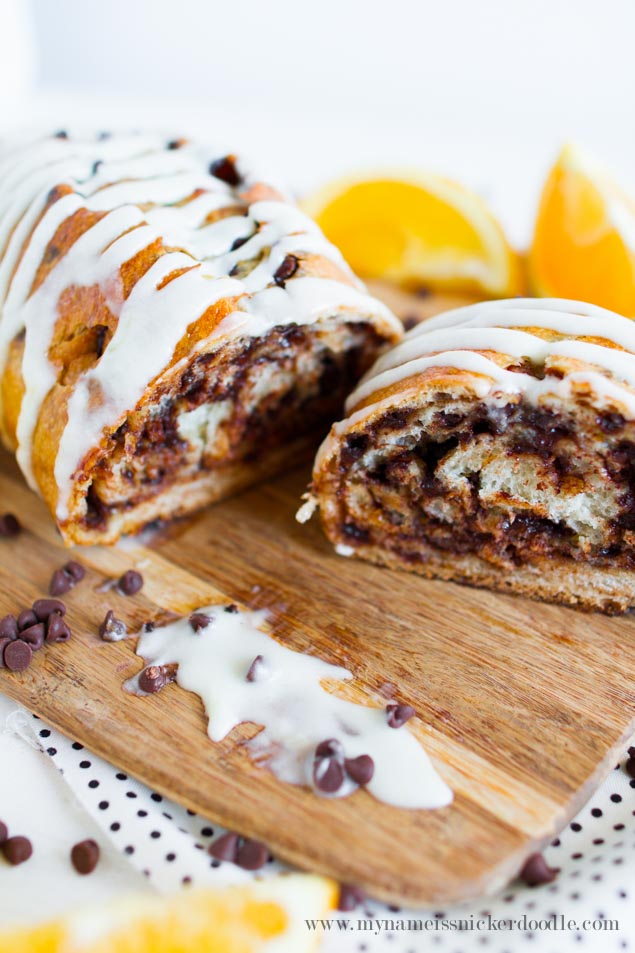 It makes two loaves so you can share one and then keep the other for yourself.  And by yourself, I mean, you're more than welcome to share it with your family, but I won't judge if you literally keep it to yourself and sneak bites of it while you hide in the pantry!  Enjoy and let me know what you think of it in the comments below!