We are having missionaries over for dinner from our church tomorrow night and I asked them what they would like to eat and drink.  They asked for some homemade Mac and Cheese and then eggnog to drink!  Such an easy request!
I have a secret to share.  I do not like to drink eggnog.  Like, at all.  Maybe it's because I can't get past that my mind think it's going to be milk when I drink it.  I don't know, but it's my husbands all time favorite drink.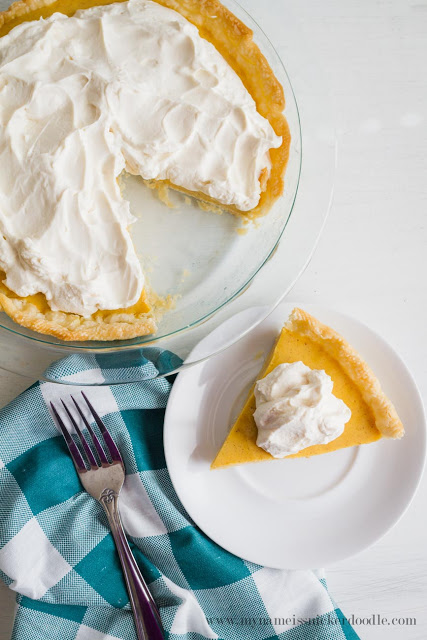 I really do love the idea of a festive drink for the holidays.  It's been a tradition for my husband's family for years as I'm sure it is for most of you.  And if you know me, I love traditions.  Especially those around Christmas time.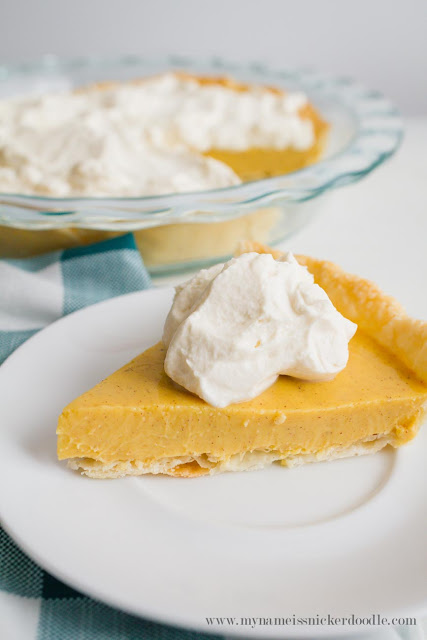 When I was thinking about making a new dessert this year, my mind was drawn to eggnog and how I could incorporate it into something.  My mind immediately went to pie and I'm sure glad it did!  This pie is pretty fantastic.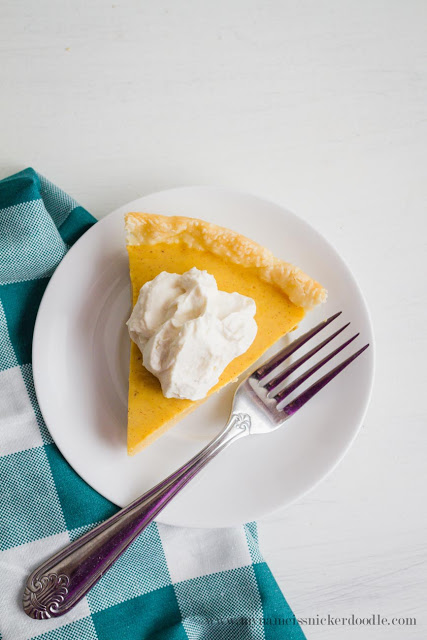 It's really easy to make.  Other than the crust, it's no bake and comes together in minutes.  I like to use pre-made crusts and bake them myself.  Feel free to use your favorite recipe or this might even be good with a graham cracker crust!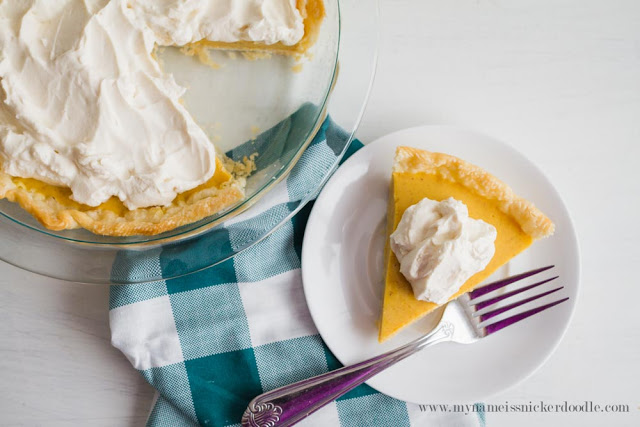 The filling is super creamy and only has a few ingredients that you can keep on hand all month long!  It's also one of the recipes that you can make a day or two ahead and it's just as yummy!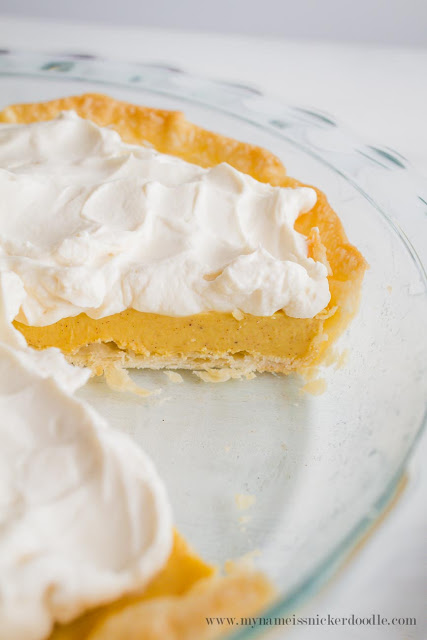 Holiday Eggnog Pie
Printable Version
Serves 8
Ingredients
1 Premade Crust
1 5oz. Vanilla Instant Pudding
2 1/2 Cups Eggnog
1/2 tsp Cinnamon
1/4 tsp Cloves
1/4 tsp Nutmeg
1 1/2 Cups Whipping Cream
1/2 tsp Vanilla
1/4 Cup Granulated Sugar
Directions
1.  Bake crust according to package or recipe directions.  Let it cool completely before filling.
2.  Whip together whipping cream, vanilla and sugar on high speed until firm peeks form.  Set aside.
3.  In a medium bowl whip together pudding, eggnog, cinnamon, cloves and nutmeg for two minutes on medium speed.
4.  Immediately pour into crust and gently spread out evenly.
5.  Top with whipped cream and cover completely.
6.  Lightly cover with plastic wrap and let it chill in the refrigerator for 4 hours before serving.