It's a little crazy to think that Christmas is just days away!  I've been really busy in the kitchen baking dozens of cookies for my son's elementary school class party and for my husband's work party.  Typically I don't leave neighbor and friend treat baking to the last minute, but this year will just have to be different.  I've only got just a few days to sneak it in!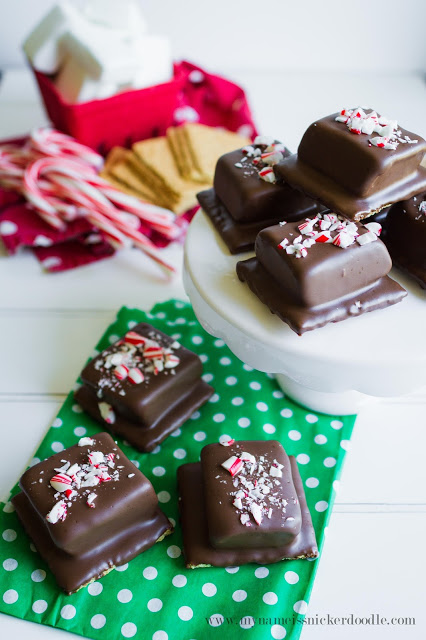 Every year I love to make a new treat to take around to our neighbors and friends.  In the past I've made Orange Honey Butter, Salsa, and Fudge.  I always make sure that it's easy to make and a little different than your Christmas cookies.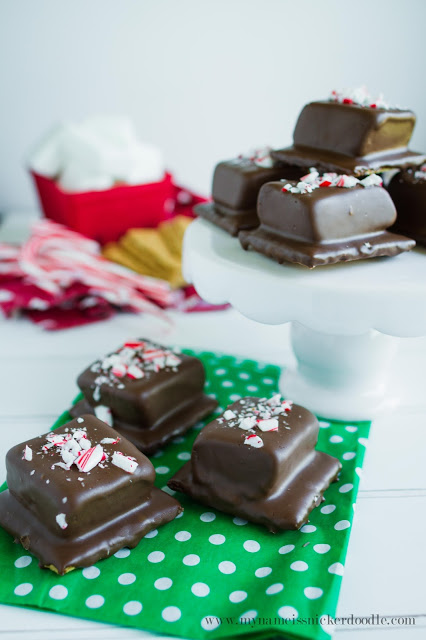 I have to admit these Peppermint S'mores I'm about to share with you aren't an original idea of mine.  A few years back I bought something similar from World Market, but I haven't been able to find them since.  I didn't let that hold me back, though!  These have officially become my favorite holiday treat and I'm super happy that they came together so well.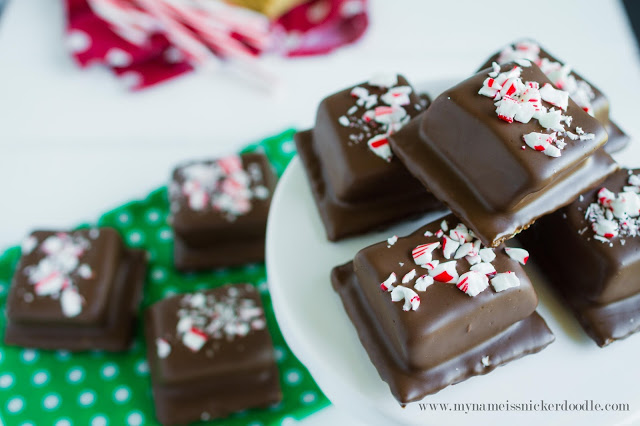 Here is the video I made to show you how I make these and I hope you check it out!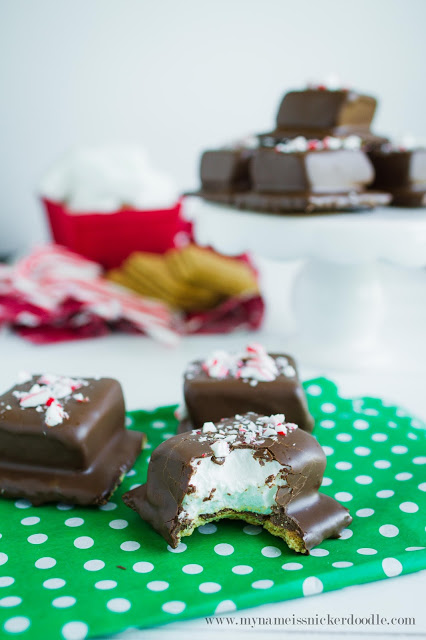 Peppermint S'mores
15 graham cracker squares
15 square marshmallows*
1/2 cup semi sweet chocolate chips
1 10oz bag Ande's Baking Chips
1/2 cup crushed candy cane
1.  Line a large baking sheet with parchment paper and place a cooling rack on top.
2.  Place graham crackers onto the the cooling rack in a single layer.
3.  In a medium bowl melt 1/2 cup chocolate chips in the microwave for 40 seconds, stirring after each 10 seconds until completely melted.
4.  Dip one flat end of the marshmallow into the chocolate, gently shake off excess and place onto the center of 1 graham cracker square.
5.  Repeat with remaining marshmallows and crackers.
6.  Allow the chocolate to set up for 5 minutes.
7.  In a medium bowl melt the mint baking chips in the microwave for 40
seconds, stirring after each 10 seconds until completely melted.
8.  Dip the tops and sides into the melted mint chips.  You made need to take a spoon and pour some of the chocolate onto some spots.  Just make sure the top is completely covered.
9.  Gently shake off excess and place back onto the wire cooling rack.  More chocolate may drip down.
10.  Sprinkle each top with crushed candy cane before the chocolate sets.
11.  Let them set up for 20-30 minutes before serving or packaging up.
*If you can't find the square marshmallows you can substitute them for
the regular large ones.  Just place it on it's side because it will be
too tall standing up.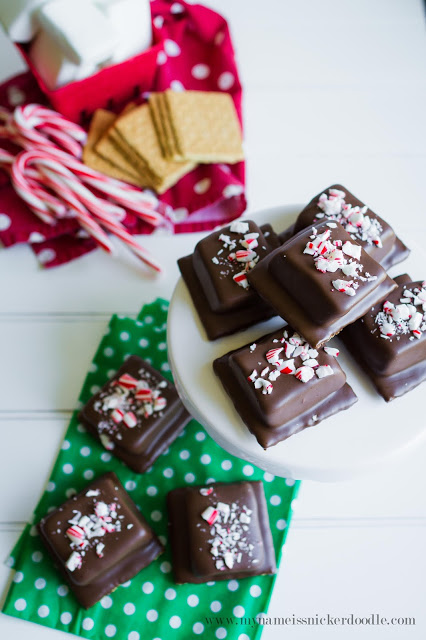 These were originally featured over at Lolly Jane!