Sometimes I run out of chocolate chips.  Let's just say that I have an internal meltdown and try not to let it bother me.  I buy a lot of chocolate chips.
I like to have them on hand just in case I feel the urge to bake some seriously fantastic chocolate chip cookies.  They are a favorite around here for 4 out of 5 family members.  The lone treat eater is more of a brownie guy.  They are also nice to have around when I feel like there is someone who needs a cookie pick me up.
My second favorite cookie to make are the best ever Snickerdoodles.  Duh.  Then there is the issue of running out of cream of tartar!  Why do they make that little bottle so little?
I always have peanut butter on hand.  When we were first married, my husband let me know it was a must in the pantry and I've never let him down!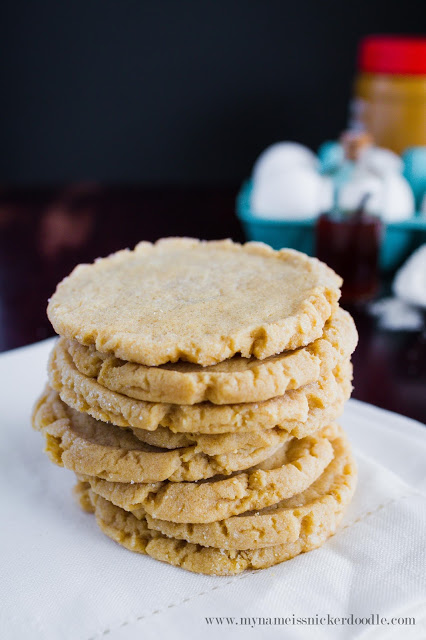 However, the peanut butter is coveted in my house by all my boys (big and little) so I rarely make these peanut butter cookies.  When I do, they sure go fast, though!  They are super moist, creamy and divine!  They keep really well for a few days afterwards which is hard to say about homemade cookies.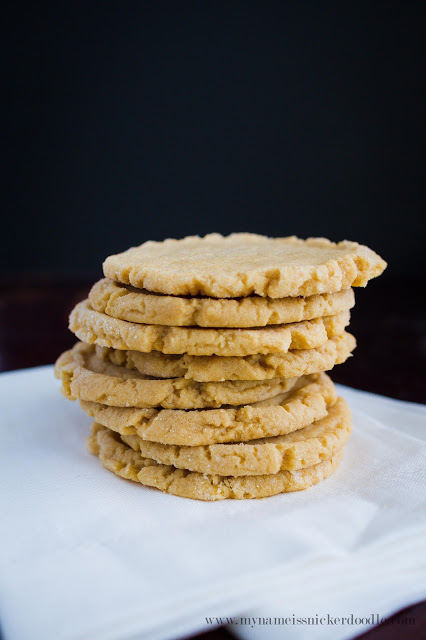 Peanut Butter Cookies
Printable Version
Makes 30 Cookies
Ingredients
1 cup butter, softened
1 1/3 cup sugar
1 cup brown sugar
1 cup peanut butter
2 eggs
1 tsp vanilla
1 tsp baking soda
1 tsp salt
4 cups flour
Directions
1.  Preheat
oven to 350º.
2.  In a large bowl cream together butter, 1 cup granulated sugar, brown sugar and peanut butter.
3.  Add
in eggs and vanilla and beat well.
4.  Stir in
baking soda, salt and flour and combine until just incorporated.
5.  Roll
dough into 1 1/2 inch balls. *I use a 1 1/2 inch cookie scoop to make
sure all cookies are the same size.
6.  Roll each dough ball in remaining 1/3 cup sugar and place onto a cookie sheet.  12 per cookie sheet evenly spaced out.
7.  Use a flat bottom glass and press cookies flat, about twice their original size.  If the cup sticks to the cookies, dip the bottom of it in more sugar.
8.  Bake for 7-9 minutes. You only want a hint of golden brown on top.
9.  Repeat with
remaining cookies.
10.  Store in an airtight container.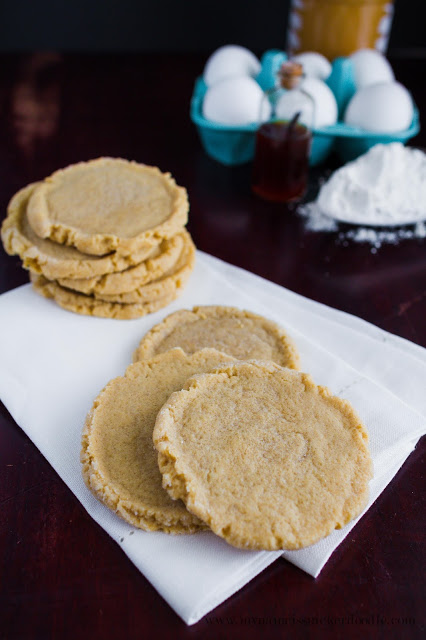 This recipe is linked up at – The Creative Exchange,