Graveyard Pudding Cookie Cups have become such a classic Halloween dessert.  These individual cups would be a great after school treat or holiday party.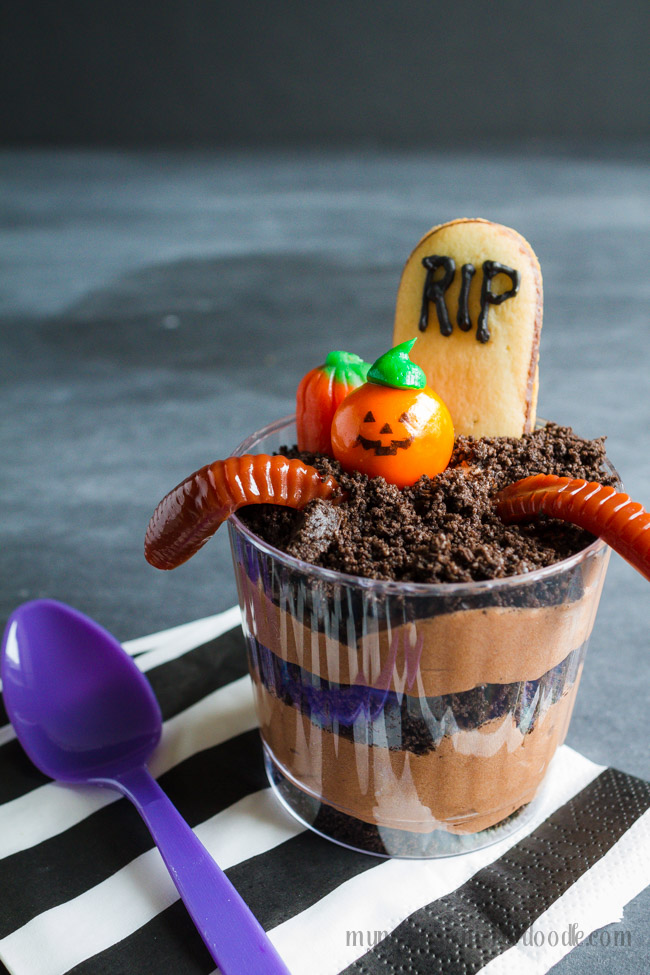 Graveyard Pudding Cookie Cups
One of my first Halloween memories as a class party.  This was when schools allowed homemade treats and peanut allergies were far and few between.
My friends mother made a graveyard cake with little cookie tombstones and candy corn pumpkins.  She also piped on Cool Whip ghosts with chocolate chip eyes.
All of my classmates and I oohed and awed over her creation.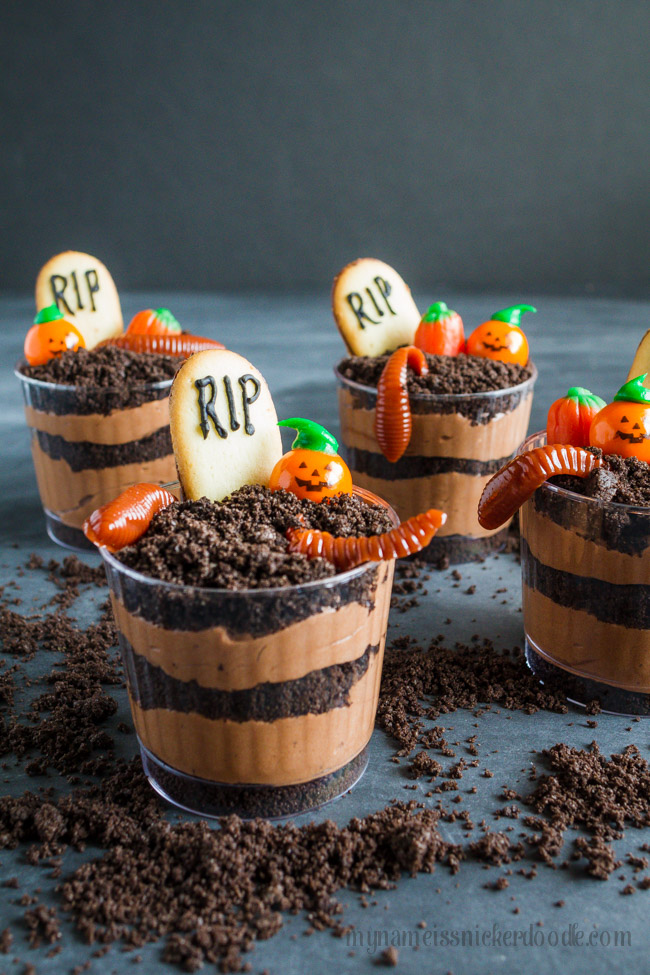 These Graveyard Pudding Cookie Cups are made in honor of old school class parties!  I've even included gross gummy worms.
Find all the details over at Fun365.
Here's another easy Halloween treat you can find here on my site.  Halloween Marshmallow Pops!