Caramel Apple Nacho Bar is as delicious as caramel apples, but without all the hassle!
Caramel apples are probably the signature treat for the fall!  Have you ever made them before?  They are a pain in the neck to make if you don't do it right.  They sure are gorgeous to look at and even more fun to eat.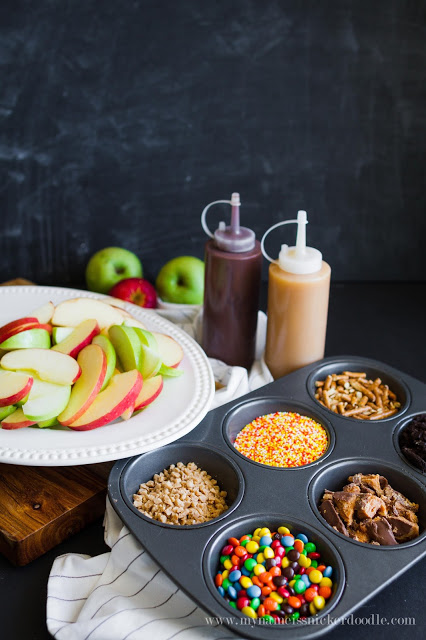 If you follow me on Instagram (which I hope you do!) then you'll be extra excited for this post.  I am in charge of my church's women's group for monthly activities like the one I helped with back here.  Once a year we get together for something called Super Saturday.  Our committee decides on fun and easy crafts for our church sister's to sign up for and we'll typically have a lunch and some dessert.  Last year I did a fun Italian Soda bar and everyone seemed to enjoy it.  See how I did the apple bar here.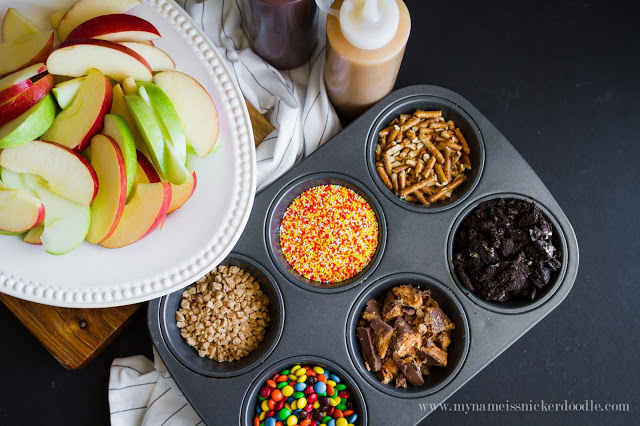 This year I wanted to do a caramel apple bar and have everyone make their own caramel apples.  Awesome, right?  Well, I was having a hard time thinking of how to keep the caramel warm enough to dip, yet cool enough to where it would set up fast.  Then I had the thought to just make 60 apples myself the night before and have this cool display for everyone to enjoy!  I'm crazy, I know.  It's a great thing I have people in my life who keep me grounded and quickly put a stop to my madness.   I already had so much on my plate!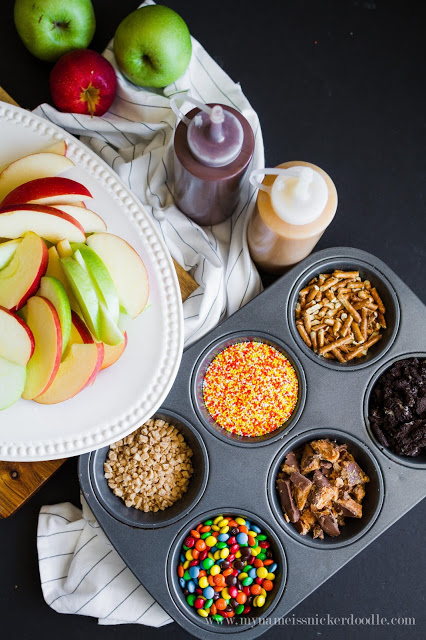 In the same day, three different people suggested I just do caramel apple nachos which was a fantastic idea.  I wanted to personalize it so I quickly turned it into a caramel apple nacho bar where everyone could just make their own and have it tastes just as great as a standard caramel apple.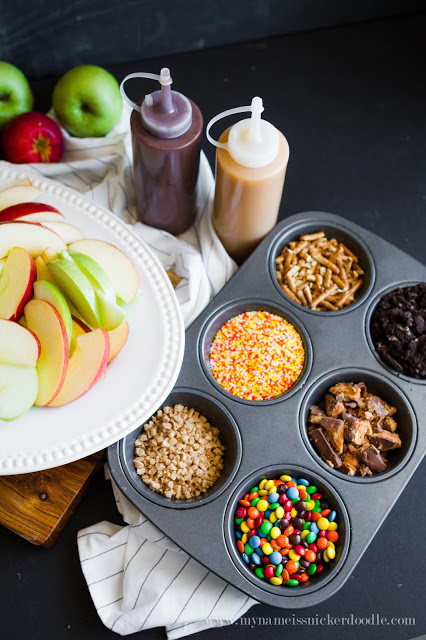 I've gotten so many questions about exactly what I did to pull it off so I wanted to share it here in hopes that you try it out and let me know how it turned out for you!  I used the ingredients in these pictures as an after school snack for my kids.  They loved it and thought it was really cool they got to make their own.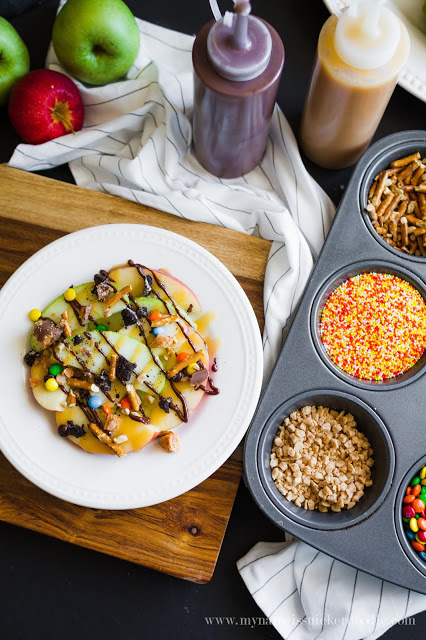 It would definitely work for any Halloween party, fall festival, but how fun would it be for little kids at Thanksgiving time to keep them busy when everyone else is taking post-dinner naps?!  Customize your toppings to what you like.   I included crushed potato chips for my women's group…gotta love that salty sweet combo!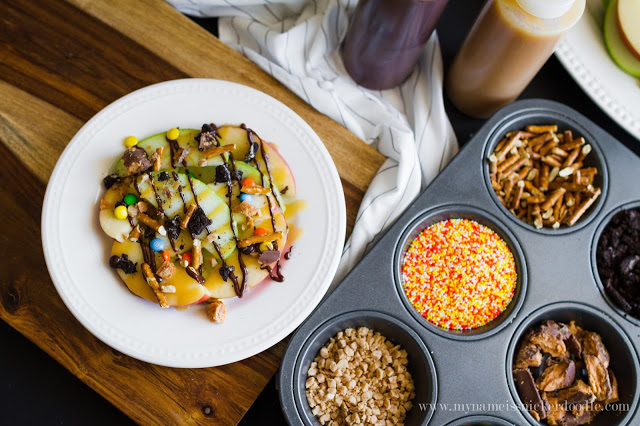 Caramel Apple Nacho Bar
Caramel Apple Nacho Bar
Author:
Prep time:
Cook time:
Total time:
Caramel Apple Nacho Bar is as delicious as caramel apples, but without all the hassle!
Ingredients
5 Granny Smith apples (or mix it up with your favorite red apples)
1 large lemon
Caramel Sauce Recipe (link in the post)
2 cups semi-sweet chocolate chips
1/4 cup vegetable oil
10 Oreo cookies, crushed
1 cup toffee bits
1 cup sprinkles
1 cup pretzel sticks, crushed
2 candy bars, crushed (I used Butterfingers)
1 cup mini M&M's
Instructions
Fill a large bowl with cold water.
Slice lemon in half and squeeze the whole lemon into it. This will help the apples not turn brown so quickly.
Wash and core apples.
Slice apples into thin wedges and place immediately into lemon water.
Make caramel (or butterscotch sauce) according to directions.
In a medium microwave proof bowl, melt together chocolate chips and oil for about 1 minute, stirring after each 10 seconds until completely melted.
Pour caramel sauce and chocolate sauce into two separate *squeeze bottles.
Place toppings into individual bowls or a large muffin tin as pictured above.
Remove apple slices from water and lightly pat dry. Place onto a platter or bowl.
Let everyone serve themselves!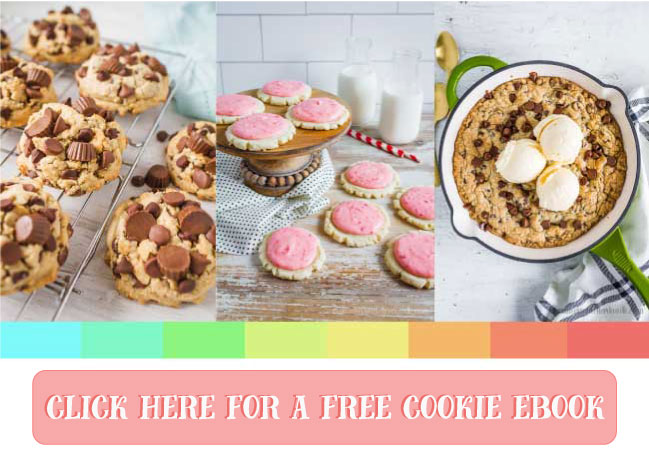 *I purchased my squeeze bottles at Walmart.  They are the same I use for my Sno Cone Syrups.