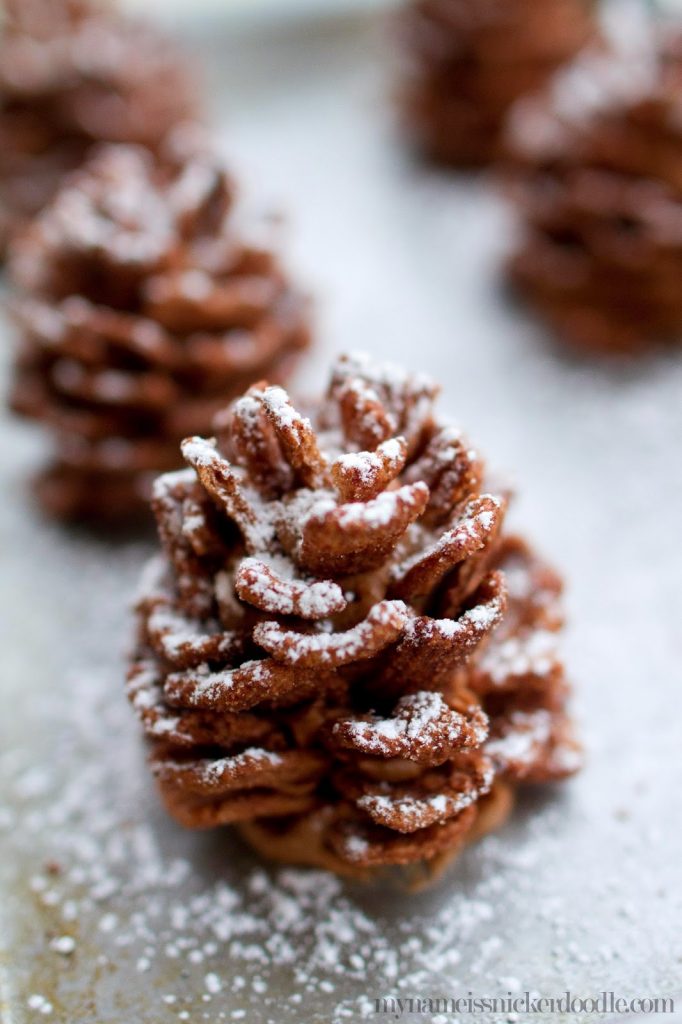 There are projects, recipes and DIY's I see on blogs and Pinterest that I think are super fun or utterly delicious! I'll pin them for later in hopes that I can get to trying them out one day. I'm sure you do the same thing. I mean, that's what Pinterest if for, right?
When I saw these Chocolate Pinecones from Handmade Charlotte, I immediately wrote down what I needed and headed right to the store. This is one of those recipes (and also kind of feels like a craft!) that you don't need to change a thing. They worked out perfectly! I did, however, use Chocolate Cinnamon Toast Crunch cereal. I recommend using that if you can find it.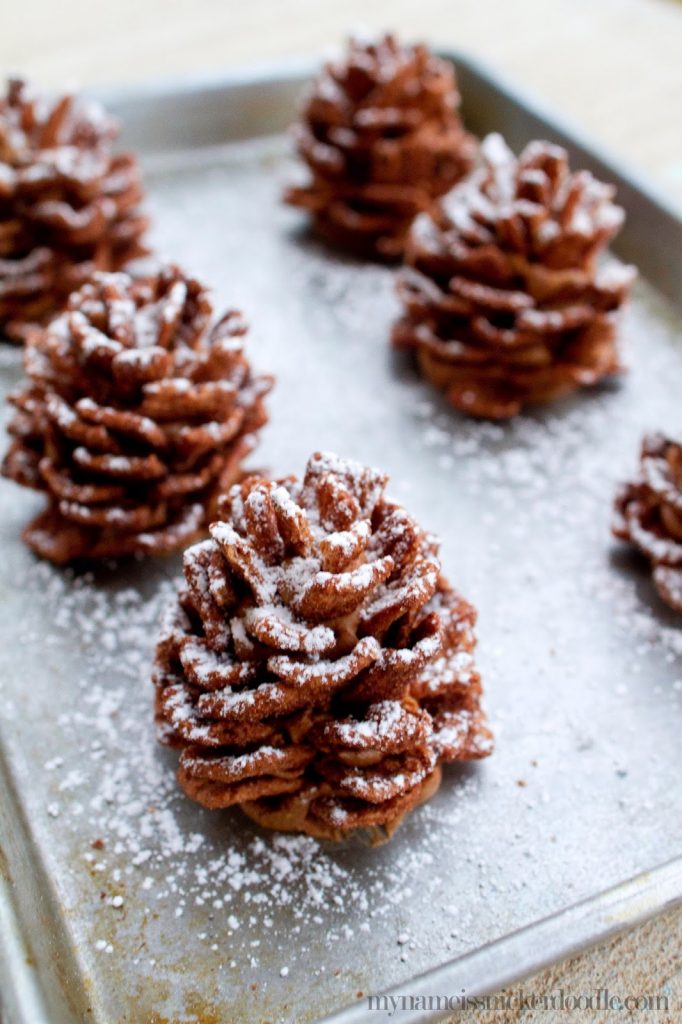 They didn't take very long and ended up being the cutest things EVER! We are definitely add them to our holiday traditions from now on.
I'm probably the last person on the planet who just discovered Rachel's site, but I'm a super fan now!
Speaking of Pinterest, I'd absolutely love it if you'd follow my boards!