Last month I felt the need to make a Christmas planner. A few years ago a friend share hers and I thought it was a brilliant idea! I pulled together a few supplies and created the cutest little planner. It's where I pretend I'm super organized and have my December calendar filled out along with lists of gifts to buy, traditions written down and holiday recipes printed off. I'll have to share it with you sometime soon.
Back to that calendar…it's full. Like, with plenty of activities throughout the month. And there are few parties planned which I'm super excited about. We are hoping to host a Christmas sing along at our house and I'm going to have everyone bring a festive appetizer and dessert to share.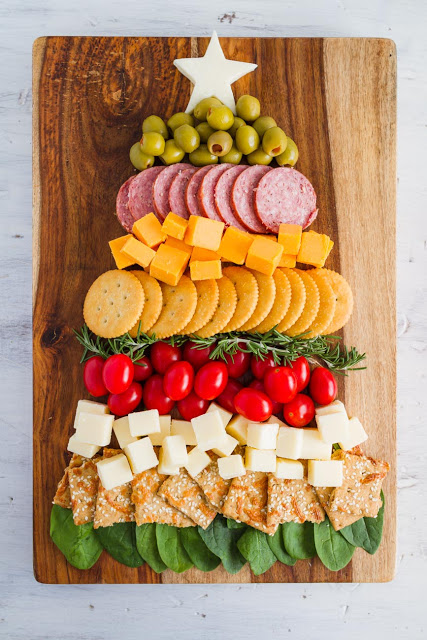 I'm planning on making this Christmas Tree Cheese and Cracker Tree. Isn't it darling? Can food be darling? If so, this is! It is definitely not your typical cheese and cracker tray There is something about a cheese and cracker tray that I cannot resist. Maybe it's all the different colors and textures, but I can't get enough.
You can check out all the details over at Oriental Trading Company.
What's the holiday food you simply can't resist? Leave me a comment below.