I have a new philosophy in life.
If you can make it yourself (especially for less) then do it.
Last year as I was making my son's 3rd birthday cake I ended up with some left over royal icing. It dawned on me to make my own googley candy eyes. They turned out fabulous! The kicker? I had just bought some for $3.99 for 30. 30 EYES!!! I had just made over a hundred for pennies. I ended up returning those 30 million dollar eyes.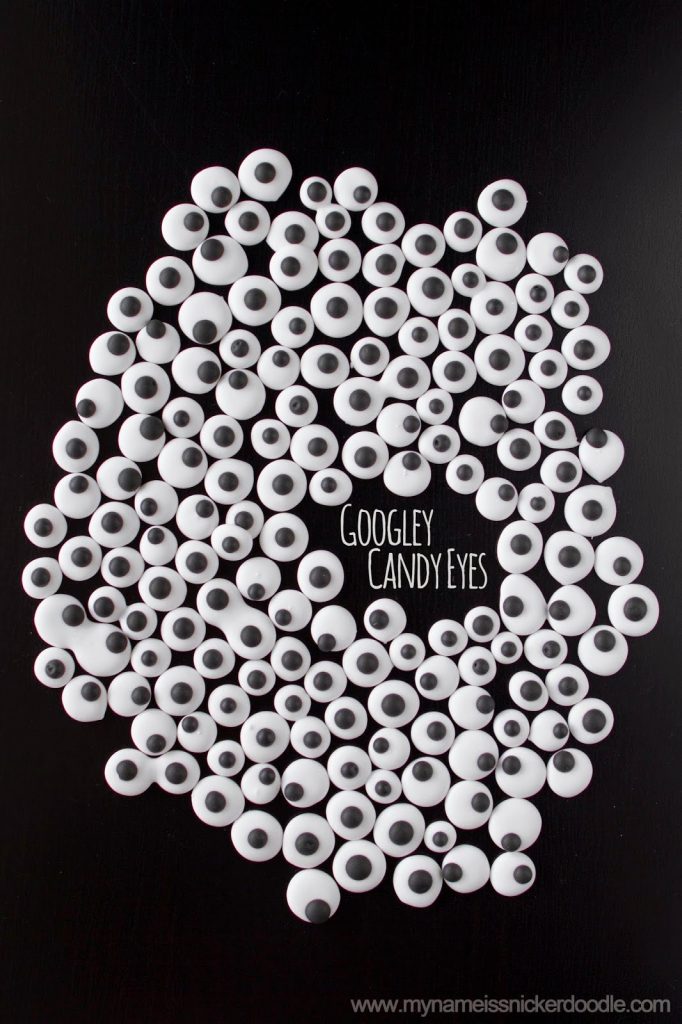 This year I decided to make it an annual thing because having 3 little
boys in the house, we put them on everything. I invited my amazing
friend, Amanda, over because these types of things are way more fun with friends!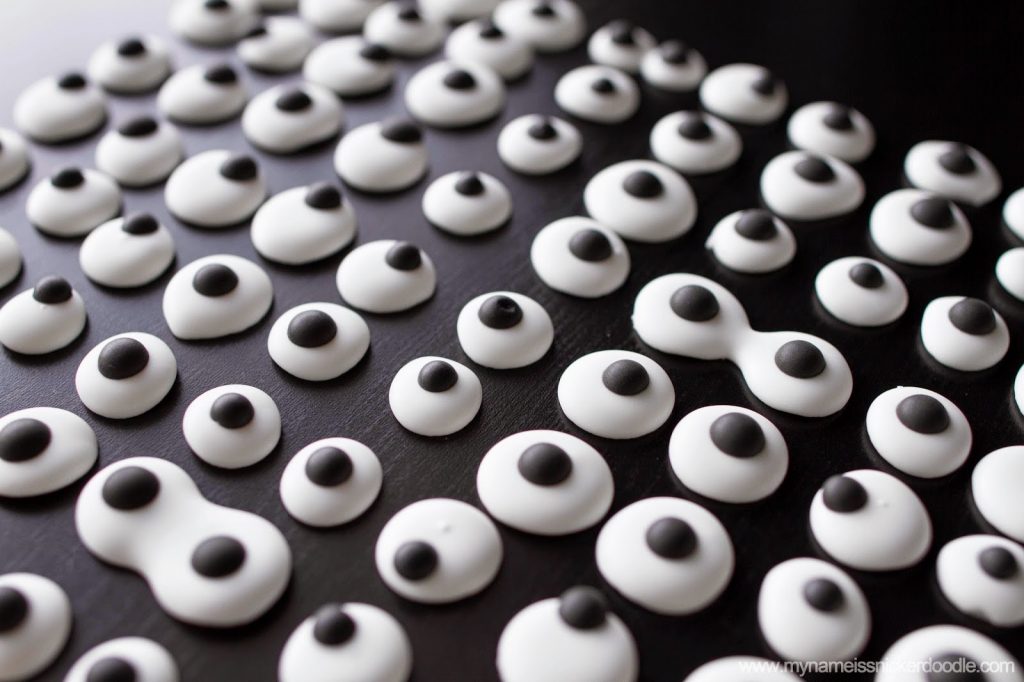 This takes no time at all and is SUPER simple.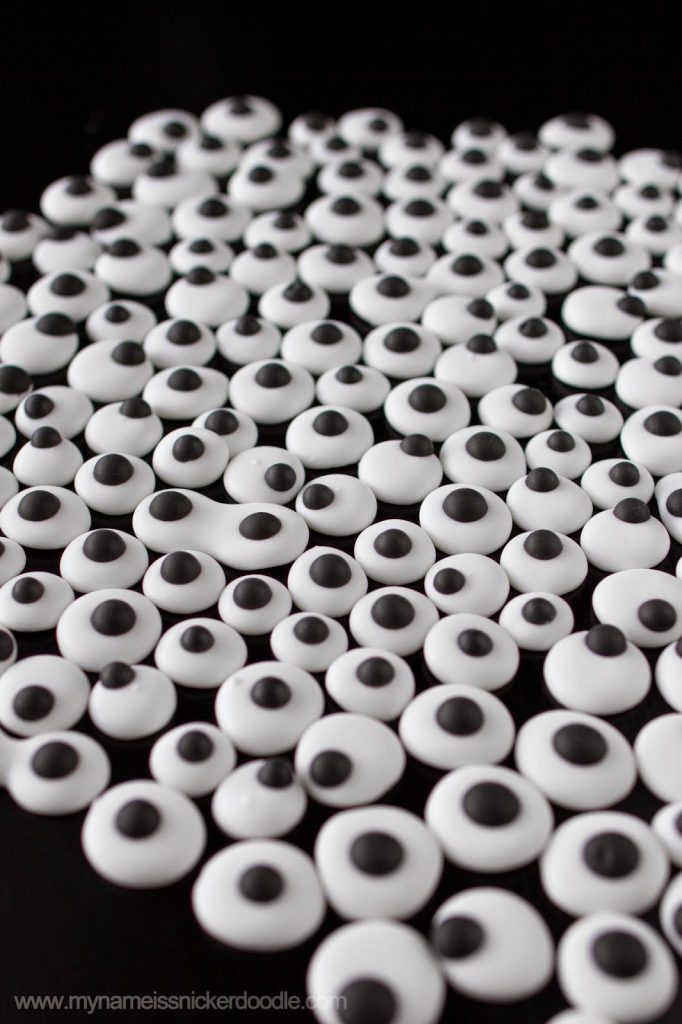 I mean, look at how fun these are!!! And with Halloween coming up, the possibilities are endless!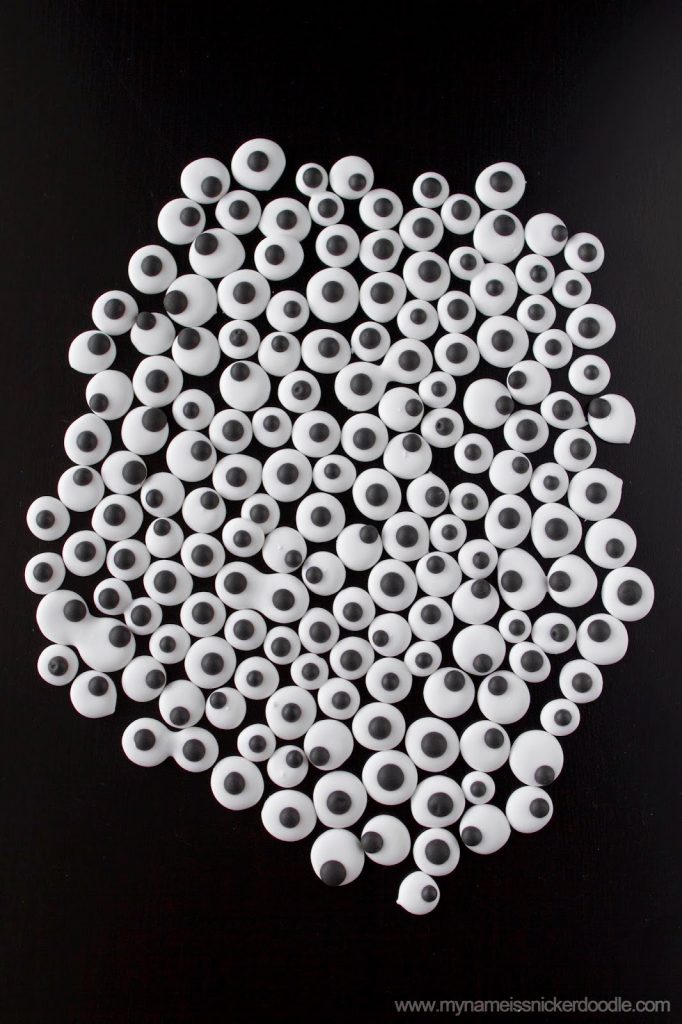 So here's the scoop…
Googley Candy Eyes
Ingredients
4 cups powdered sugar
5 TBSP meringue powder
1/2 cup cold water
Tools
black gel food coloring
2-3 cookie sheets
parchment paper
2 pastry bags fit with a #3 tip OR a freezer bag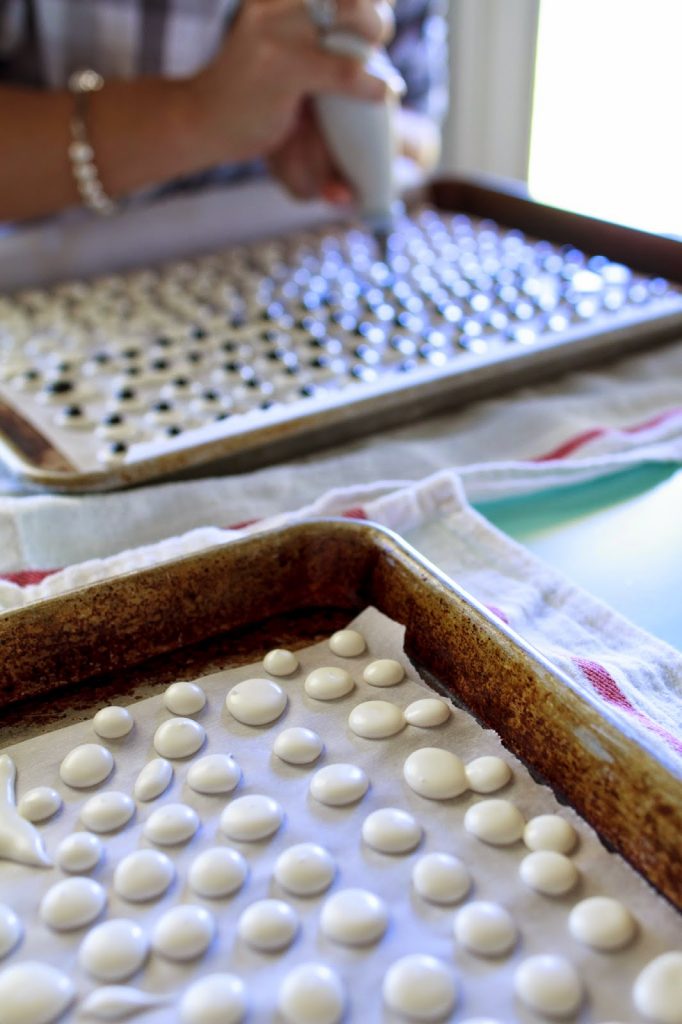 1. Line each cookie sheet with parchment paper. This will ensure your eyes come off when they completely dry.
2. In a large mixing bowl, beat together powdered sugar, meringue powder and 1/2 cup of water. I use my Kitchen Aid for this. Beat for about 3-5 minutes. It's at this point you can adjust more water or a little more powdered sugar. You want the icing to be smooth and when you lift up your whisk and it drizzles back into the bowl, it should disappear after about 10 seconds.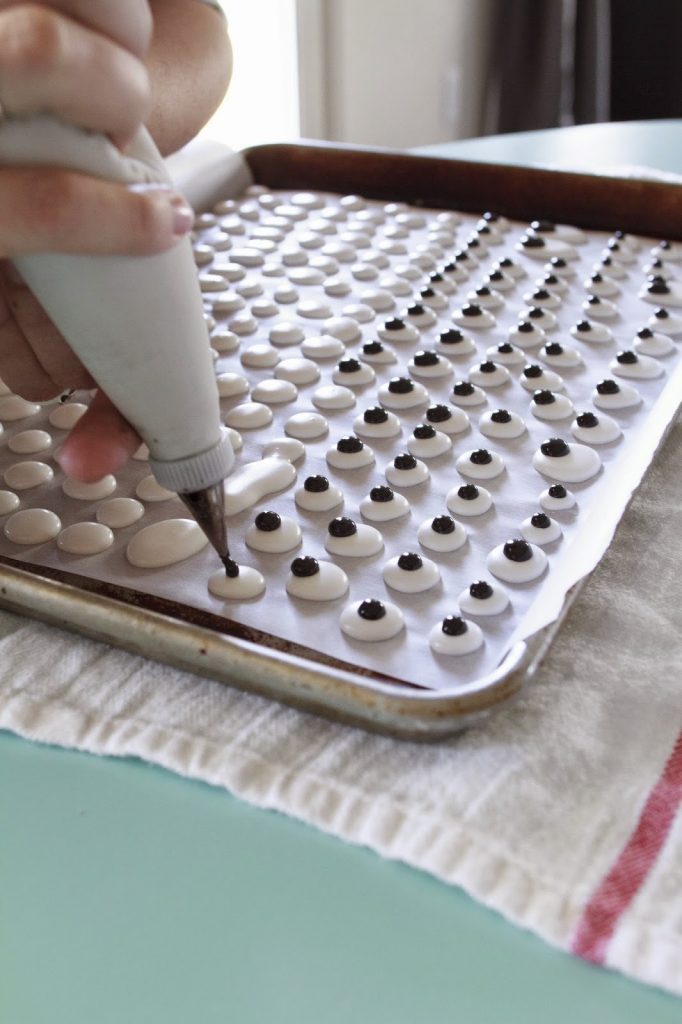 3. Take about 1 1/2 cups of the frosting out and place in a medium bowl. Add in about 5-10 drops of black food coloring and mix until desired color.
4. Fill one pastry bag with white icing and the other with black icing. I like to place mine in large cups until I'm ready to use them.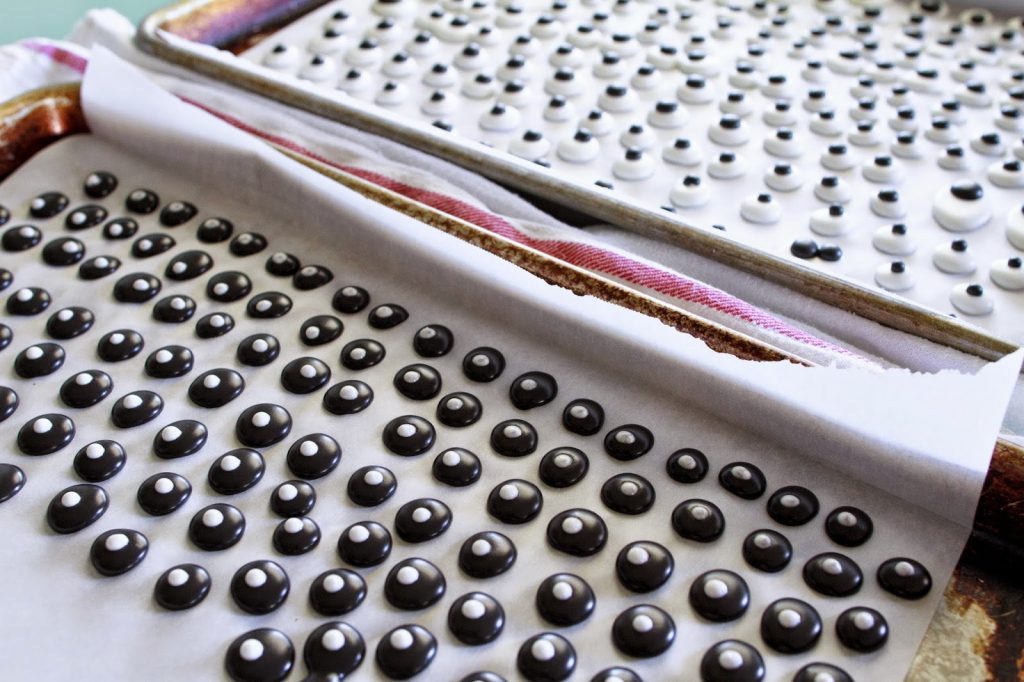 (I switched things up a bit and did white on black eyeballs. SO FUN!)
5. With the white icing, just make small, medium or large dots depending on what you need. It's also fun to put a few touching each other.
6. By the time you use all of your white, the first ones will be dry enough for you to start to put on your "pupil". Just put the tiniest dot onto each 'eyeball'. Place some in the center and then offset some for variation. They are supposed to be googley afterall!
7. Let them dry over night. I usually don't touch them for a good 24 hours. When completely dry they will just slide off the parchment paper. I store them in an airtight container and keep them in my spice cabinet for easy access. They last for up to a year.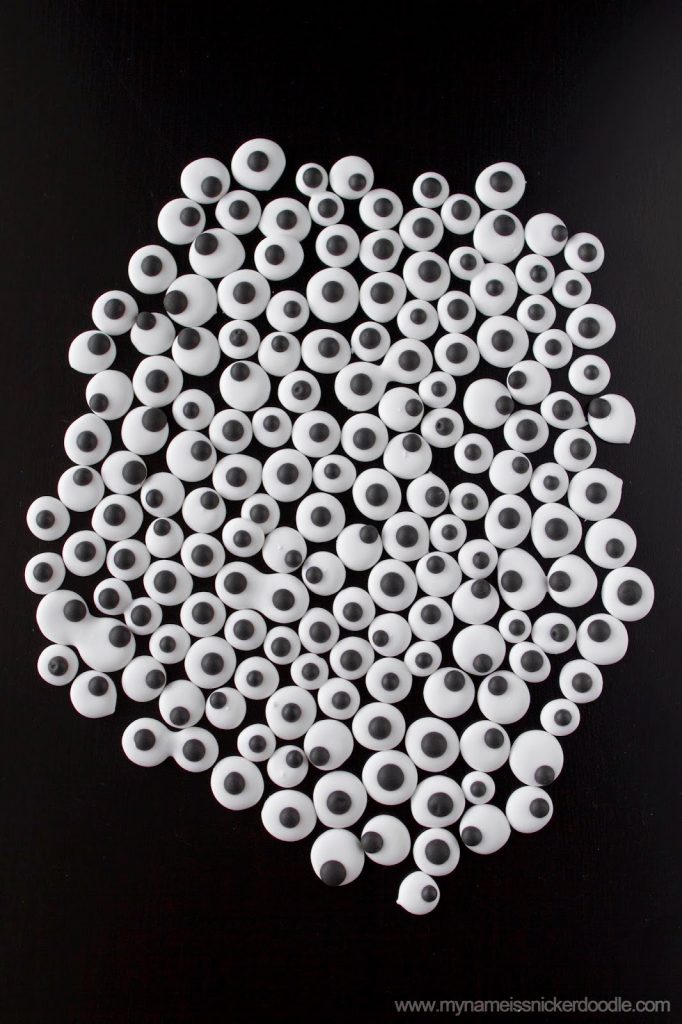 So, tell me. What would you use these for? We've put them on cupcakes, made monster cakes and even threw a few on pancakes just for fun!
This post is linked up to – Mandy's Recipe Box, Wow Me Wednesday, Whimsy Wednesday, The Party Bunch, Live Laugh Linky, Weekend Re-Treat, The Party Bunch, The Creative Collection, Friday Finds, Party Palooza, Super Saturday, Show and Tell, Monday Funday,