Acorn Donut Holes are very simple to make and are irresistible to anyone who loves donuts and chocolates.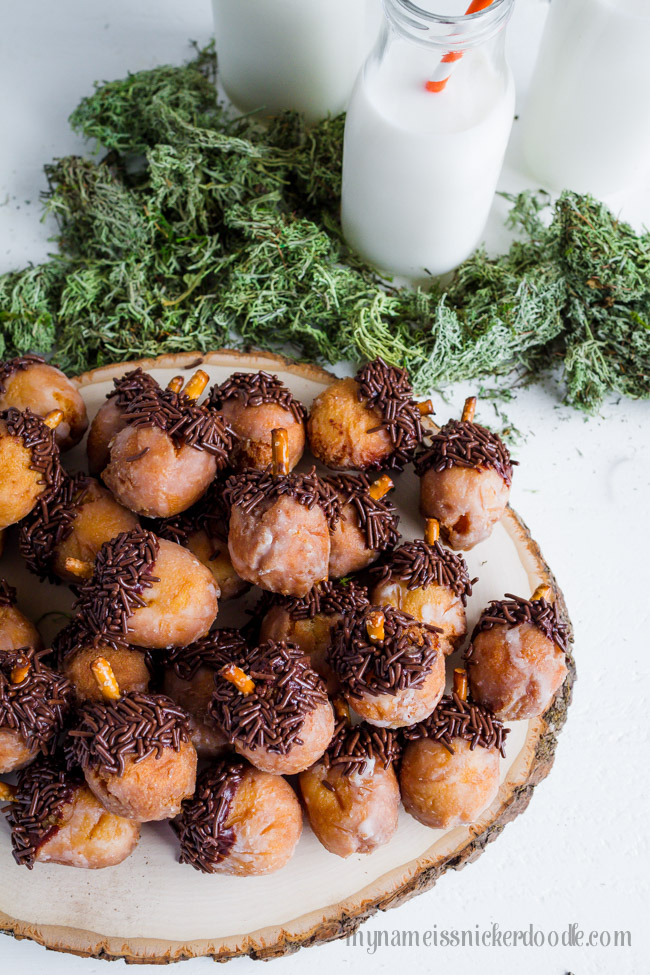 These little edible acorns have become a new fall tradition in our family.  I created them for Fun 365  and couldn't be more pleased with how they turned out.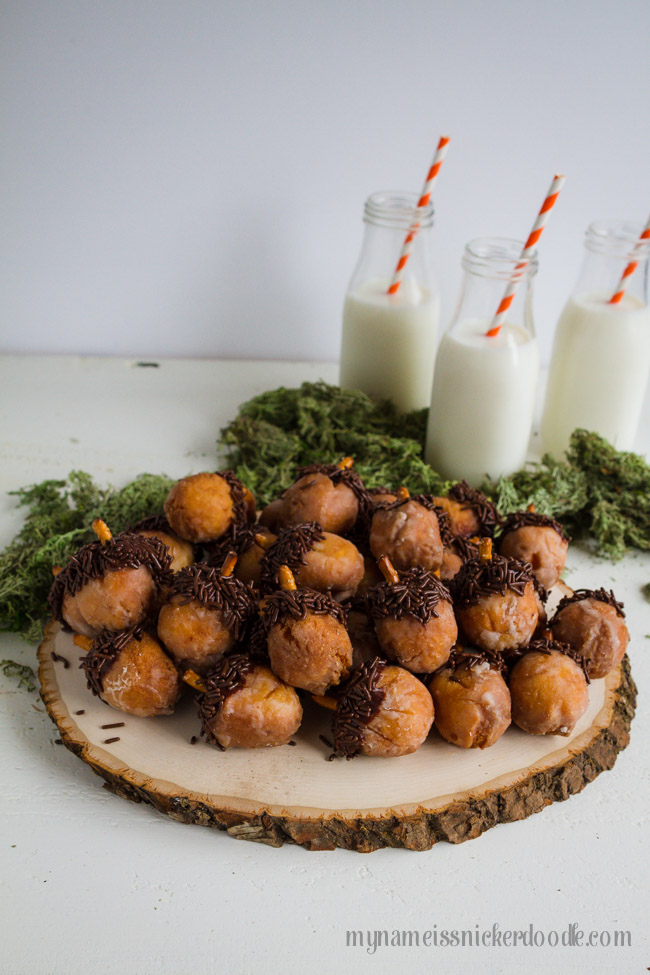 Acorn Donut Holes
You really could use any flavor of donut hole, but sour cream donuts have a special place in my heart!  I grew eating them because they were my mom's favorite!
I can imagine these would be great for a class party or for a small Friendsgiving!  My Pumpkin Pie Party Chex Mix would be wonderful along side them.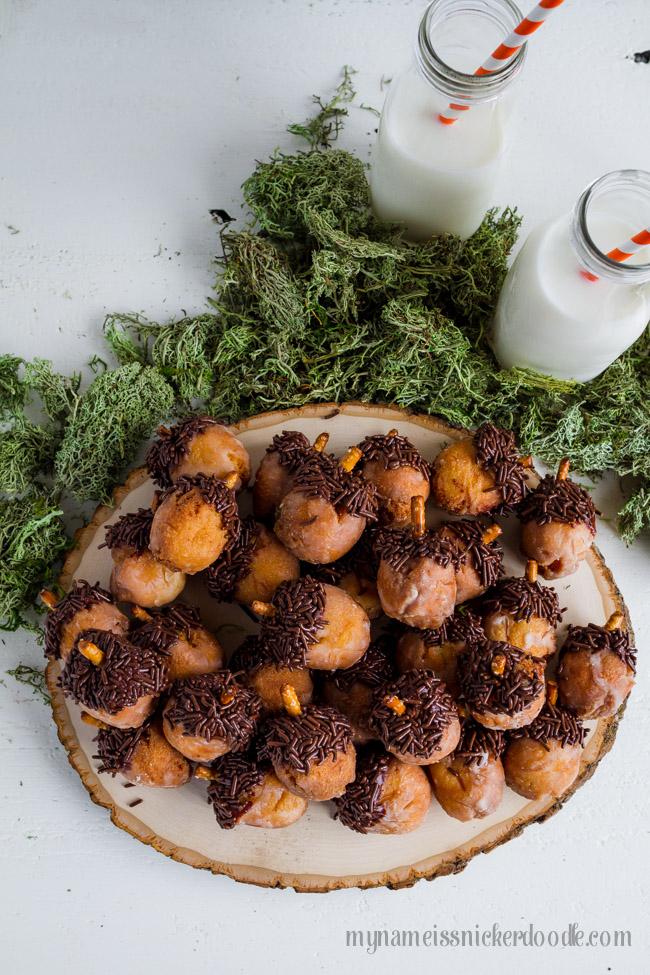 Find all the easy details for these Acorn Donut Holes over at Fun365!