Thanksgiving Turkey Pops are just what your holiday needs this year!  Adorable little turkeys are a perfect little activity you can do with your young ones to keep them busy on Thanksgiving day.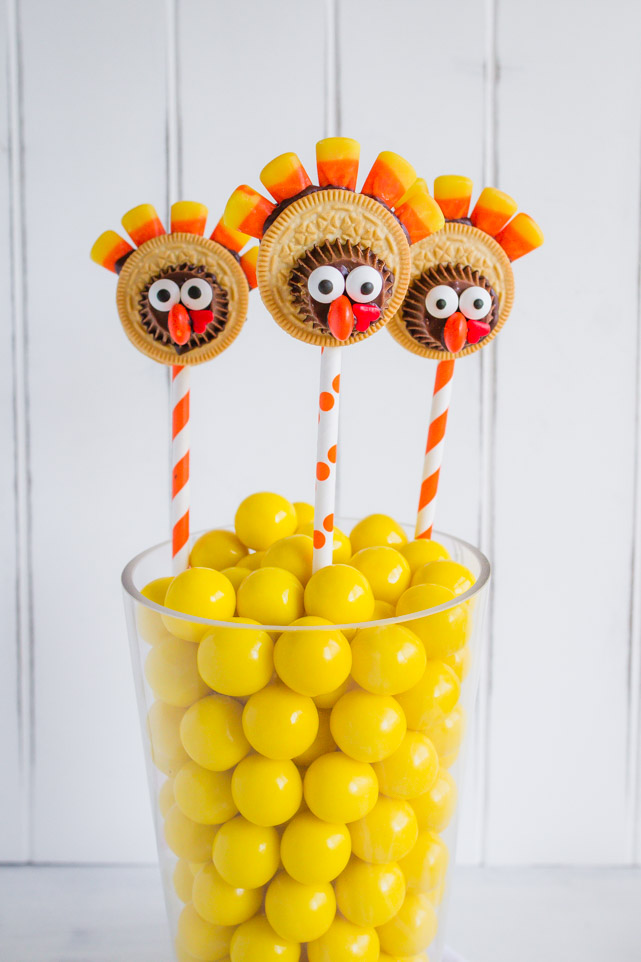 They would even make super cute place holders for your guests!  Just add a little tag with the person's name.  You could even whip these up ahead of time.
Make them before the school break and pass them out to your child's school class.
I also like the idea of make little bouquets of them and using it as a centerpiece on your table during the feast.
How To Make Thanksgiving Turkey Cookie Pops
Simply click on the link below and you can find all my step by step instructions on how to make them over at Fun365!
Thanksgiving Dinner Ideas
Here are some other posts that can help you with your Thanksgiving feast this season…
How To Cook The Perfect Turkey Every Time
Roasted Garlic and Rosemary Mashed Potatoes