This post may contain affiliate links.
Do you follow me on
Instagram
?  Well, I'm having a little giveaway there today with something that I've been having a blast making!  Yarn Pom Pom Garlands!
Yep.  Pom Poms.
Something I haven't thought twice about.
Like, ever.
Until now and I can't seem to get enough of them!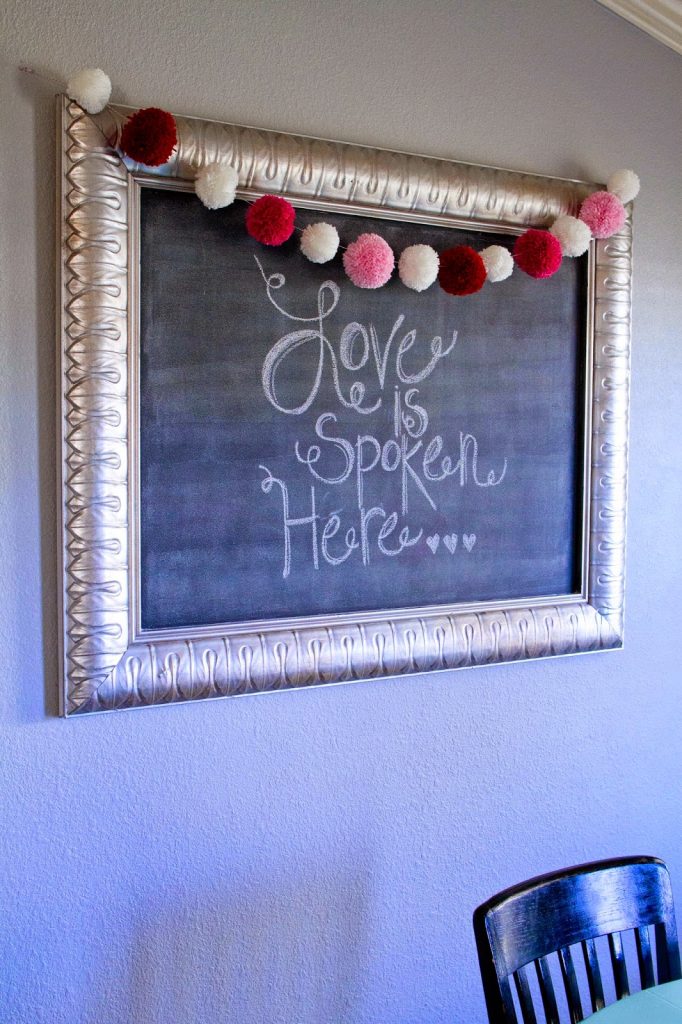 I made an extra large one to add some Valentine swag to my chalkboard for the holiday.  I was a little unsure about the size as I was wrapping them, but I absolutely love it!!!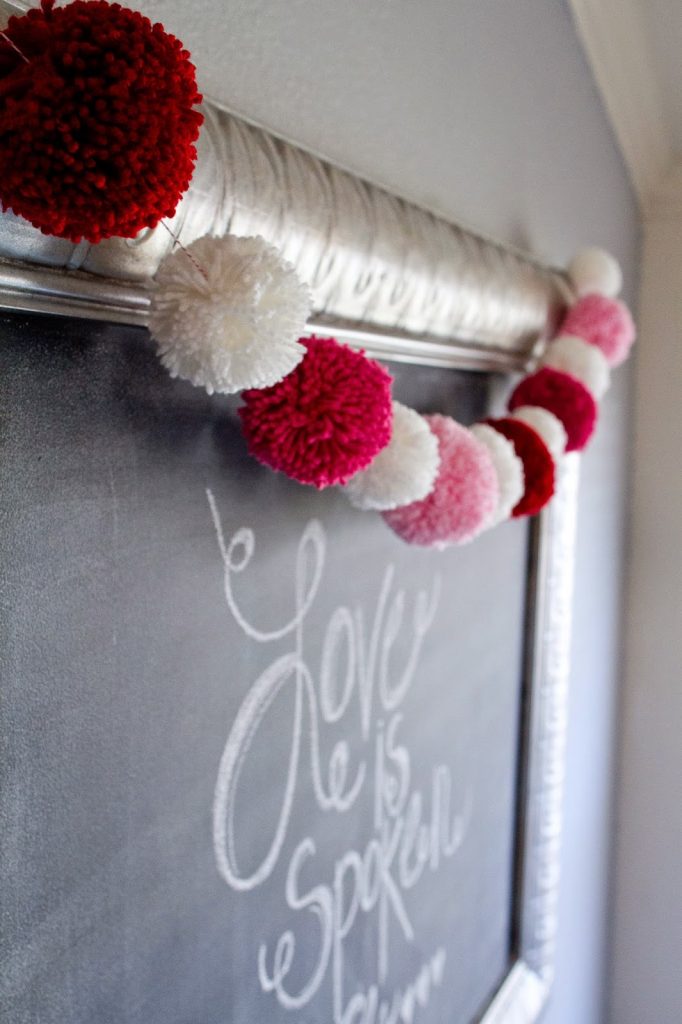 I got such a huge response over it (well, for me at least!!) that I decided to give one away.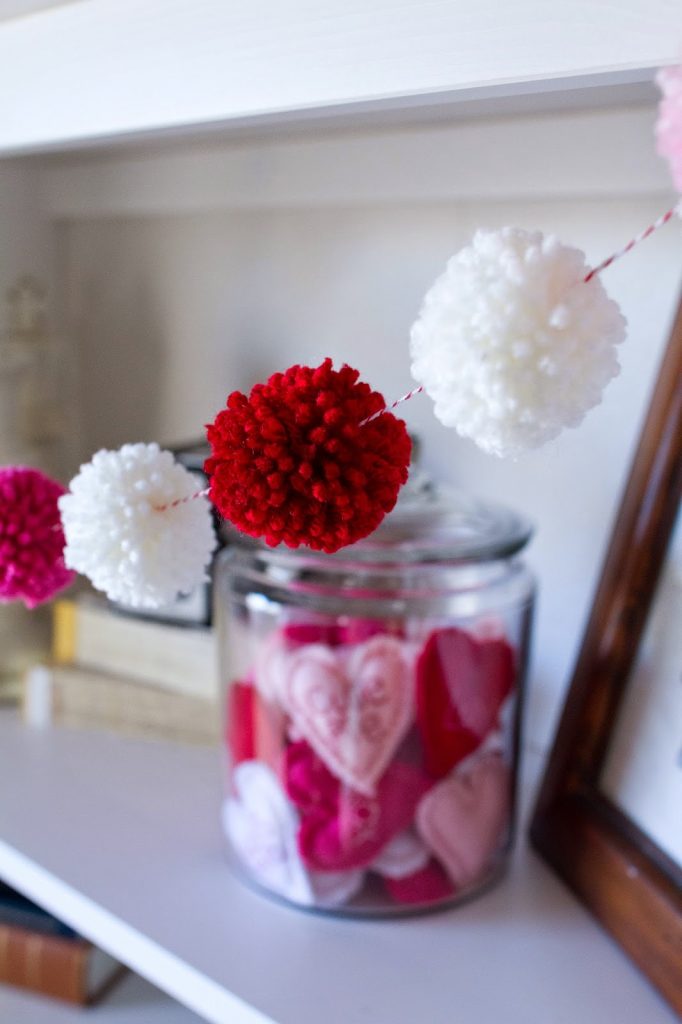 And then I thought how fun it would be to give TWO away!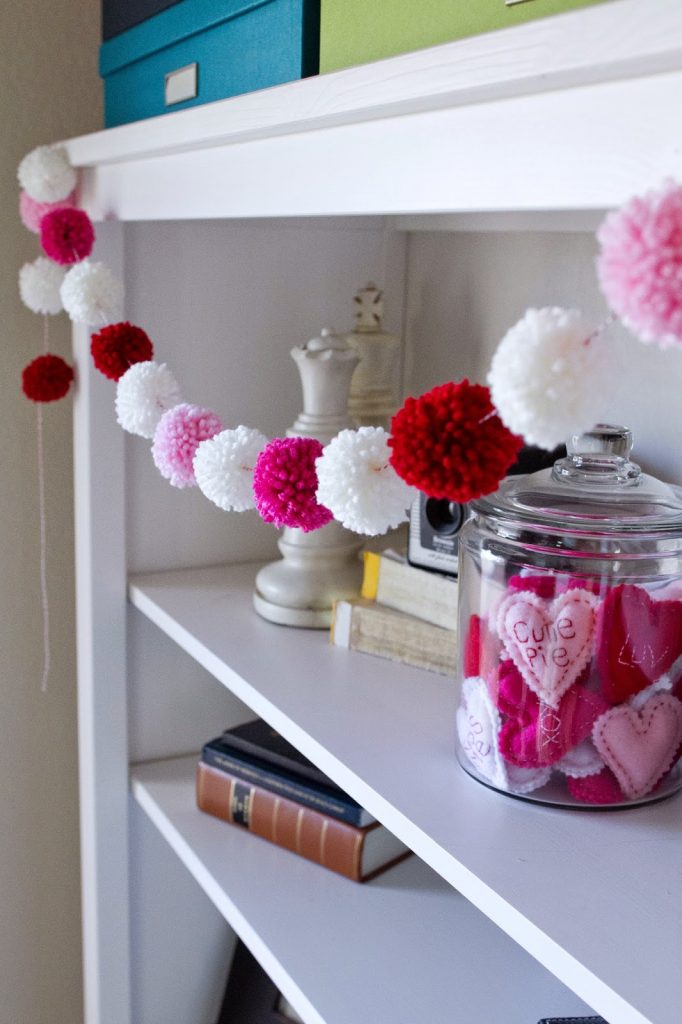 That's when I decided to make a more traditional size with the small version.  Still stinkin' adorable!!!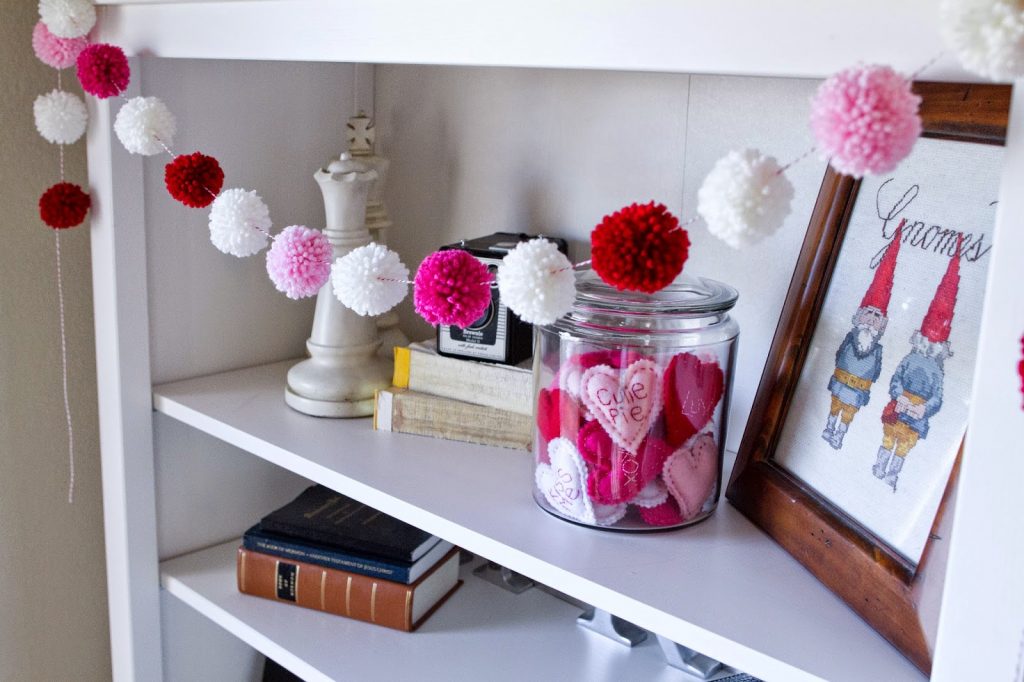 Here's the size different between the two.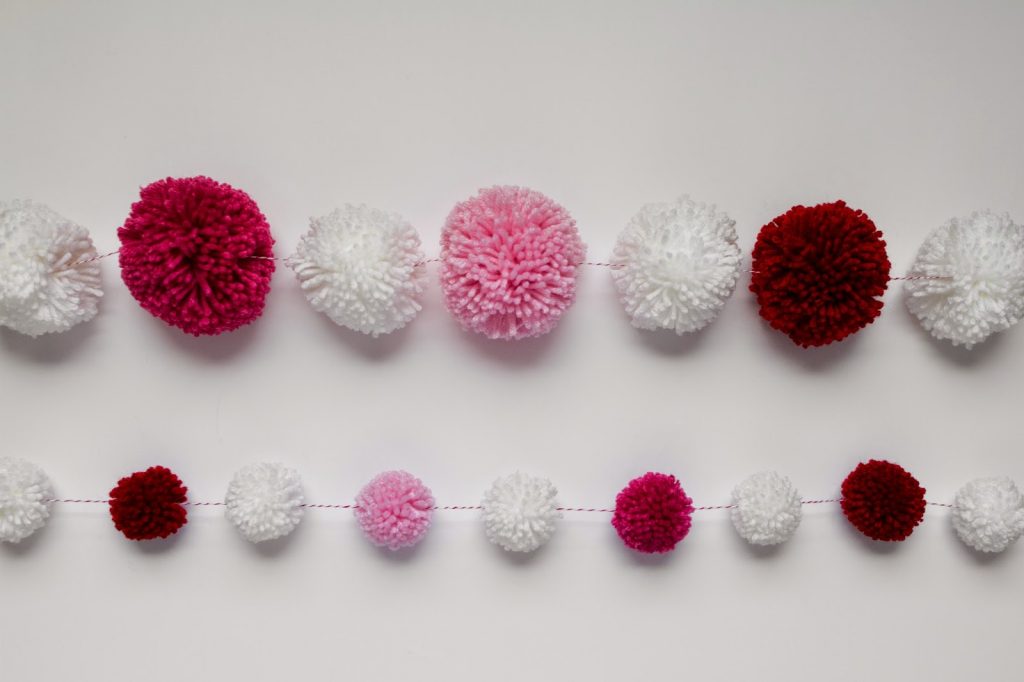 So if you want to be a lucky winner, head over to my Instagram and enter!
The POM POM MAKERS that I used can be found HERE.