Valentine Yarn Pom Pom Garland is one of the most simple holiday decorations. It adds just the right amount of sweetness to your home for the month of February!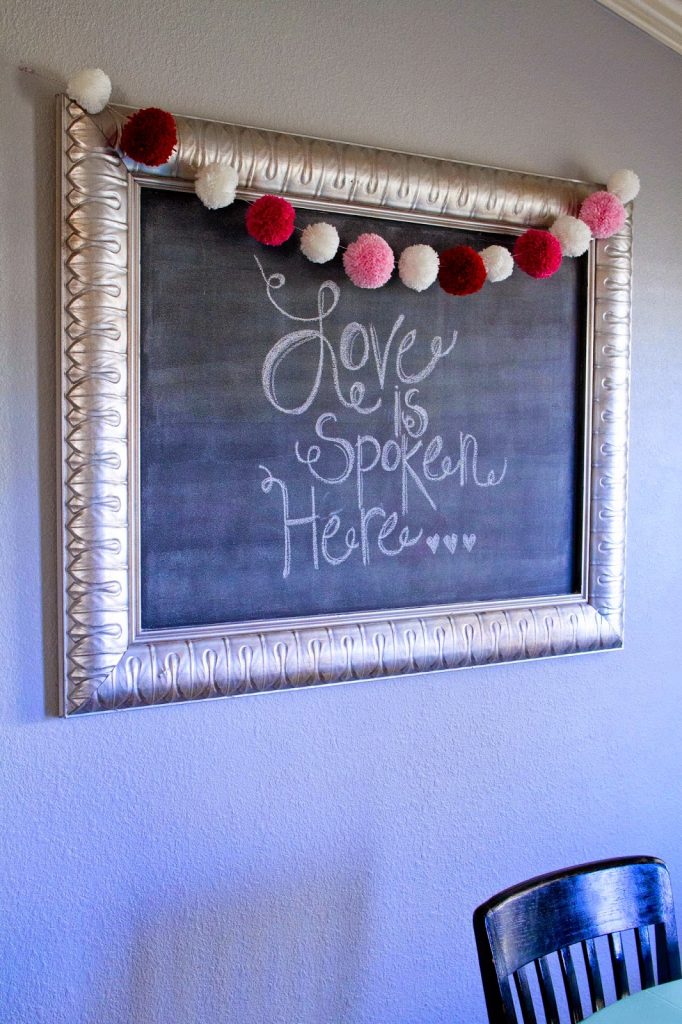 Pom poms.
Yep. Pom Poms.
Something I haven't thought twice about.
Like, ever.
Until now and I can't seem to get enough of them!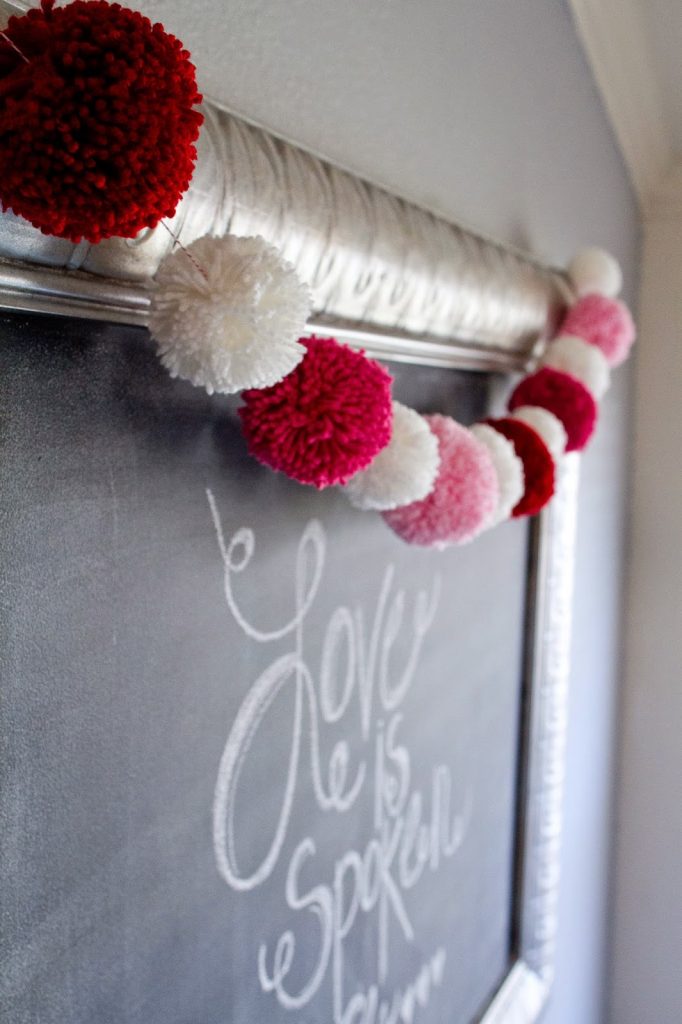 I made an extra large one to add some Valentine swag to my chalkboard for the holiday. I was a little unsure about the size as I was wrapping them, but I absolutely love it!!!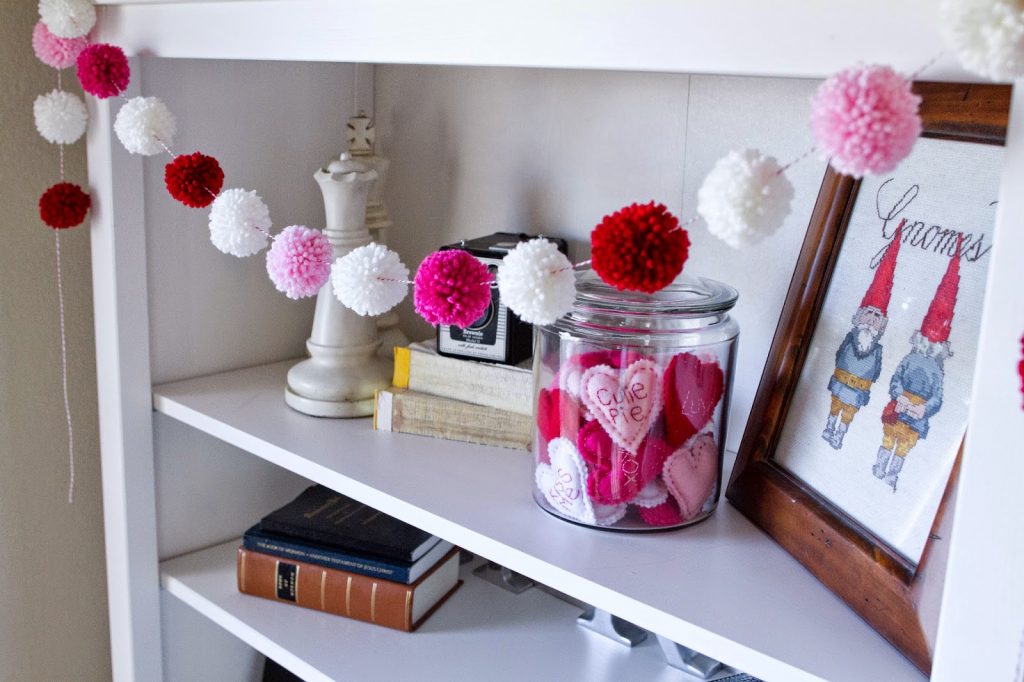 I used the large and small version of this pom pom maker from Amazon.
It only takes a bit of yarn and a little time and you can make your own garland.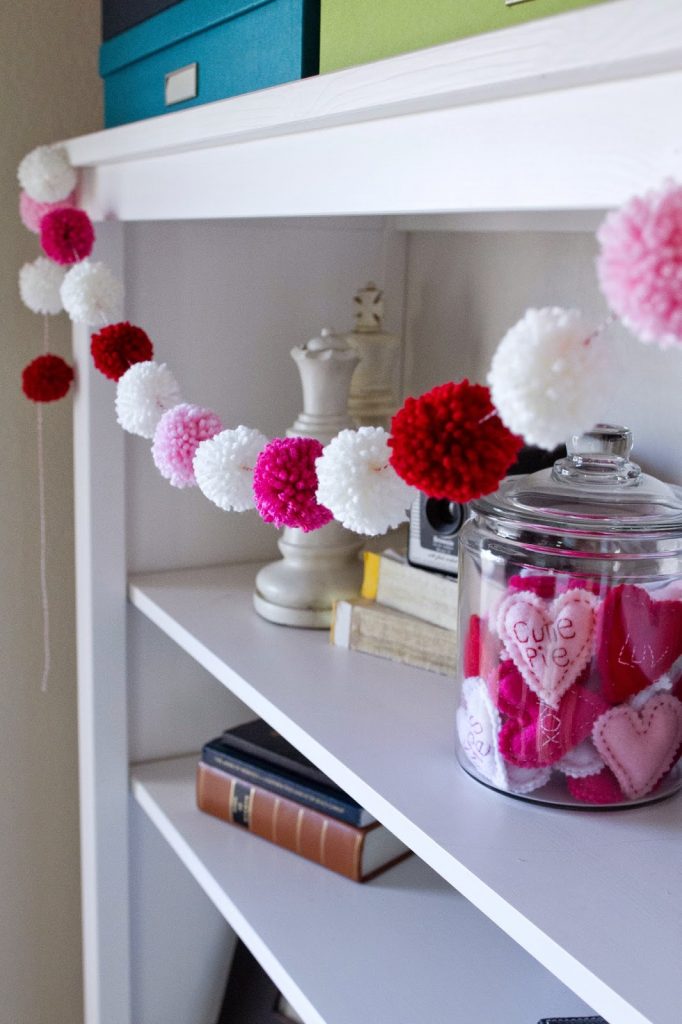 You truly could make this for any holiday or any room. Just buy the yarn colors you want, grab your pom pom makers (here) and turn on your favorite show to watch! This can be done and hung for display in under an hour!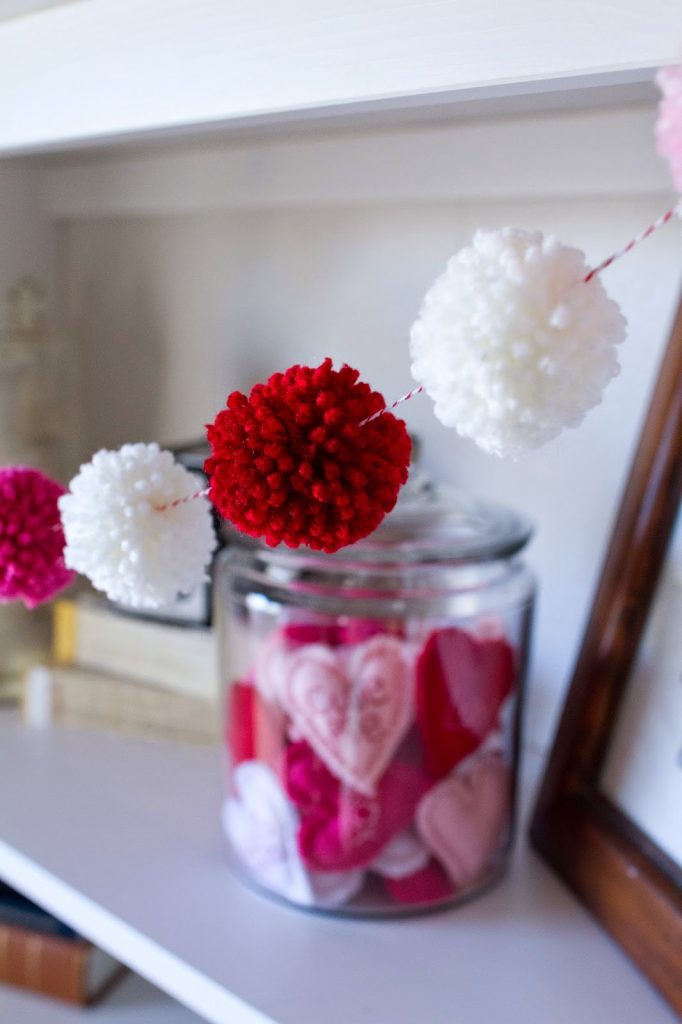 Here is the size difference between the large and the small. You could even string the different sized in between each other for a bit more dimension.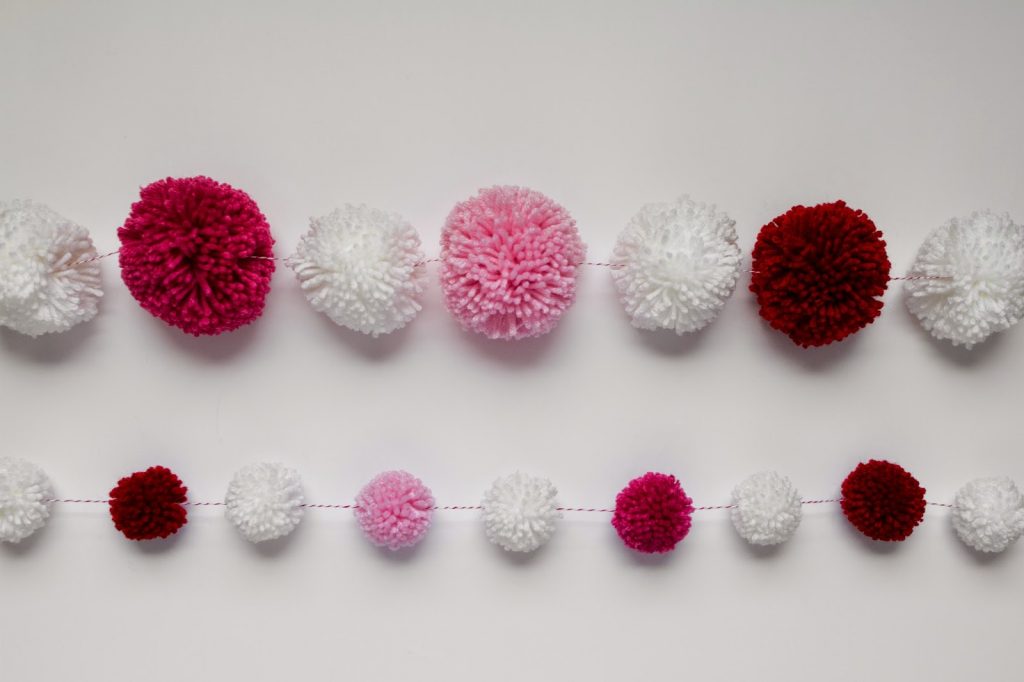 Valentine's Day Printables
If you are looking for some great Valentine's to pass out this year I have some for you below!
*Originally posted in January 2015 and updated in January 2020.