Valentines Free Printable is wonderful for boys and girls to pass out for their holiday class parties at school! An easy printable that comes in red or blue pairs really well with single serving Kool-Aid packets.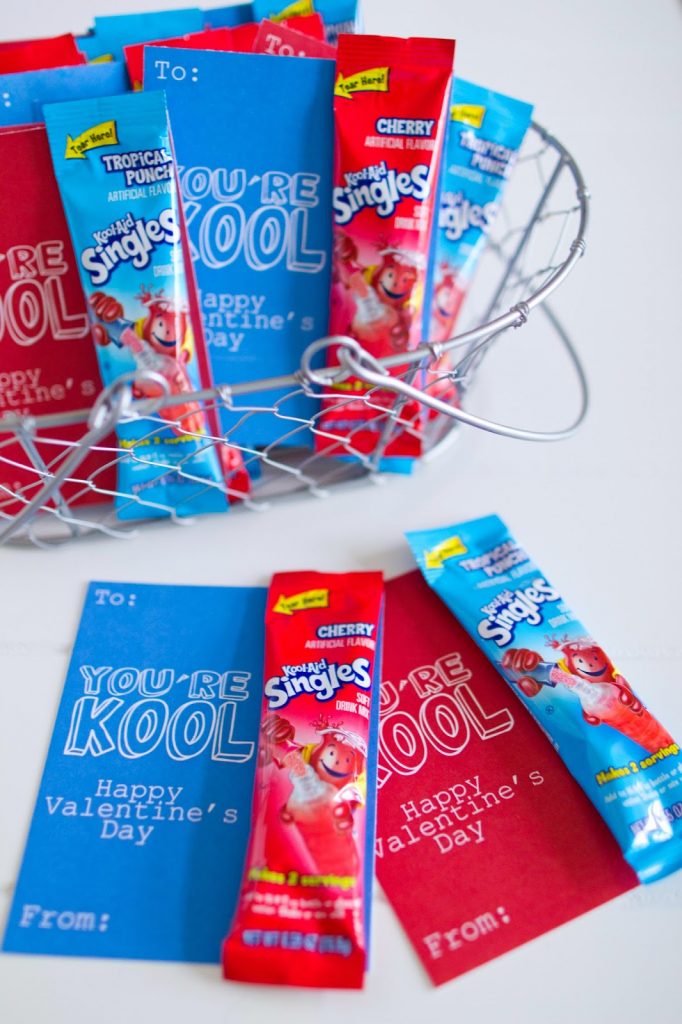 When I first created this free printable, there weren't very many options for boys to pass out for Valentine's Day. We've never really been fans of themed character cards and we really aren't into sports.
I went on a hunt for some more boyish DIY cards we could make at home. Slim pickens! Being a girly girl myself AND being a mom of three boys, I was starting realize there just aren't as many options for boys as there are for girls for the holiday.
Kool-Aid is such a special treat in our house. I also have a hard time resisting anything that comes in a single serving. Combine the two and you've got something awesome!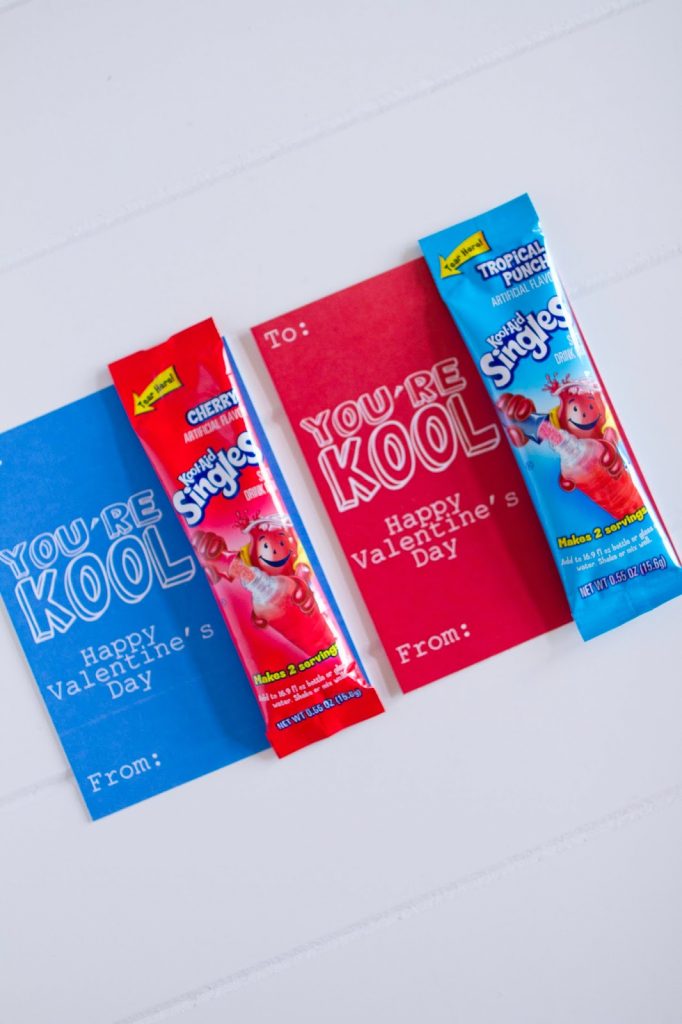 When I first shared with idea with my oldest son, Liam, he flipped and asked if he could keep one of his valentines for himself!
This, of course, is perfect for boys and girls. If you wanted to take these over the top you could even tie these to a small bottle of water!
You simply need to print off the free printable, cut them each out and attach the single serving Kool-aid packet. I found that glue dots worked really well. You can find them over at Amazon. Double sided tape could work, too!
I found the Kool-Aid singles at Walmart, but be sure to check your favorite grocery store.
CLICK TO GET THE FREE VALENTINE'S DAY PRINTABLES!
Here are some other free Valentine printables you can download from my site! Happy Valentine's Day!
*This post was originally posted in January 23, 2014 and updated January 8, 2020.