I've been thinking about the upcoming holiday and how excited I am that it's just around the corner! Hopefully this weekend I will be able to pull out some of my decorations and maybe even create a few more to display.
I've also been looking around for some fun ideas for homemade valentines for my oldest son's school class. Not being a huge fan of themed character cards, I went on a hunt for some more boyish DIY cards we could make at home. Slim pickens! Being a girly girl myself AND being a mom of three boys, I'm starting realize there just aren't as many options for boys as there are for girls for anything.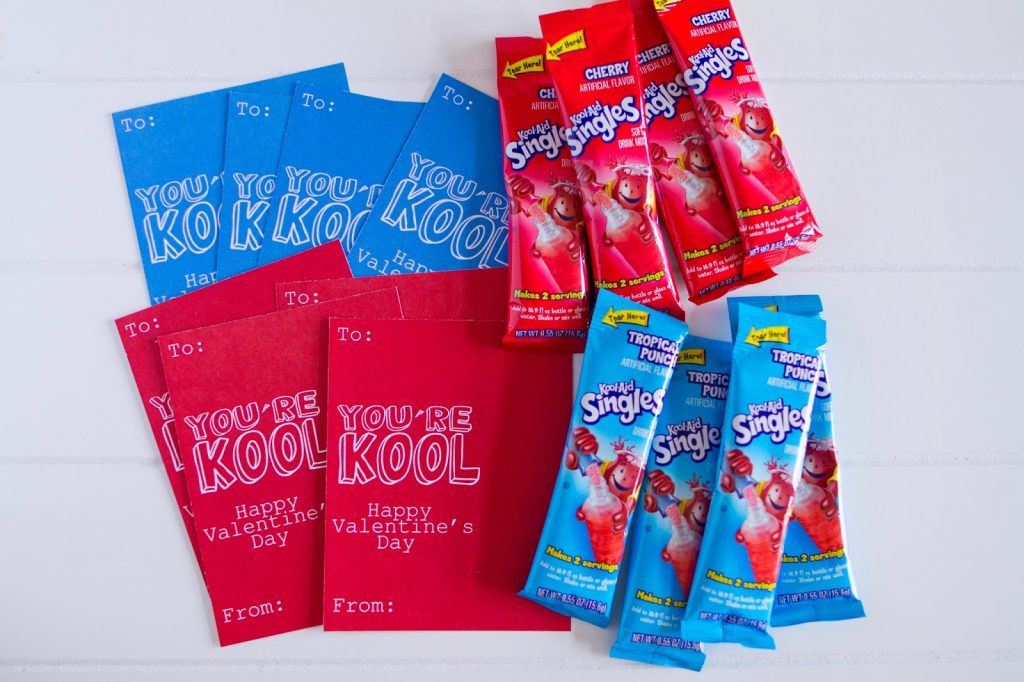 That's why I wanted to create my own to share with you. These definitely don't have to be just for boys. They are "kool" for any kid!
Kool-Aid is such a special treat in our house. And I have a hard time resisting anything that comes in a single serving. Combine the two and you've got something awesome! When I shared with Liam what I was thinking, he flipped and asked if he could keep one of his valentines for himself!
Just right click on the below images, save as, and print from whatever application you use. I printed mine on white card stock. As you can see, my blue printed differently from the image, but they still turned out great. I used glue dots to adhere the mix packets to the card. I found the Kool-Aid singles at Wal-Mart (after looking at two other stores!).
Check out these other cute Valentine Free Printables!