Cherry Cordial Chocolate Cookies could be your new favorite twist on a classic holiday treat.  These remind me of being a child at Christmas time and I hope you enjoy them, too!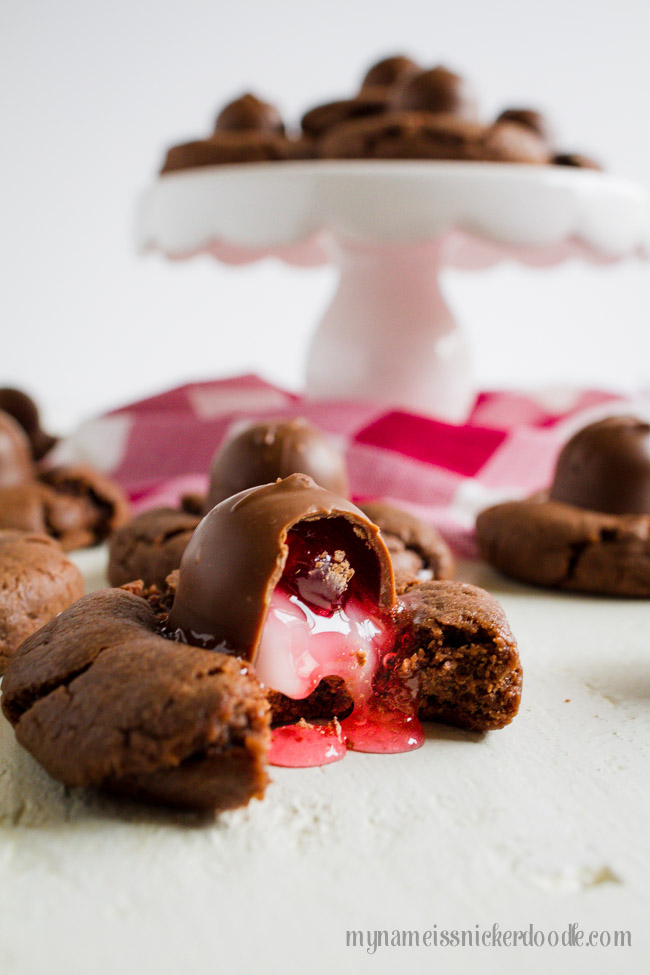 There are few things that spark the memories from my childhood at Christmastime.  The smell of tinsel…even though I don't think they sell it anymore.  Colored tree lights.  They were always so magical to me.  Lastly is the sweet taste of Cherry Cordial Chocolates.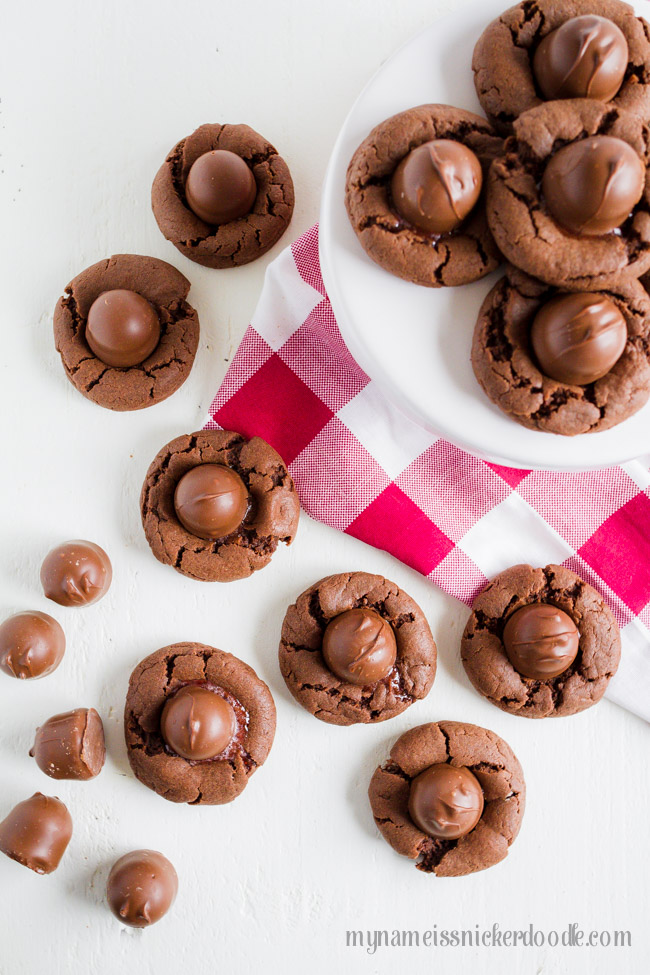 Christmas Candy
My mom would always buy a box as soon as they were sold on the shelves of our local grocery store.  She would pull out the box as soon as we got home and set it on the counter.  It was an unspoken tradition that we would wait until our Christmas tree was up and beautifully decorated.
Once it was dark outside we would plug in the colored lights and crack open the box of chocolates.  I used to eat off the bottom first then pop the entire thing in my mouth.  It may be the same way I still eat them today!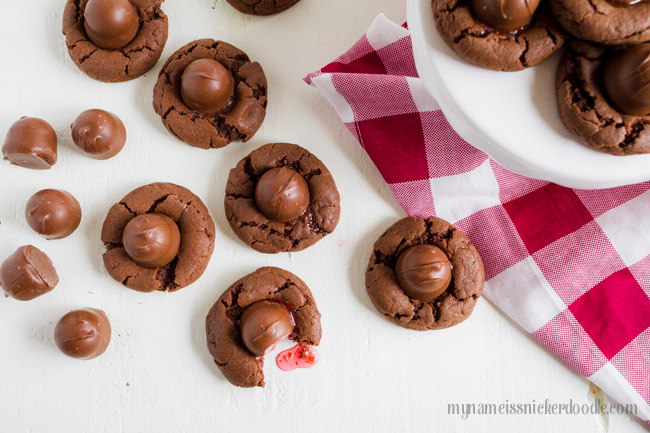 When I was thinking of a new cookie I wanted to create for Christmastime, these instantly came to mind!  I knew they had to be easy, but taste incredible.  These are just that!
I simply use a cake mix as the base for the chocolate cookies and they couldn't taste more incredible!  You place the cherry cordial chocolate right as they come out of the oven and they set into the cookie as they cool.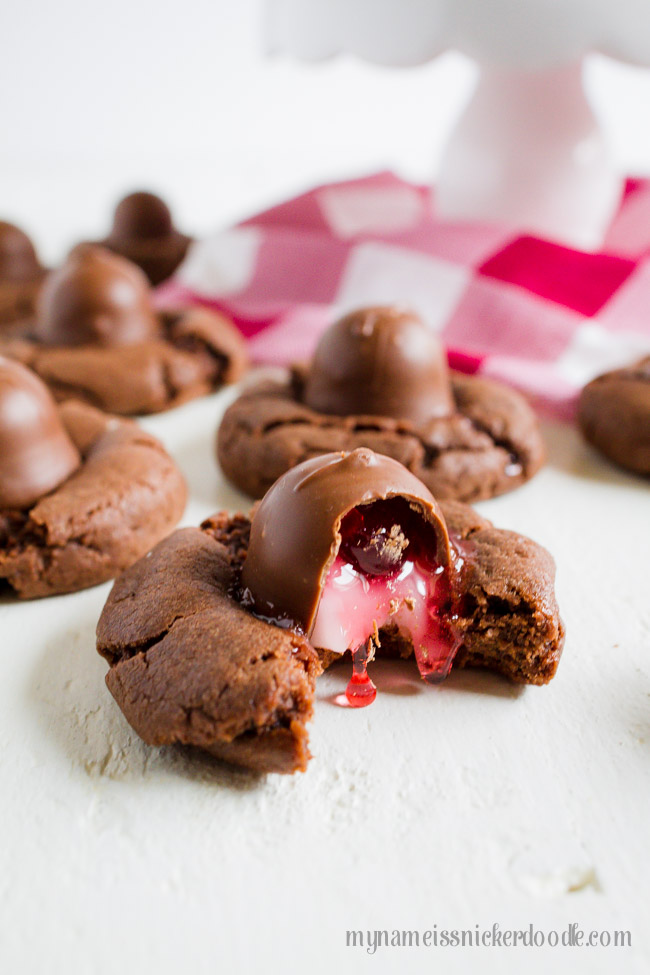 Cherry Cordial Chocolate Cookies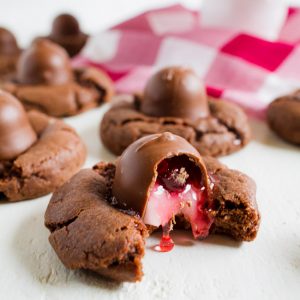 Cherry Cordial Chocolate Cookies
Cherry Cordial Chocolate Cookies are made with a classic Christmas candy. Makes for a perfect holiday treat!
Print
Pin
Ingredients
1

Betty Crocker Devil's Food Cake Mix

1/4

Cup

All Purpose Flour

1/2

Cup

Vegetable Oil

2

Large

Eggs

1/2

tsp

Pure Almond Extract

24

Cherry Cordial Chocolates
Instructions
Preheat oven to 350 degrees.

In a stand mixer combine cake mix, oil, eggs and flour. Mix on medium speed for 1 minute or until well combined.

Using a 2 tablespoon cookie scoop, scoop out cookie dough and form each one into a ball.

Place cookie dough balls onto a cookie sheet evenly spaced. 24 dough balls divided onto two cookie sheets.

Pressing gently, immediately place a cherry cordial chocolate in the center of each cookie.

Cool for 5 minutes then transfer to a wire rack to cool completely.

Store in an airtight container for 4-5 days.
Make these other Christmas cookies!
Chocolate Peppermint Patty Cookies