Welcome to my first series and it's all about the
Best Homemade Ice Cream EVER!!!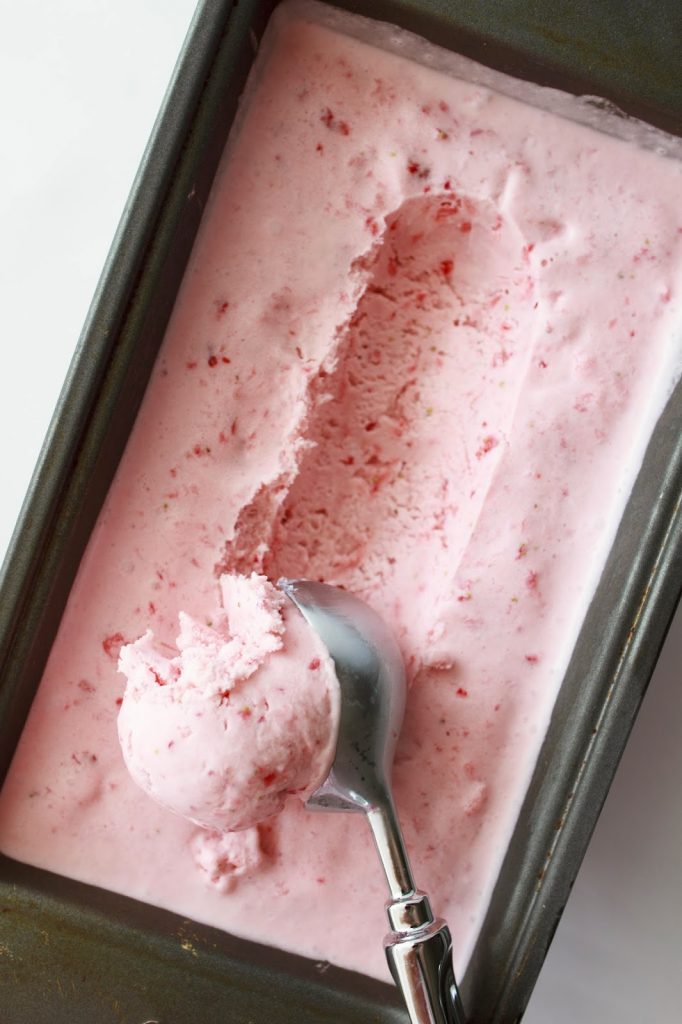 There is something about homemade ice cream in the summertime!
I don't know why I haven't done this before, but I am doing a whole series this week with new and easy recipes.  July is National Ice Cream month so it's only fitting.  Earlier this month I worked on creating three new recipes that I'll be sharing with you throughout this week so make sure to come back and take a peak!  Plus, I am going to be sharing the machine I like to use and some other tools and products that will help you along the way.
What are the ingredients to make ice cream?
Simple.
You only need 3 ingredients for the base of any flavor of ice cream.
A mix of heavy whipping cream/half and half/ or whole milk.
Granulated sugar
Flavored extract, typically vanilla.
Those three ingredients make incredible homemade ice cream.  The best part is you typically have those things on hand already.
How do you make easy ice cream?
I find the easiest way to make ice cream  is using the simple ingredients I listed above and a good (and inexpensive)  ice cream maker.
I know you can make ice cream in a bag and it's an effective method.  I just don't like the hassle of getting rock salt and have plenty of ice on hand.  When you have a machine, you basically set it and forget it.  Plus it takes 20 minutes to make!  Faster than you can go to the grocery store and pick some up.
Below you'll find two of my favorite homemade ice cream recipes, but first I want to share with you the tools that I use to make this whole process a whole lot easier!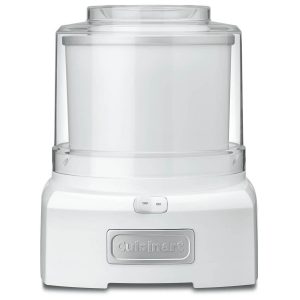 The Ice Cream Maker that I use is the older model of this one.  It has a simple on and off switch and isn't terribly loud.  I keep the base in my freezer at all times so it's ready to do when I want to make homemade ice cream.  You can buy a second base if you want to make a couple different flavors at one time.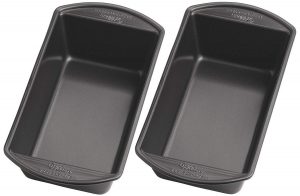 I have these Wilton Loaf Pans on hand because I make a lot of bread in them.  Banana Bread and English Muffin Bread to be exact!  They work perfectly to pour your soft serve into to set up in the freezer.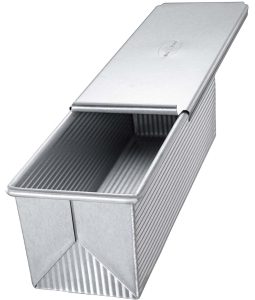 I do love a good loaf pan to put my ice cream in, but this Loaf Pan Bake Ware actually comes with a slide on lid!  Can you imagine your freezer with a few of these stacked inside full of homemade ice cream?!  Too fun.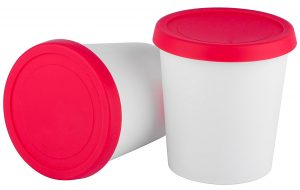 These Silicone Ice Cream Containers come in pint size and include both the lid and container.  I say one for my husband and one for me!  The plus size is they are completely reusable.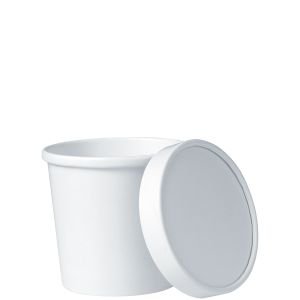 These White Pint Frozen Dessert Containers would be so fun to have on hand so you could share a bit of your homemade ice cream with friends and neighbors!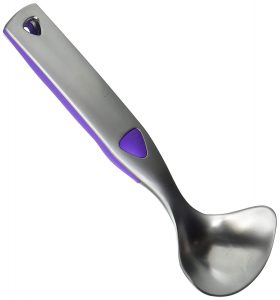 I don't have this Ice Cream Scoop, but I've seen it in action and it looks incredible!  It's wider at the base with a little more digging action.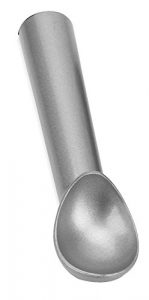 This Ice Cream Scoop is very similar to one that I own and really like it.  It has anitfreeze in the handle to help with super hard ice cream.
As promised, here are my two most favorite ice cream recipes!
I've shared them before and cannot wait to share the three other recipes throughout this week!
My all time favorite ice cream in the whole world is Mint Chocolate Chip!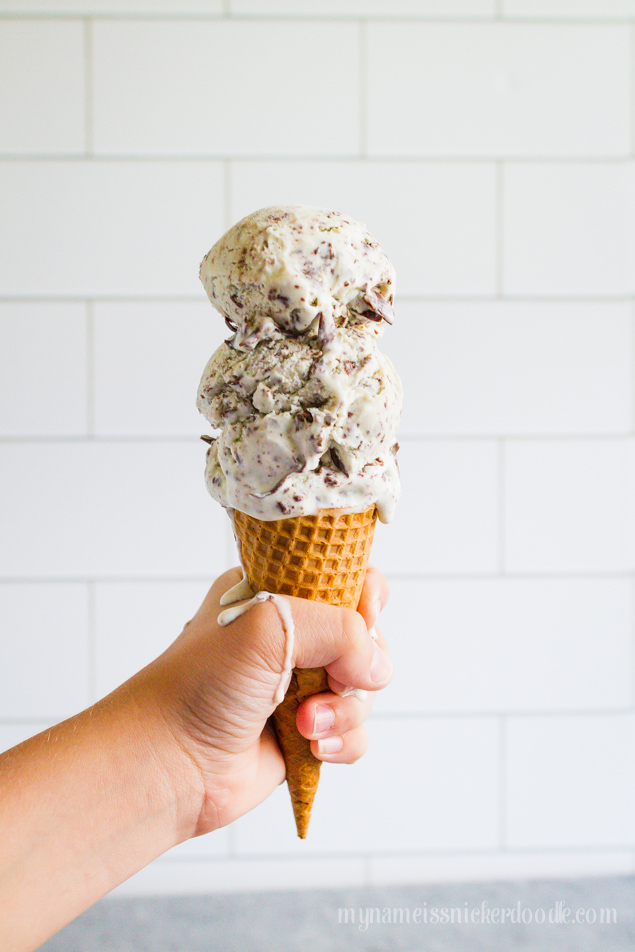 Some brands have hard chocolate chips in it and that is a no go.  I prefer mine to be melty and soft so I figured out the perfect way to create that in my recipe.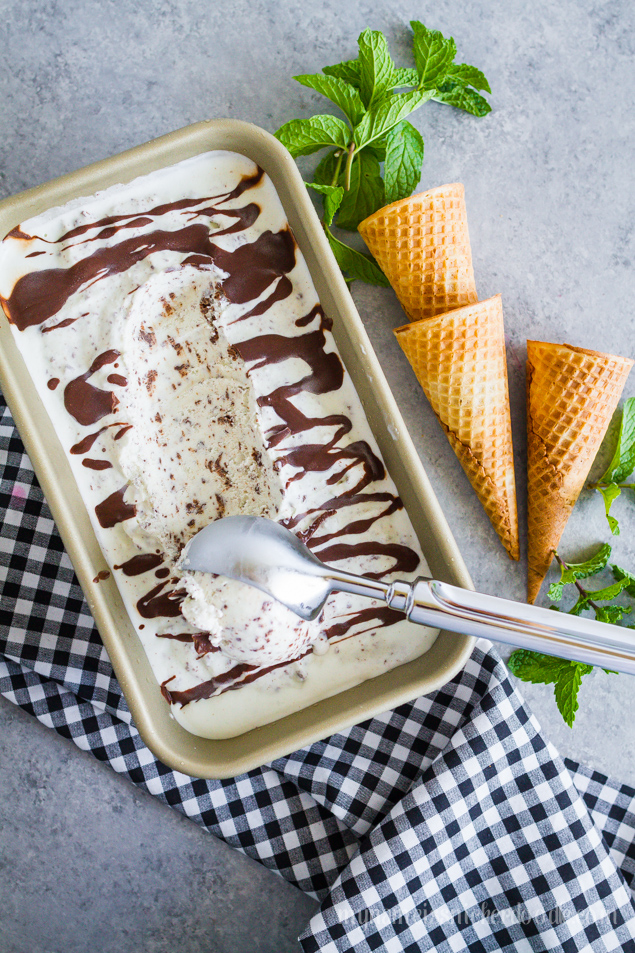 My second favorite is this Homemade Fresh Strawberry Ice Cream.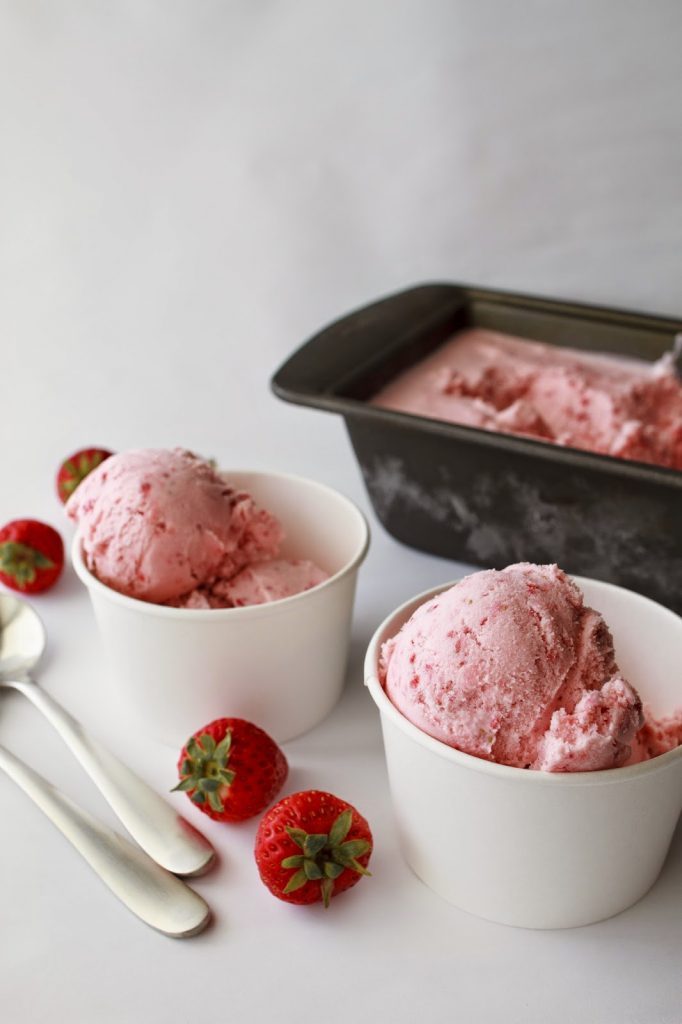 Every spring my family and I go and pick fresh strawberries from a local farm so this is the real deal!