A few weeks ago, my husband volunteered to help a man in our church move out of his house.  He was moving to California to be near his family and everything was being donated to Goodwill.  He had rented out rooms in his house so there was a ton of stuff left behind by roommates.  This man gave all the helpers permission to take anything they wanted.  At first, Ian was just happy to help him, not expecting to take anything.  But the first treasure he found was a very large, white box with the word Cuisinart printed on it.  He took a peek inside and it appeared to be a brand new food processor still snug in it's styrofoam and plastic.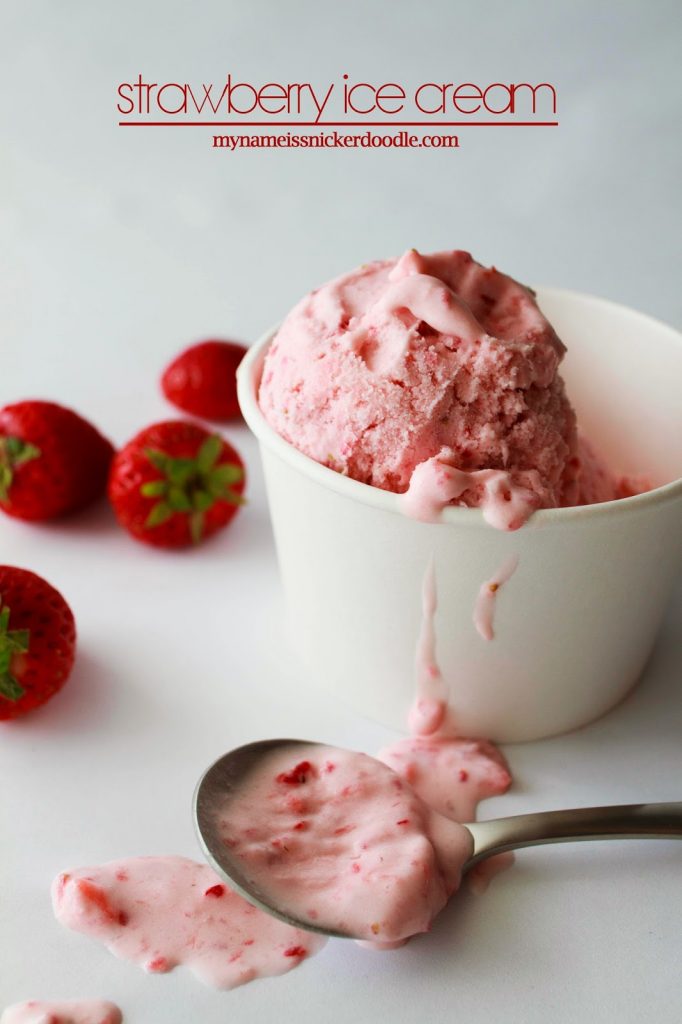 He knew I already had a Cuisinart food processor (that was my mom's and I took!), but thought we could sell it or I could just be spoiled with two food processors!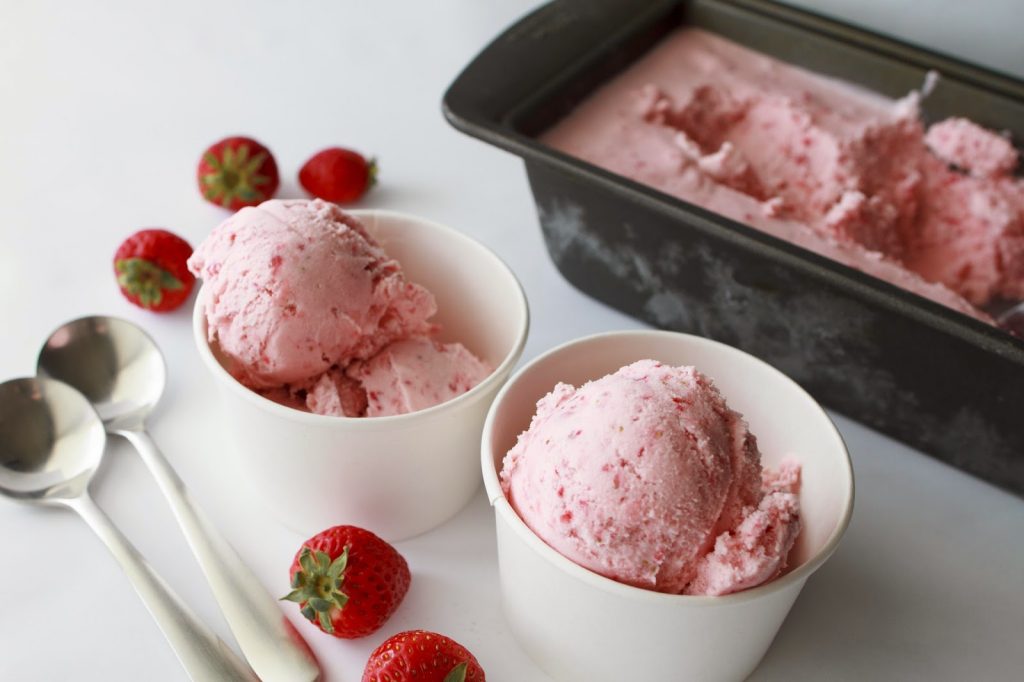 I let it sit in our garage for a few weeks before I brought it inside to check it out.  I was completely surprised when I opened it and found a Cuisinart ice cream maker!!!  A simple, yet super nice ice cream maker!  I instantly got to work on writing up some recipes and this strawberry ice cream is pure perfection.  Plus, it's super easy and comes together in no time.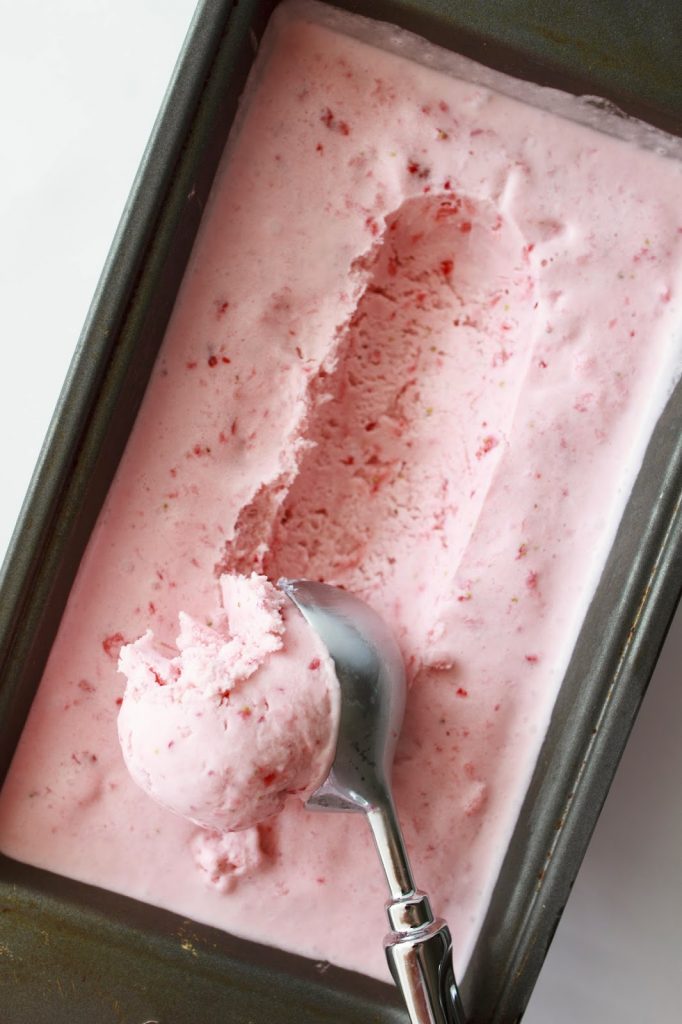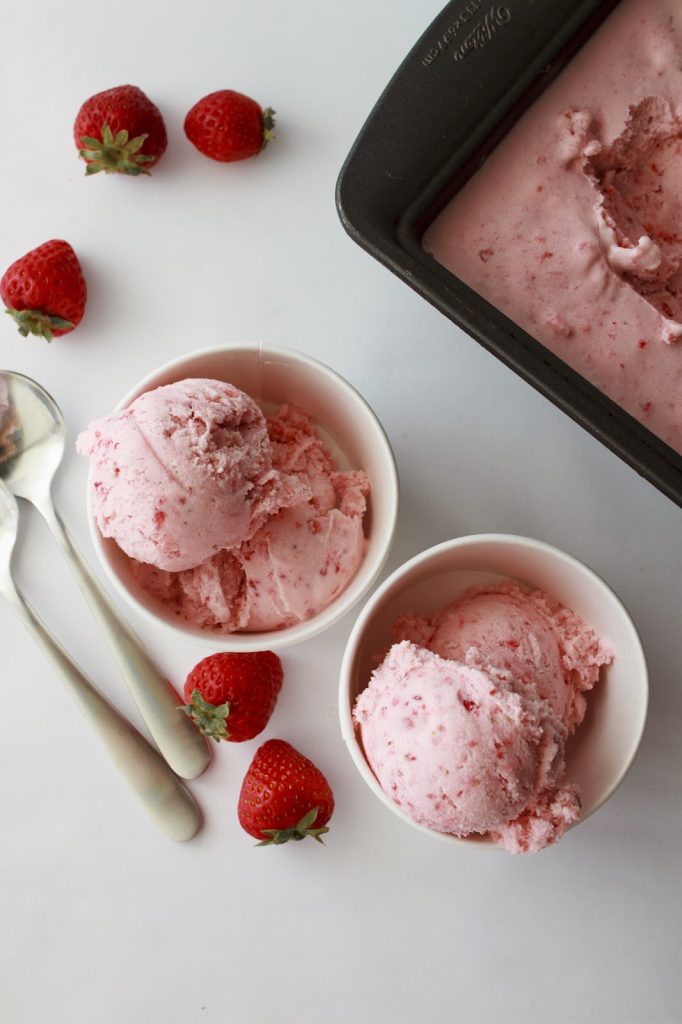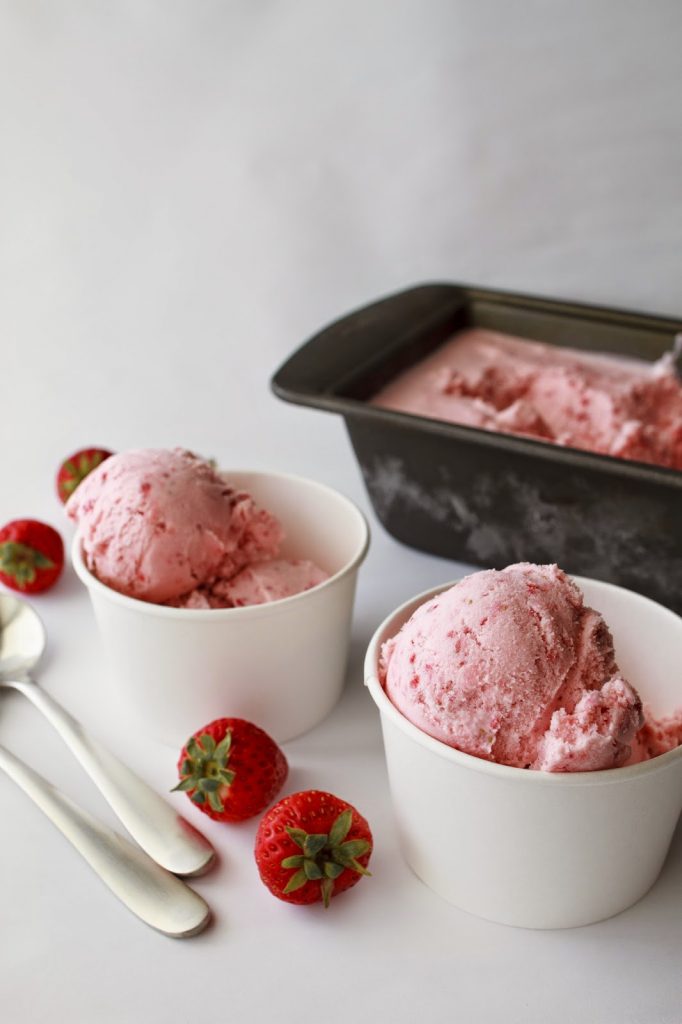 Here is the Ice Cream Maker I use…well, I have the older model, but I LOVE it!!!
Strawberry Ice Cream
Strawberry Ice Cream
Author:
Prep time:
Cook time:
Total time:
Homemade Strawberry Ice Cream is super creamy and very easy to make in your own kitchen!
Ingredients
2 cups (1 lb) fresh strawberries, washed and hulled
1 cup granulated sugar
1 tsp pure vanilla extract
1 1/2 cups heavy cream
1 cup milk (2% or whole)
Instructions
In a *food processor, mash or puree strawberries.  This all depends on your taste and how fine you want your strawberries to be.
our into a large bowl and add sugar.
Stir until combined and let it sit for 5 minutes or until the sugar is dissolved.
Next, stir in vanilla, heavy cream and milk.
Mix until well combined.
Pour into your prepped ice cream maker and churn for 20 minutes or as directed per individual machine instructions.
You can serve it soft at this point.  If you want it more firm and scoop-able, pour it into a large airtight container and place in the freezer for 2-4 hours or until completely frozen.
*If you don't have a food processor, you can mash the strawberries with a fork or pastry cutter.