I have a love hate relationship with comfort food.  Most of my all time favorite comfort food typically takes a few hours to make!  One of those beloved meals is a classic Sunday roast complete with creamy mashed potatoes, veg and hot buttered rolls.  All of it smothered in gravy, of course!
For years I have used my crock pot to make the meal because it made
such tender meat.  It took 6 hours, though and some days I just wanted
it right away.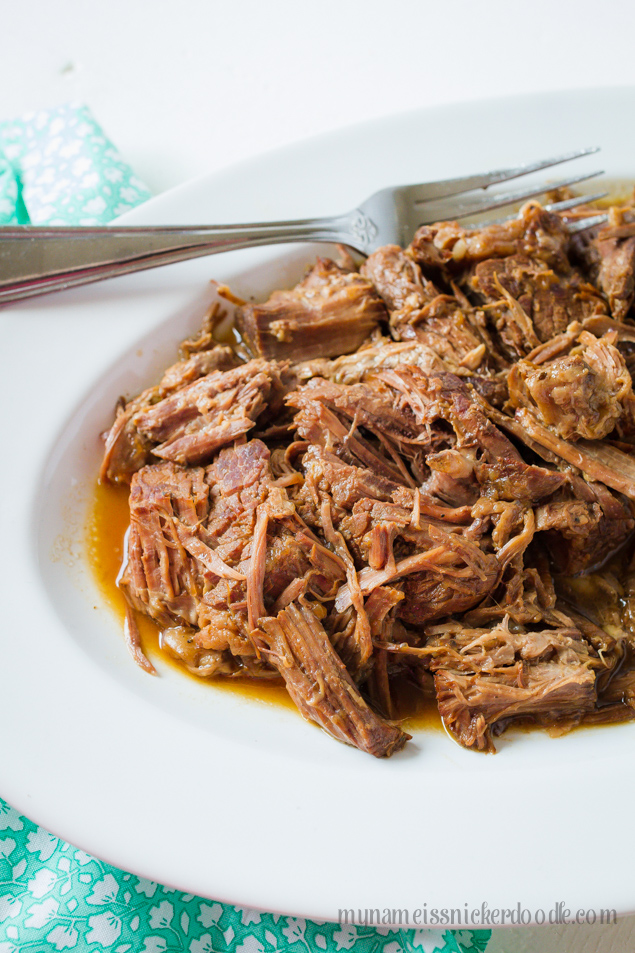 I've played around with it in the Instant Pot and finally made the PERFECT roast and then entire meal takes 1 hour to make.  The best part is it also makes it's own delicious gravy!  While it's cooking way you can focus on making your sides, get the table set and even make a dessert and your entire meal is taken care of!
It's super tender, packed with flavor and incredibly easy to put together.  I hope you enjoy it as much as I do.  Let me know in the comments below what you thought of it!  I love hearing your feedback!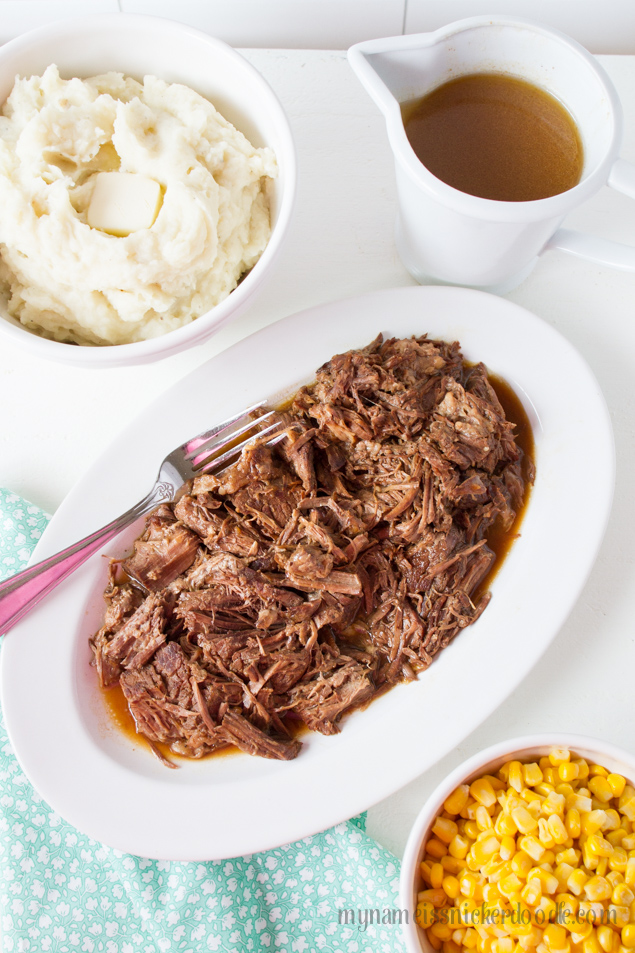 Instant Pot Pot Roast
Printable Version
Ingredients
5-6 lbs Chuck Roast
1 TBSP Canola Oil
1 Yellow Onion, Thinly Sliced
1 Pkt Brown Gravy Mix
1 Pkt Au Jus Mix
2 Cups Water
Directions
1.   Set your Instant Pot to Saute Mode and add oil.
2.  Once it is hot, brown one side of your roast for about 5-6 minutes then flip and brown another 5-6 minutes.
3.  Add in sliced onions and sprinkle in both mix packets.
4.  Pour in water and close lid on sealed setting.
5.  Set Instant Pot to Manual Mode and set for 55 minutes.
6.  Give the lid a Quick Release and remove lid.
7.  Shred roast with two forks and serve.
8.  Use remaining liquid as gravy for roast and sides.