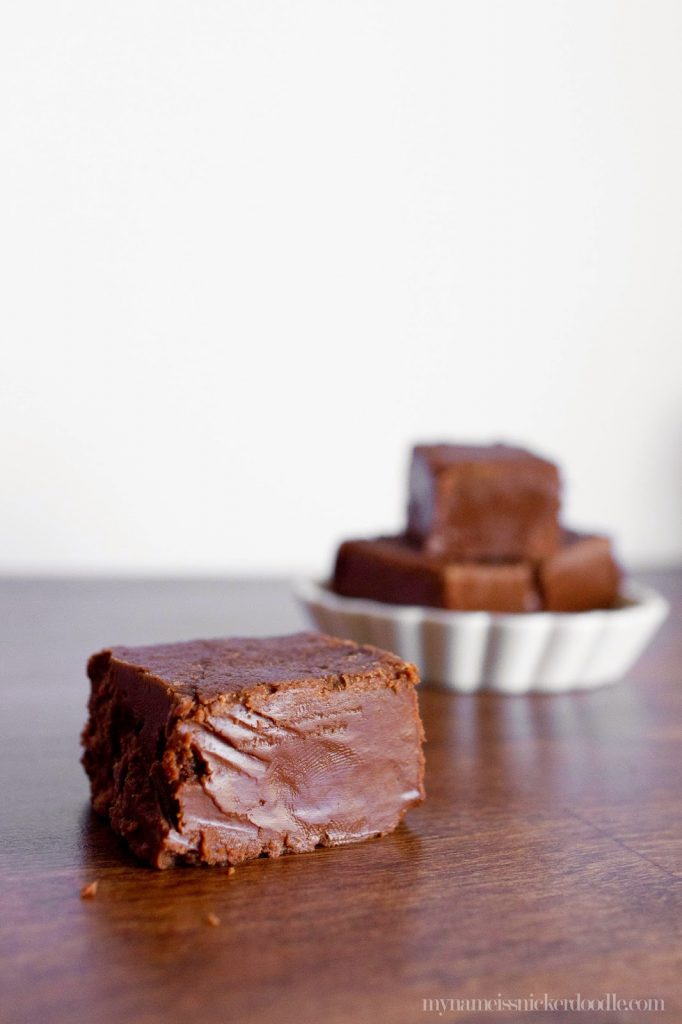 Classic chocolate fudge is a perfect treat for this time of year.  I
know that there are a million and one recipes out there with this and
that added to the chocolate.  Sometimes it's just nice to keep it simple
and classic.
I have this recipe.
It's kind of a big deal to some of my family members.
And it's kind of a big deal to me because it's soooooo good!
However, I can't give you the actual recipe because there are secrets I personally vowed not to divulge.  But I promise it will still be out of this world!
Chocolate Fudge
Ingredients
3 cups semi sweet chocolate chips
1 cup milk chocolate chips
1 1/2  sticks of butter
1 TBSP pure vanilla extract
1 12 oz can evaporated milk
4 1/2 cups granulated sugar
Instructions
In a large bowl place chocolate chips, butter and vanilla extract.  Set aside.
In a large sauce pan bring evaporated milk and sugar to a boil.
ontinue boiling and stir constantly for 7 minutes.
Pour over chocolate mixture.
Stir until butter and chocolate melts and is a smooth consistency.
Pour into a buttered 9×13 pan and cool completely.
Cut into squares using a plastic knife to lesson crumbs and tears.