Recently my family went to our local strawberry patch and picked the most delicious strawberries.  And when I say local, I mean it's on a farm about an hour away.  It's completely worth going because the drive is gorgeous and the atmosphere is divine!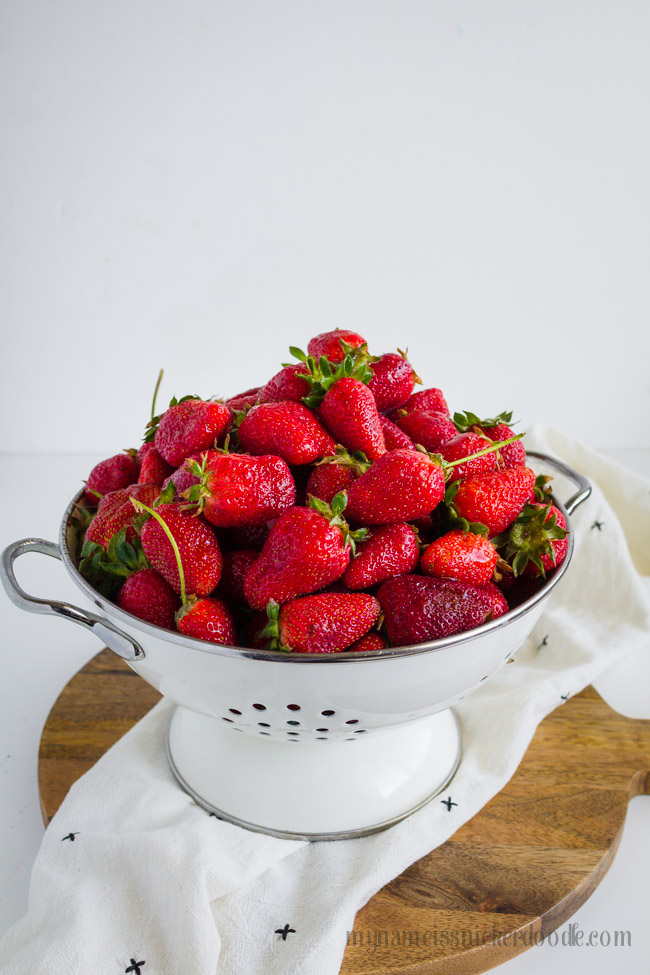 We went last year so I knew to expect some great strawberries.  It rained the night before so the fields were really muddy.  There were still some super ripe and beautiful strawberries though (big and small!).  We didn't get as many as I would have liked but, still enough to eat and then fill two full gallon size freezer bags.
This method helps keep

ice crystals from forming and

freezing the food together.
Last year I made freezer jam which I still might end up doing.  I just don't have the time right now to do it.  I am finally done recovering from surgery and my middle child JUST broke his leg.  More about those two incredible stories later!
So we could either keep eating on the strawberries until our stomachs hurt OR I could freeze them.  I learned the hard way years ago how NOT to freeze individual items like fresh cut fruit (or cookie dough).  Everything ended up in a large frozen clump and I couldn't get anything apart.  I quickly got familiar with the term flash freeze and it will change the way you freeze your foods.
One of the meanings of flash freeze is to individually freeze food, typically spread out onto a plate or baking sheet, and only half freeze it.  Then, placing it into a freezer bag or container to finish the full freezing process.  This method helps keep ice crystals from forming and freezing the food together.
It's super helpful when you only need to pull out a small portion and thaw it out.  This would be great if you make your own smoothies!

How to flash freeze strawberries:
Step 1.  Wash and hull the strawberries.
Step 2.  Place the strawberries on some paper towels and gently dry off.
Step 3.  Line a baking sheet with parchment paper or wax paper.  Make sure the baking sheet will fit inside your freezer.
Step 4.  Place the strawberries on the sheet in a single layer.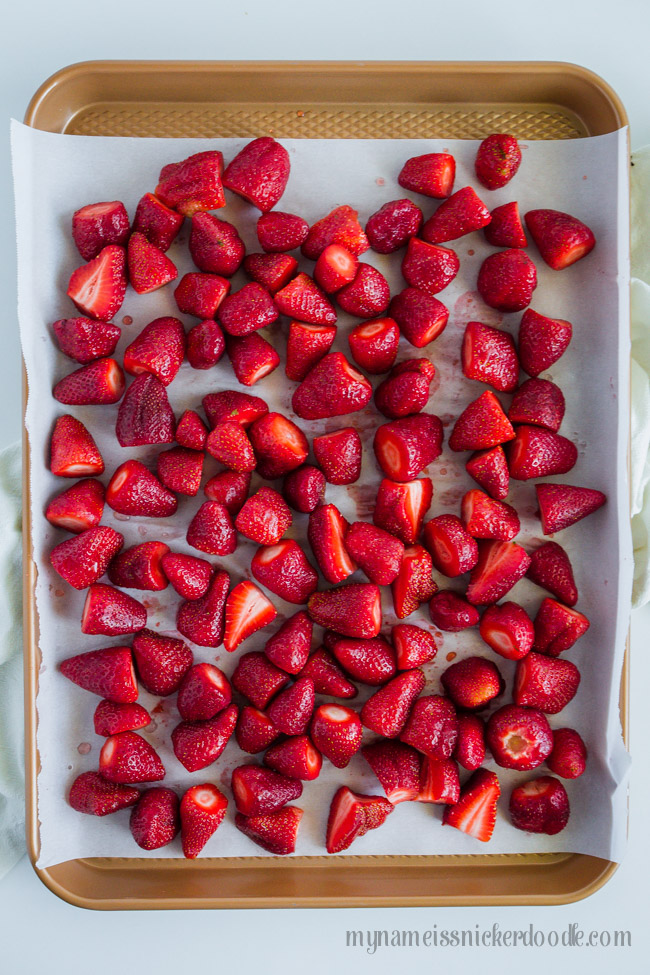 Step 5.  Put strawberries in the freezer and chill for 1 – 1 1/2 hours.
Step 6.  Strawberries will be frozen on the outside and still soft on the inside.
Step 7.  Place strawberries in a gallon size freezer bag or container and return to the freezer.
Step 8.  Keep in the freezer for up to 3 months.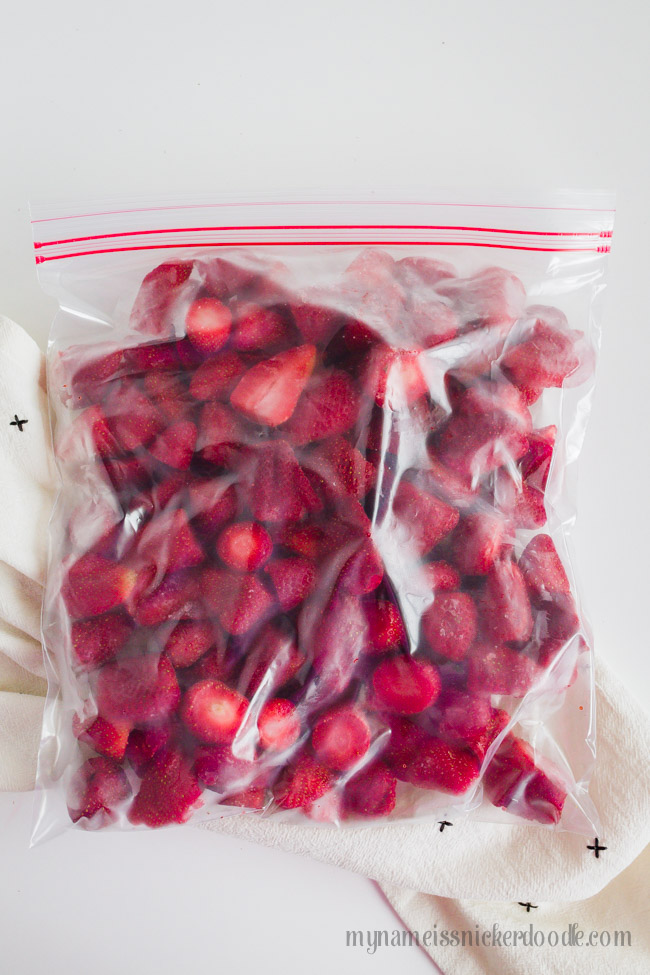 You could use your frozen strawberries to make these recipes!