We are playing it pretty low key this summer by staying home, but it seems like our summer bucket list is bigger than ever! Night swimming, learning how to ride a bike, movies nights, rope swinging into a lake and Schlitterbaun (local water park) just to name a few. Summer is half over and we are more than halfway done with our list.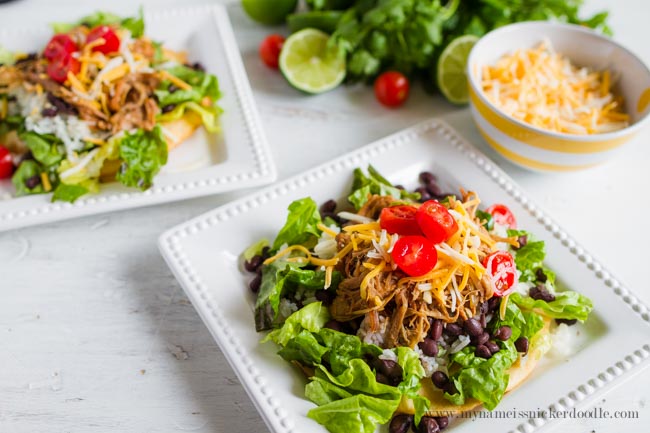 Our adventure to Schlitterbaun was the big event of the summer so we invited family to come down to go with us. This little house of our was jam packed with aunts, uncles and plenty of cousins. No one seemed to mind.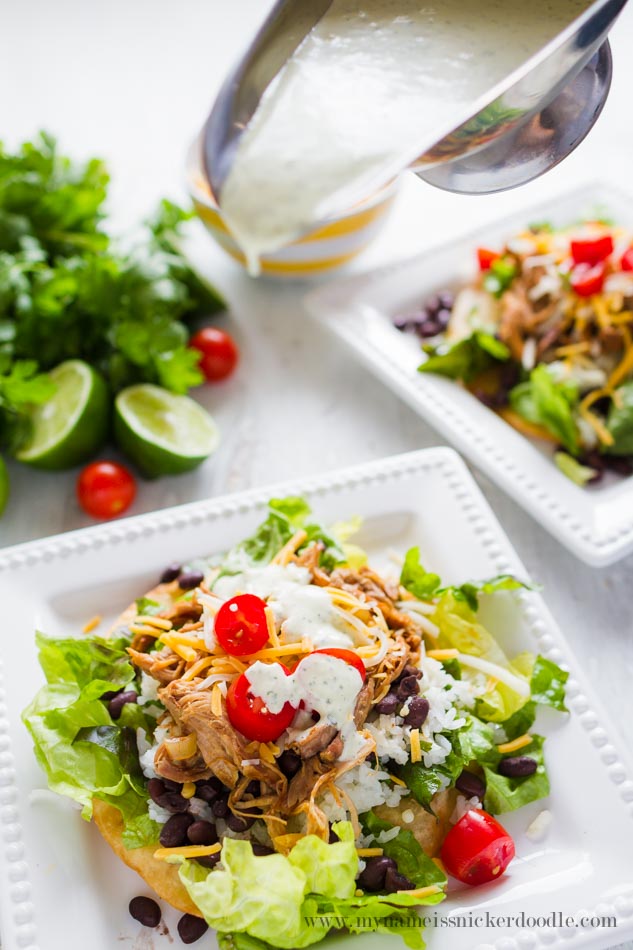 Knowing we were going to be on the go for most of their visit, I wanted to stay out of the kitchen as much as possible, purchased paper goods to eat on and planned this Cilantro Lime Pork Tostada dinner to indulge on the first night. It made plenty so we had it for a few lunches afterwards and I didn't hear one complaint. I do regret I didn't double up on this Cilantro Lime Dressing because that was the first to run out!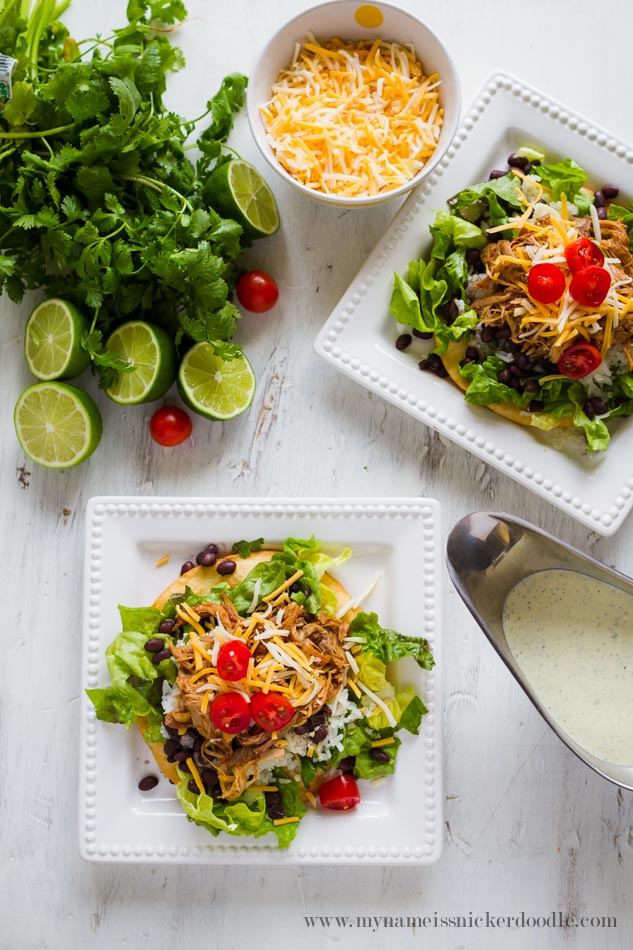 My brother in law went crazy over the Black Beans and was amazed they were freshly made from scratch.
Everyone could make their own how they liked it and it was great not have to stress over feeding all my family!
Get the entire recipe for my Cilantro Lime Pork Tostadas HERE!